Fire-Resistant and Slip-Resistant Aluminium Metal Decking Boards, Joists and Accessories for Safety, Durability and Aesthetics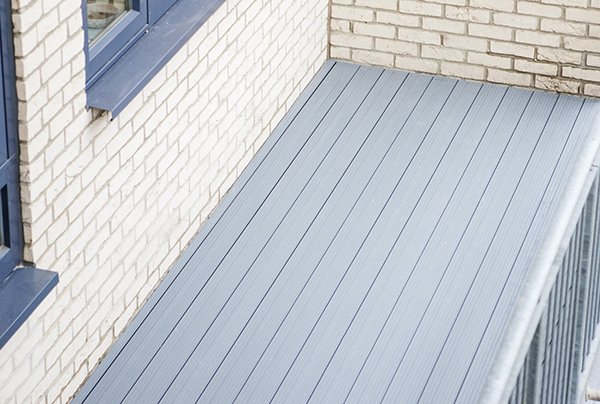 AliDeck aluminium decking is your total peace-of-mind solution for all non-combustible metal decking requirements on balconies, terraces and walkways.
Developed with the benefit of decades of experience in aluminium extrusion, the AliDeck range is fully-compliant with all recent fire legislation changes, fully tested and certified for slip and wear resistance, and comes with a 30 year product warranty.
Benefiting from a quick-fit installation method and with excellent spanning capabilities, AliDeck decking boards are able to be installed up to 50% faster than traditional decking products, saving time and money. Ideal for new build or the retrofit and replacement market, AliDeck is the right choice for metal decking.
As part of the Milwood Group, AliDeck's founders have decades of experience in manufacturing, supplying and installing aluminium outdoor living products. Here's the story of how they developed and took to market the most innovative and complete aluminium decking system in the UK.

"When installing canopies and verandas for schools and local authority establishments, a common issue that we heard from our customers was that their third-party supplied composite decking and PVC canopies often quickly broke down or developed problems relating to the expansion and contraction of the plastic-based materials. While our aluminium products solved the issue when we replaced their PVC structures, the faults would soon redevelop in any new composite decking they had installed alongside it. It quickly became clear that using aluminium for the decking would provide a completely stable package for our clients, so we set to work developing a solution.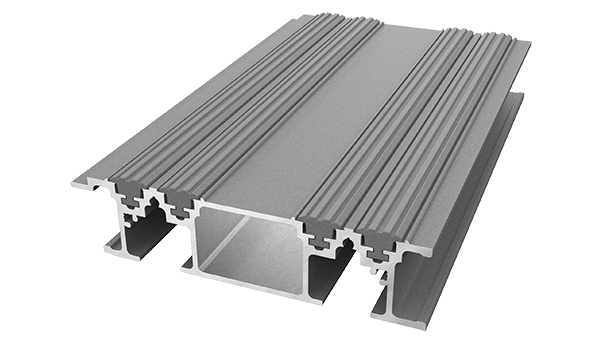 Our first decking product was our anti-slip Class B Board. This board was designed with rubber inserts in order to provide an unrivalled level of slip-resistance performance, a crucial safety factor considering its intended deployment to schools and public areas as well as domestic settings. Launched with the AliDeck Supa Joist, our first complete decking system was warmly received by our clients and saw healthy sales and many installations.
We then developed a more cost-effective 100% aluminium decking board, our Interlocking Board, forgoing the rubber inserts which added to the production and install cost of the Class B board. Designed for compatibility with the Supa Joist, the Interlocking Board delivered a seamless finish, hid the fixings as did the Class B Board, and allowed for very fast decking installations. This board proved highly popular and made a big impact in the market, so much so that we were approached by a steel balcony fabricator who wanted to use the board on their balconies. We submitted the board for fire-resistance testing to ensure that it met the specification of their customers and were delighted to receive an A-rating for fire-safety (A2-s1, d0 & A2fl-s1), satisfying requirements.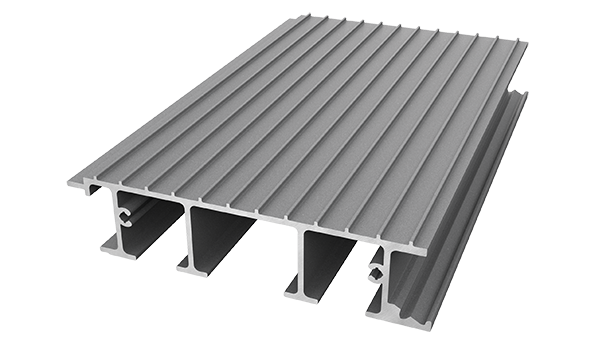 With the Interlocking Board providing a sealed surface, with no gaps between the boards, the question of drainage was raised by our steel balcony fabricators. Our in-house Research & Development team went back to the drawing board and soon came up with a proposal for a whole new approach to decking boards, utilising smart profile design to introduce a gap between each board once installed for drainage. Another novel feature was the quick-fit through-the-board fixing method, hidden by a clip-in cover running the length of each board. This simple but ingenious idea removed the need for fiddly fixings between each board or using awkward fixing clips and really sped up installation. The new AliDeck System was launched with 30mm and 20mm boards and a range of joists and pedestals, allowing incredible flexibility for various build-up heights.
This innovative new range was a hit with balcony fabricators across the UK and the rest, as they say, is history!"
– Richard Izzard, AliDeck Managing Director.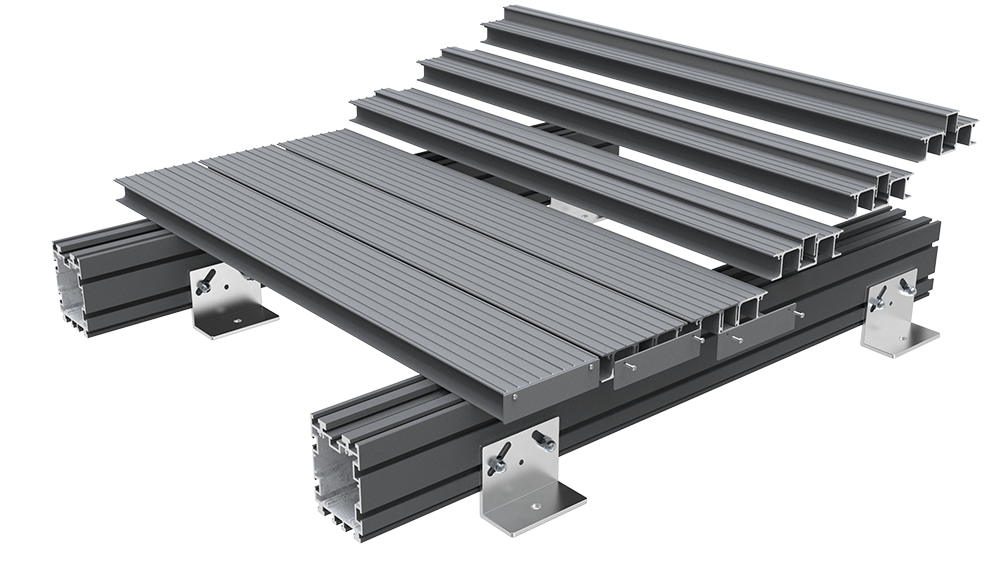 AliDeck Supa Joist
The decking joist shown is the Supa Joist, our heavy-duty support joist. Alternative joist options include:
Low Joist
Lite Joist
Triple Bolt Channel
AliDeck Senior Board
The decking board shown is the Senior Board, our 30mm premium ridged board. Alternative board options include:
Senior Flat Board
Junior Board
Junior Flat Board
Lite Board
Interlocking Board
Class B Board
AliDeck Adjustable Pedestal Bracket
The pedestal shown is the Adjustable Pedestal Bracket, our low-profile pedestal. Alternative pedestal options include:
Adjustable Pedestal
Multi-Directional Pedestal
AliDeck Decking End Plates
The decking accessory shown is the End Plate. Other decking accessories include:
Balcony Drainage System
Fire Retardant Tape
Nosing Profiles
Edging Profile
Planters
Traditional decking solutions typically require a joist at 400mm centres but one of the benefits of the all new AliDeck System when combined with AliDeck Joists, is that you only require a joist at up to every 1200mm apart (depending on the required loadings) using our AliDeck XL Board, resulting in a super-fast installation with minimal fuss.
With our unique system, you save at least 50% installation time on the underside and that's before you even get to the easy to install deck!
The AliDeck System of aluminium metal decking is a comprehensive family of decking products, including boards, joists, pedestals and accessories, and has been designed from the ground up to provide the most complete solution for all balcony, terrace and walkway projects.
Please follow the below links to find out more about each element of the AliDeck System, or continue down this page to learn more about the AliDeck approach to safety, ease of installation, cost-effectiveness and much more.
AliDeck Timber Replacement Deck and Privacy Screen Visualisation
The AliDeck System is highly versatile, and is able to provide a perfect deck solution for balconies, terraces, and walkways. Additionally, the AliDeck decking boards can be put to use in vertical situations such as privacy screens or on walls. The wide range of joists and boards available in the AliDeck line ensures that any challenging situation can be resolved with our inter-compatible suite of products.
AliDeck Aluminium Metal Decking and Fire Safety
Following the Grenfell Tragedy, it became imperative that fire-safety regulations with regards building materials were updated to prevent such a dreadful incident occurring again. The UK Government banned the use of combustible materials on new or refurbished high-rise homes in December 2018 and subsequently issued an Advice Note to clarify the impact of these new regulations on balconies. In March 2020, The Fire Safety Bill began its journey towards legislation with its First Reading in Parliament.
The AliDeck System has been fully tested for fire safety and has achieved Euroclass ratings of A2-s1, d0 and A2fl-s1, confirming that AliDeck decking boards, joists, pedestals and accessories are non-combustible and meet the new safety requirements for use in new-build and refurbishment projects.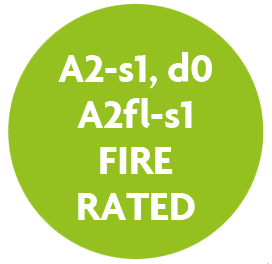 | Rating | Combustibility |
| --- | --- |
| A1 | Non-combustible/No contribution to fire |
| A2 | Non-combustible/No contribution to fire |
| B | Very limited contribution to fire |
| C | Limited contribution to fire |
| D | Acceptable contribution to fire |
| E | Acceptable contribution to fire |
| F | No performance requirements |
| Rating | Smoke Emission |
| --- | --- |
| S1 | Smoke emission absent or weak |
| S2 | Smoke emission of average intensity |
| S3 | Smoke emission of high intensity |
| Rating | Flaming Droplets |
| D0 | No dripping |
| D1 | Slow dripping |
| D2 | High dripping |
Are AliDeck decking products fire resistant?
Stephen Cole
2020-04-27T08:38:34+01:00
Yes. All elements* of the AliDeck System have been tested for fire safety and are Euroclass A-rated, achieving A2,s1-do and A2fl-s1 certification.
*The AliDeck Class B board is the exception and is recommended for ground-level use only.
What do Euroclass classifications mean?
Stephen Cole
2020-04-27T08:39:10+01:00
The Euroclass ratings have several elements which each indicate a performance rating. The first element is regards combustibility and is rated from A to F, with A representing non-combustible materials. The second element relates to smoke emission level and is rated 1 to 3, with 1 indicating smoke emission as weak or absent. The third element relates to production of flaming droplets and is rated 0 to 2, with 0 indicating no droplets produced. Finally, the inclusion of "fl" indicates that the products have been specifically tested for flooring applications.
Are AliDeck decking products compliant with fire regulations?
Stephen Cole
2020-04-27T08:39:54+01:00
Yes. All AliDeck A-rated boards, joists, pedestals and accessories are fully compliant with all fire-safety legislation, meeting and exceeding all recent updates.