Fire-Resistant and Slip-Resistant Aluminium Metal Decking Boards, Joists and Accessories for Safety, Durability and Aesthetics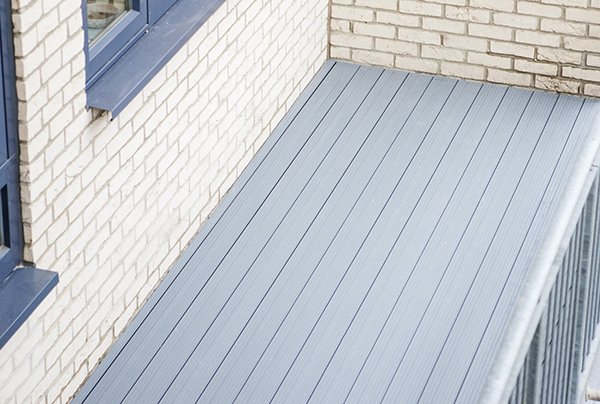 AliDeck aluminium decking is your total peace-of-mind solution for all non-combustible metal decking requirements on balconies, terraces and walkways.
Developed with the benefit of decades of experience in aluminium extrusion, the AliDeck range is fully-compliant with all recent fire legislation changes, fully tested and certified for slip and wear resistance, and comes with a 30 year product warranty.
Benefiting from a quick-fit installation method and with excellent spanning capabilities, AliDeck decking boards are able to be installed up to 50% faster than traditional decking products, saving time and money. Ideal for new build or the retrofit and replacement market, AliDeck is the right choice for metal decking.