Aluminium Decking Boards and Accessories
By choosing the Alideck range of products you will be able to install Non-Combustible safe decking platforms in record time. With such a diverse range of solutions in our range, you can be sure we have a solution for every requirement.
Traditional decking solutions typically require a joist at 400mm centres but one of the benefits of the all new Alideck System when combined with the Alideck Supa Joist, is that you only require a joist at every 1200mm apart (depending on the required loadings) resulting in a super-fast installation with minimal fuss.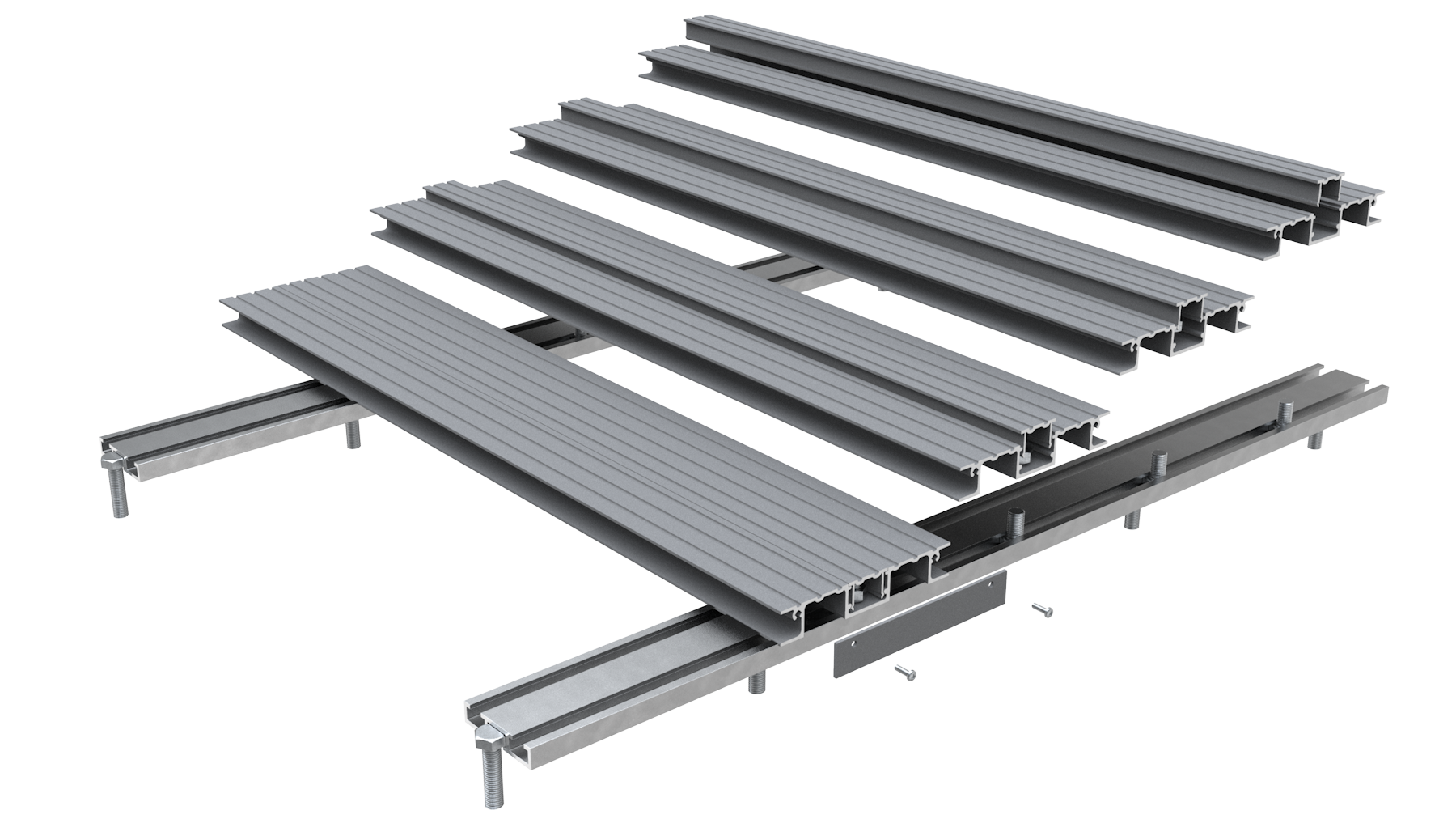 Ali-Deck Aluminium Decking Board
The decking board shown is the Junior Flat Balcony Board. Alternative Ali-Deck boards include:
Standard Interlocking Board
Slip Resistant Board
Senior Balcony Board
Junior Balcony Board
Senior Flat Balcony Board
Rooftop Terrace Board
Triple Bolt Channel
The Ali-Deck Triple Bolt Channel are made from aluminium and enables you to install decking platforms in record time, without the need for drilling the steel balcony every time you install a deck board, resulting in super-fast installation times.
End Plate
The end plates are made from aluminium and are available for all our decking boards.
With our unique system, you save at least 50% installation time on the underside and that's before you even get to the easy to install deck!