Aluminium; the green metal for a sustainable future in construction
The construction industry in the UK has a monumental impact on both the economy and the environment, and the need to balance these two factors to achieve sustainable growth has been recognised. All stakeholders in our industry must take responsibility for working towards a clean and green future and AliDeck has embraced this challenge.
The positive and negative impact of construction
In The Real Face of Construction 2020, a report analysing the "true value of the built environment", The Chartered Institute of Building (CIOB) determined that construction in the UK contributes up to 15% of our nation's GDP and directly supports 2.3 million jobs.
With such a profound impact on the economy it should be no surprise, then, that construction is also responsible for a large proportion of global carbon emissions. Reducing that negative environmental impact through better practices in construction materials and manufacturing is key to sustainability.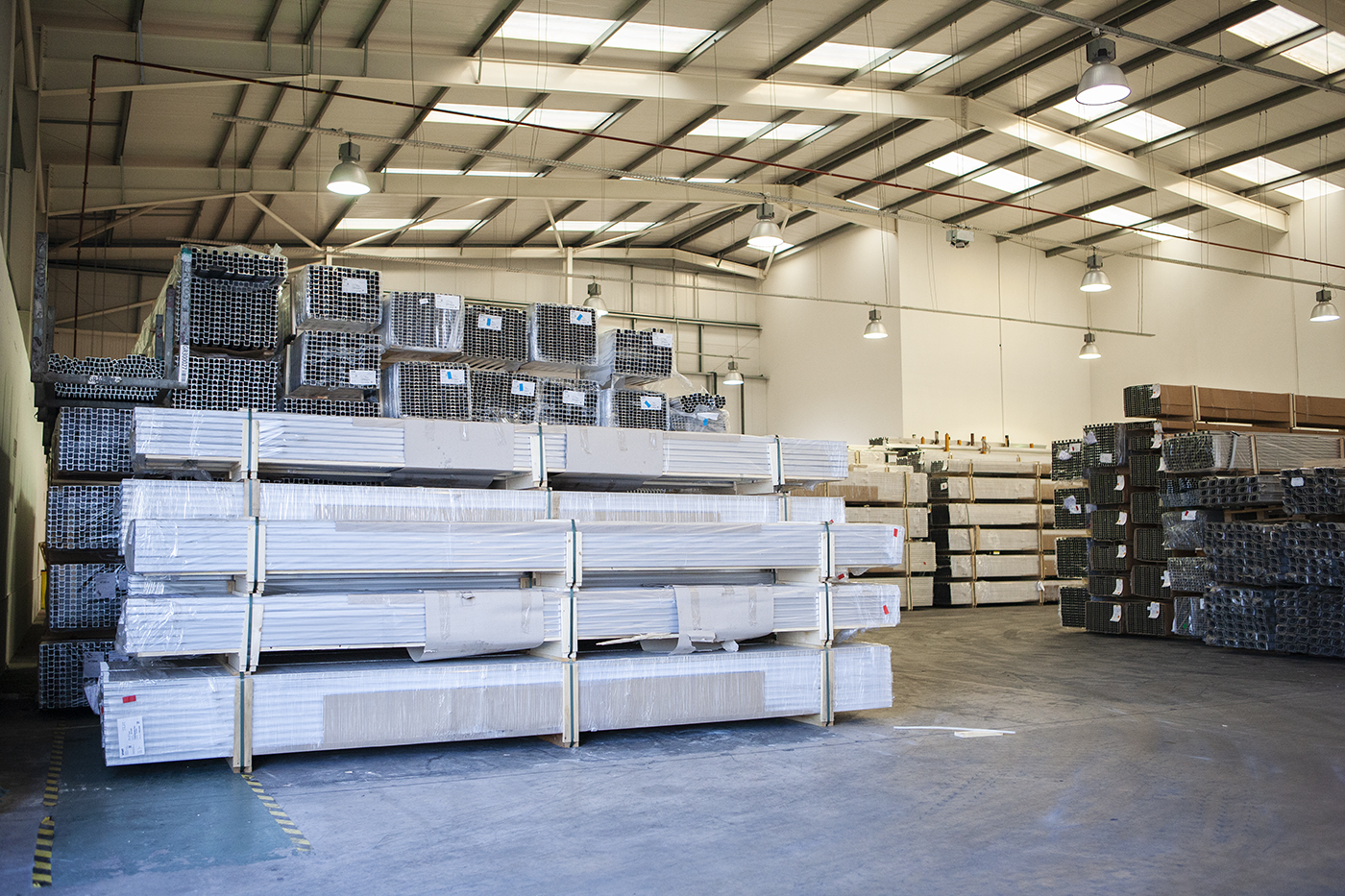 The manufacture, use, and end-of-life of construction materials cause 11% of all global carbon emissions.
The World Green Building Council in their Bringing Embodied Carbon Upfront report identified a carbon lifecycle for construction materials, broken down into stages representing the journey for materials from production through to construction, use, and end-of-life.
The sum of all of these carbon stages is referred to as embodied carbon, and is defined as follows;
Carbon emissions associated with materials and construction processes throughout the whole lifecycle of a building or infrastructure. Embodied carbon therefore includes: material extraction, transport to manufacturer, manufacturing, transport to site, construction, use phase, maintenance, repair, replacement, refurbishment, deconstruction, transport to end of life facilities, processing, disposal.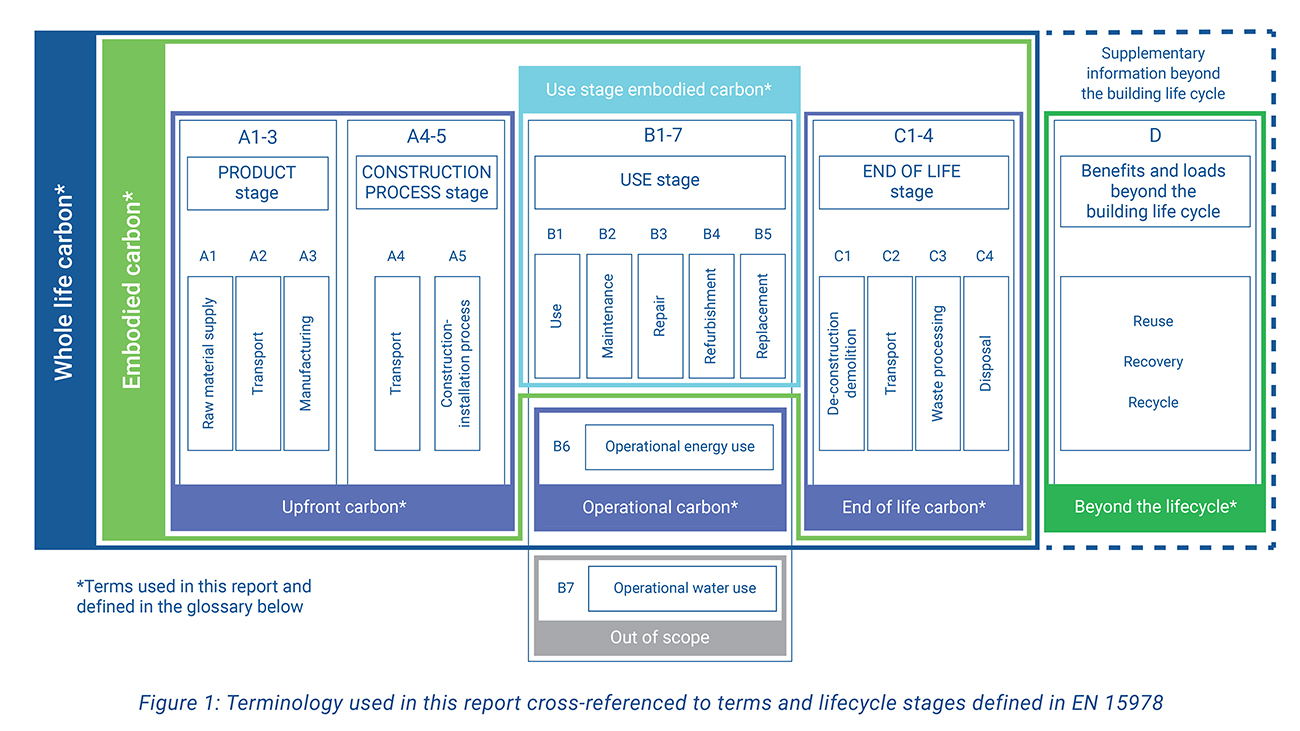 In the report, the World Green Building Council called for a 40% reduction in embodied carbon by 2030 for new buildings, infrastructure, and renovations, and net zero embodied carbon by 2050.
Within these goals an emphasis was made that significant upfront carbon reduction must be achieved, firmly putting the onus on construction materials manufacturers and constructors.
Aluminium, the "green" metal
Aluminium is a metal with unique properties; light weight, naturally available in abundance, extremely durable, resistant to corrosion, and much more.
Most importantly in terms of sustainable construction, however, is that aluminium is infinitely recyclable. This means that a vast amount of upfront carbon can be saved by using recycled aluminium rather than freshly mined and produced aluminium. This is referred to as "pre-consumer aluminium vs post-consumer aluminium".
Using post-consumer aluminium recycled from end-of-life materials to produce new construction materials is one of the key ways that manufacturers can reduce their contribution to upfront carbon.
Upfront carbon is the emissions caused in the materials production and construction phases (see diagram above) of the carbon lifecycle. By avoiding this through the use of post-consumer aluminium, a vast amount of emissions are simply not released to produce the materials. Additionally, aluminium is considered an "energy bank", which means that each time it is recycled that most of the original energy input involved in originally producing the material can be recovered.
AliDeck's sustainable approach to manufacturing
AliDeck works hard to provide the best service to our aluminium decking customers, from the first point of contact through to delivery and beyond. A key part of that is taking every action that we can to provide sustainable products and environmentally friendly production processes.
Choice of Aluminium Billets
We are proud to have confirmed that we use 67% recycled aluminium to manufacture our aluminium decking products and to only source our aluminium extrusion from UK extruders, massively reducing the mileage that our products accrue in production as compared to competitors who source material or products from China.
In the near future, AliDeck will be transitioning to using 100% recycled, post-consumer aluminium billets for all of our extrusion and moving towards a truly sustainable production process.
Sustainable Transport
As our manufacturing is wholly based within the UK, our products only ever travel a short distance from extrusion to install.
We have built effective processes to further reduce mileage by dispatching products to customers directly from our powder-coating facilities and have built strong relationships with our transport providers to easily arrange multi-drop deliveries where possible, reducing mileage to the lowest possible amount.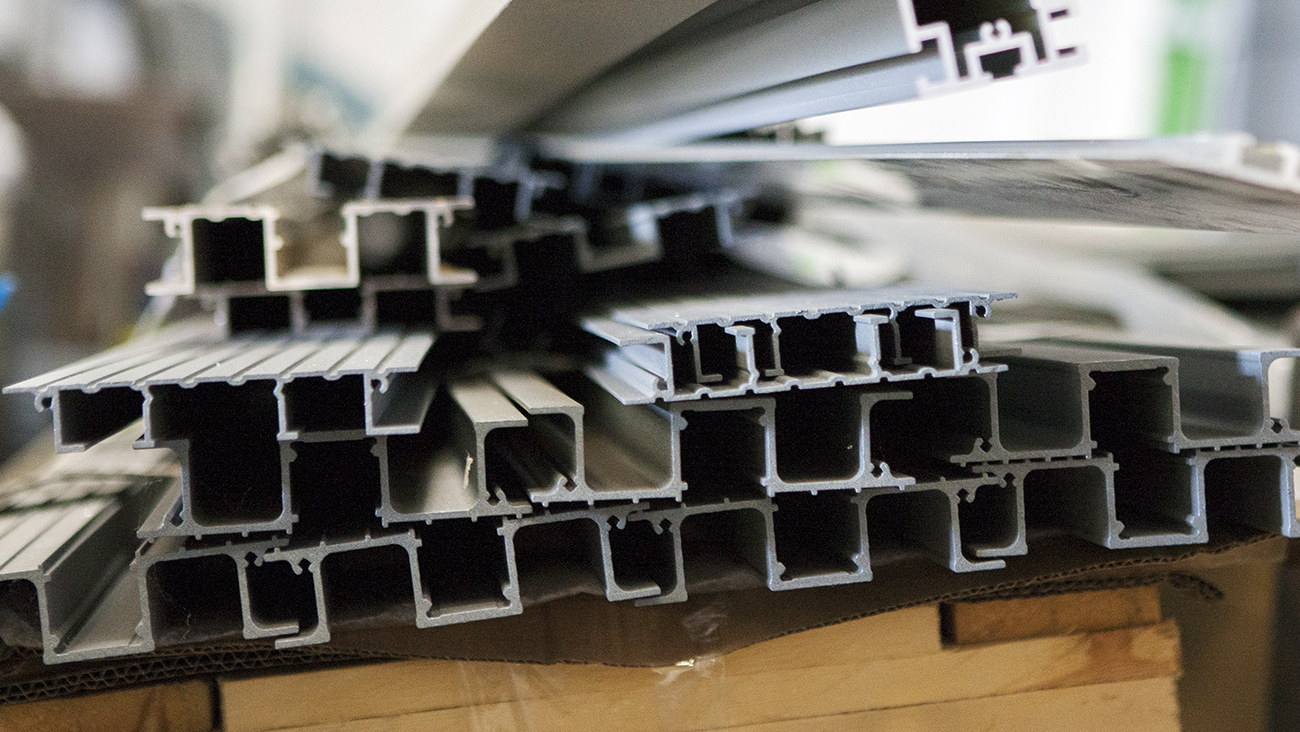 Custom Extrusion
When working with customers to develop an order, the AliDeck sales team always look to receive detailed architectural drawings of the project and to perform a full take-off.
If an order is suitably large (minimum 500KG per length), we are able to offer custom extrusion. This is where we provide our extruders with a precise, bespoke list of required decking board lengths, perfectly tailored to the project requirements. This is a zero-waste process and is always the best solution if feasible.
If custom extrusion is not an option, our take-off service helps to achieve optimum use of our stock length products and to minimise waste for boards and joists that are to be cut on site or at our factory. Not only does this help achieve greater environmental benefit but it also helps our customers lower the cost of their orders by purchasing less material, so it's a win all round!
Minimising Waste
For unwanted waste, we will always first look to repurpose the material for use in our sample packs, sending out short lengths of boards and joists to prospective customers or using it to build small sample constructions to demonstrate features and product aspects. If we have a large supply of samples of a certain type, then we pass the material to scrap in order to feed it back into the production chain as recycled aluminium.
We're always looking at ways to increase our environmental efficiency and are keen to work with our clients to minimise waste and maximise our green credentials.