New legislation begins its journey through Parliament with implications for balcony decking
The Fire Safety Bill began its journey through Parliament this week when on Thursday 18th March 2020 it received its First Reading. Whilst merely a procedural stage, First Reading of this Bill does mark an important step in the aftermath of the Grenfell Tragedy, as legislators begin to fully address the fire safety failings that led to so many deaths in Kensington in the summer of 2017.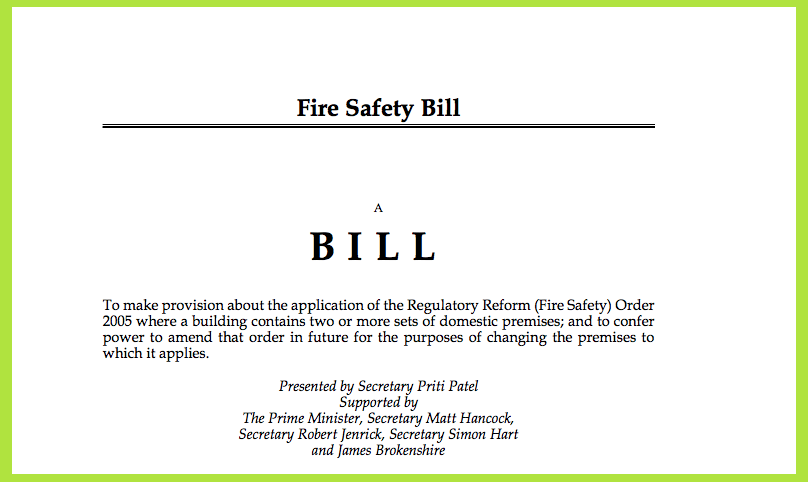 The Bill contains some interestingly broad language regarding the types of property that will be covered by the legislation, suggesting that non-combustibility requirements will apply to all buildings that contain "two or more sets of domestic premises". Clearly, this definition includes terraced and semi-detached houses which is a radical expansion from the high-rise properties that were addressed in earlier legislation changes. As the Bill progresses through Parliament, we may well see this language refined and altered but the expectation must be that the current restriction in legislation effecting properties 18 metres and higher will be extended to impact many more properties. Additionally, the Bill states that it covers "anything attached to the exterior" of walls, "including balconies".
AliDeck is committed to delivering safe, compliant, non-combustible balcony and metal decking solutions. AliDeck Decking Boards are manufactured from 100% aluminium and are A-Rated for fire-safety. Already, AliDeck aluminium decking systems are providing peace-of-mind in new build and refurbishment/retrofit projects up and down the UK and the clear direction of travel with this new legislation is to a place where aluminium balcony decking becomes the de facto construction industry standard.
To discuss the safety requirements of your upcoming projects or to explore the retrofit and replacement of any existing combustible decking that you may have, please call the AliDeck team on 01622 235 672.
Click on the button below to download our free brochure: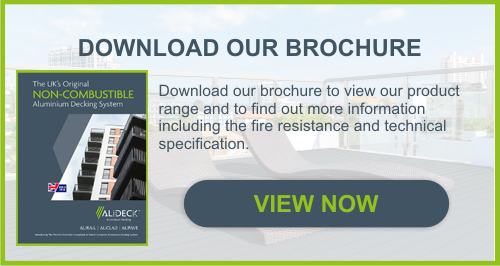 AliDeck manufacture and supply high quality, commercial grade aluminium decking systems with slip resistant and fire resistant features to the UK domestic and trade markets.
01622 235 672  |  info@alideck.co.uk  |  www.alideck.co.uk