The AliDeck Aluminium Decking Story
AliDeck is a UK company that is part of the Milwood Group, aluminium extrusion specialists that have been in the industry for over 25 years. We launched our first patented aluminium decking system in 2016 and have since developed and expanded our range of aluminium metal decking due to popular demand.
We are well equipped to supply in bulk and keep over 100 dies and profiles in stock ready to dispatch on demand. This includes our full range of aluminium metal decking boards, deck platforms, aluminium planters, stair profiles and subframe systems.
We continually improve our systems and products to make sure we offer the best service and decking systems available in the UK. Our customer-focused ethos is what drives us to be the very best to ensure you come back to us time and time again.
We have offices and warehouses across the UK in Essex, Kent and Leicestershire and employ over 50 staff, many of whom have been with the group for over 10 years. The AliDeck Head Office is located in Rochester in Kent and our distribution warehouse is based in Leicestershire in the centre of England for prompt delivery timescales. We offer free installation training for our customers, please click here to find out more: aluminium decking installation training.
Contact us today to find out more about AliDeck and how we can help you with your decking requirements.
Call us on: 01622 235 672 or email us: info@alideck.co.uk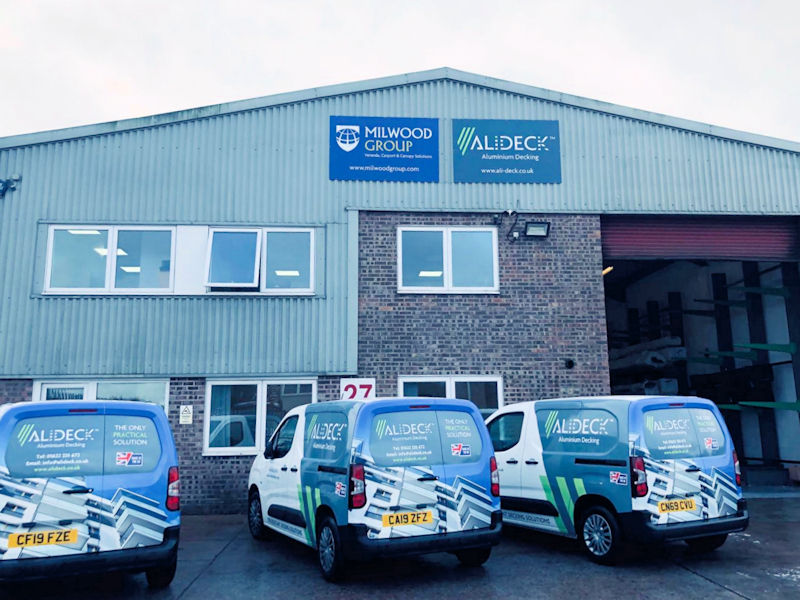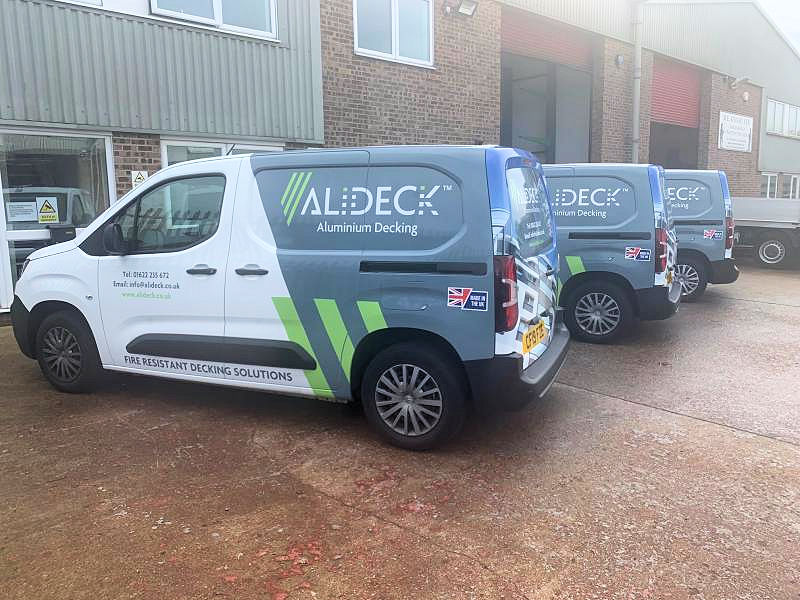 AliDeck's aluminium metal decking solutions enable you to install non-combustible, fire-resistant decking platforms in record time. Our diverse product range ensures we have a solution for every requirement, moving you away from traditional timber or composite decking, over to aluminium decking with life expectancies of over 50 years.
Traditional decking solutions typically require a joist at 400mm centres but one of the many benefits of the AliDeck system, when combined with the AliDeck Supa Joist, is that you will only require a joist at a distance of every 1200mm (depending on the required loadings), resulting in a super-fast installation with minimal fuss.
Our unique aluminium decking system saves you at least 50% on the installation times and that's before you start on the easy to install decking boards.
Maintenance Free Qualicoat System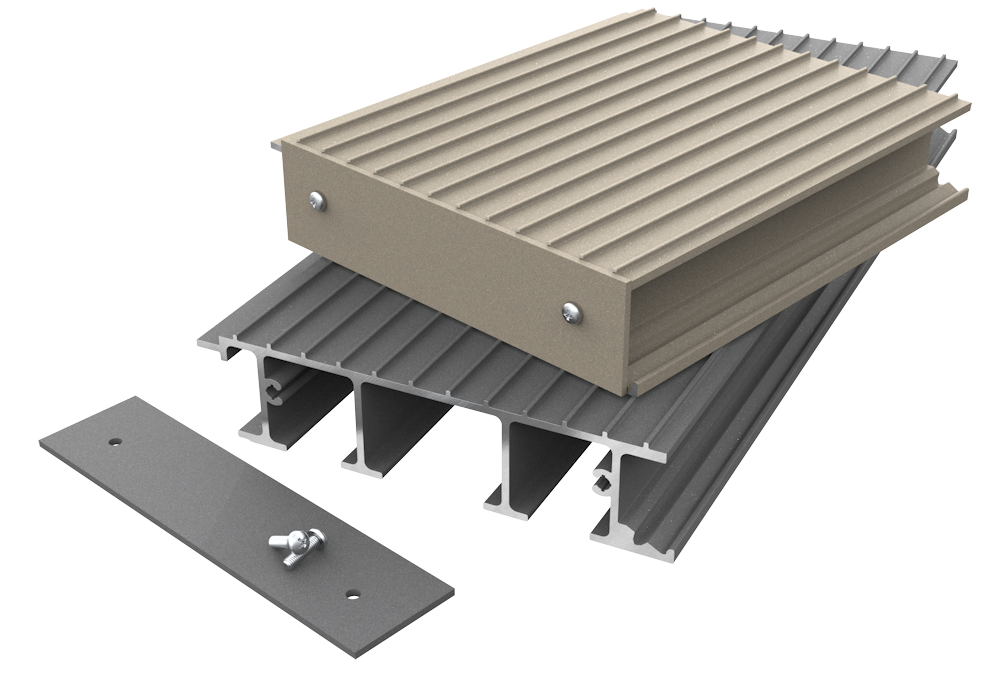 Because the AliDeck system is aluminium and is coated using the five-stage Qualicoat powder coating process, little or no maintenance is required.
All you need to do, is remove any excess dirt or grime and with a brush and mop clean. Treatments, staining and painting is not required by the end user unlike with timber decking which requires treatments regularly. Aluminium is naturally a rust-resistant material and therefore provides our aluminium decking with a life expectancy of 50 years upwards.