AliDeck Service for Architects, Designers and Specifiers on Aluminium Decking Products
For many years we have been working alongside Architects, Designers and Specifiers to enable them to efficiently and confidently specify our engineered solutions for their projects for decking for balconies, terrace decking or for non-corrosive and non-combustible metal decking requirements.
We have developed a 'systemised' range of compatible, interchangeable products to meet every type of challenge and to deliver maximum flexibility when designing outdoor decking areas. Consisting of a diverse range of aluminium decking boards, joists and pedestals, the AliDeck System is the most well-developed family of non-combustible metal decking products on the market.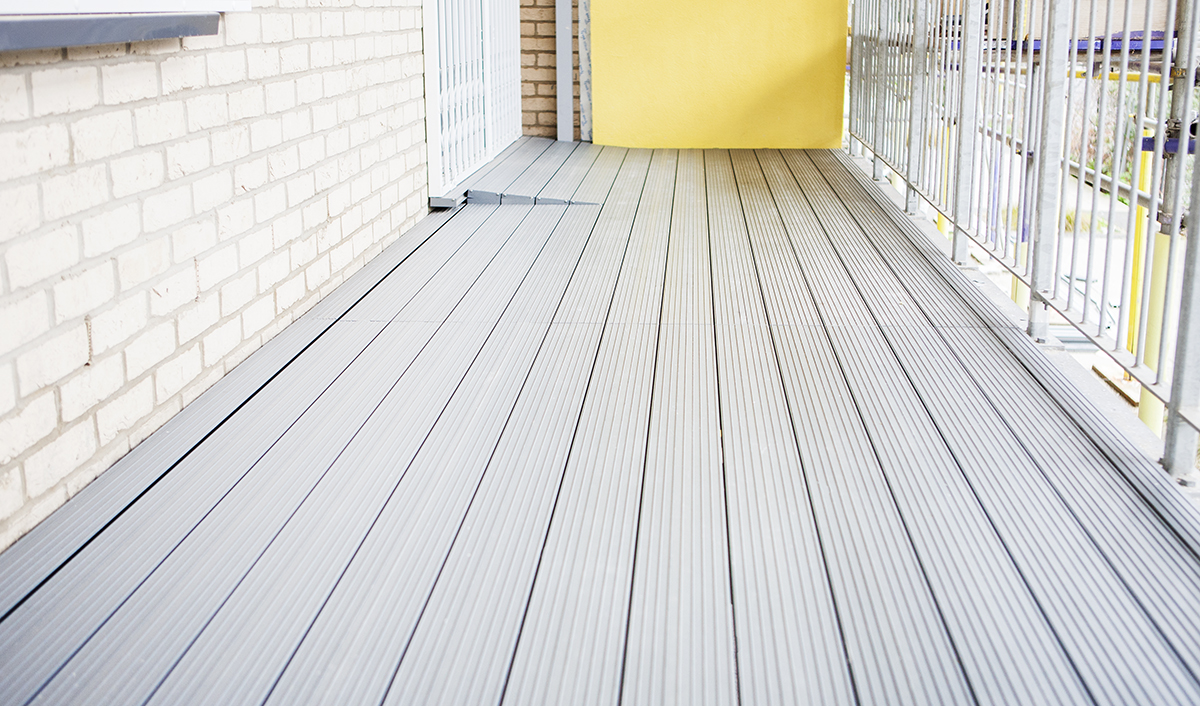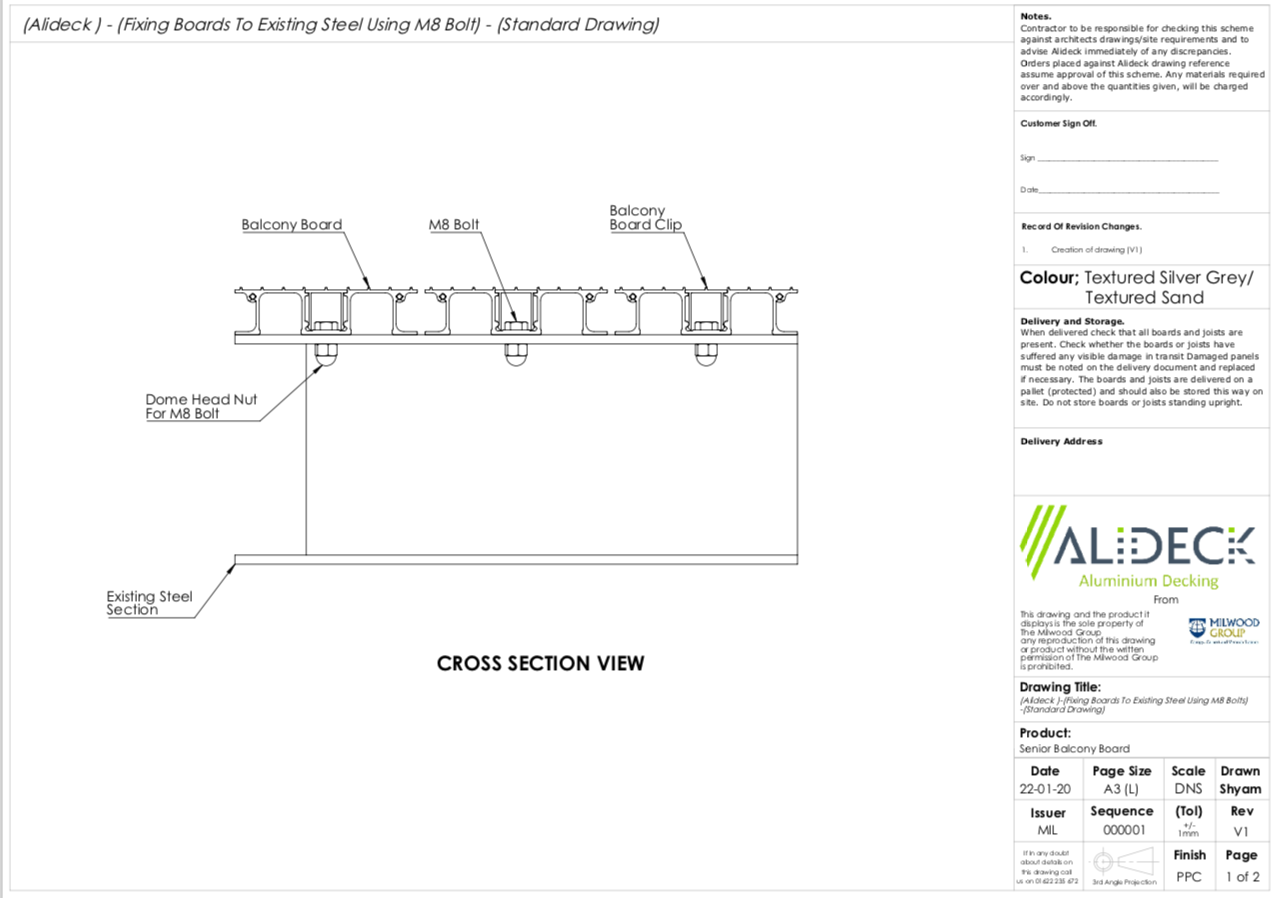 Our in-house R&D team works with state of the art Solidworks 3D CAD software and 3D printers to allow us to turn concept into reality. If you have a specific requirement and need to overcome a particular problem, please contact us to share technical details and we can get to work on developing a solution that works for you.
A huge part of our success has been our willingness to listen to and learn from our clients and partners, understanding their unique requirements and applying our mechanical engineering expertise to overcome any challenge. Recently, this approach has seen the launch of a major new product line, the AliDeck Lite Range, a cost-effective decking board and joist solution designed specifically for the retrofit and replacement market.
The AliDeck Balcony Configurator
The AliDeck Balcony Configurator is a web-hosted, browser-based 3D app that provides the opportunity to create a balcony design using the whole range of AliDeck materials.
Starting by defining the intended dimensions of the balcony steel framework, the AliDeck balcony configurator is an intuitive tool that guides the user through the process of creating an aesthetically striking balcony design. Once configuration is complete, a report is generated that captures the details of all of the specified products, including datasheets and DWG files.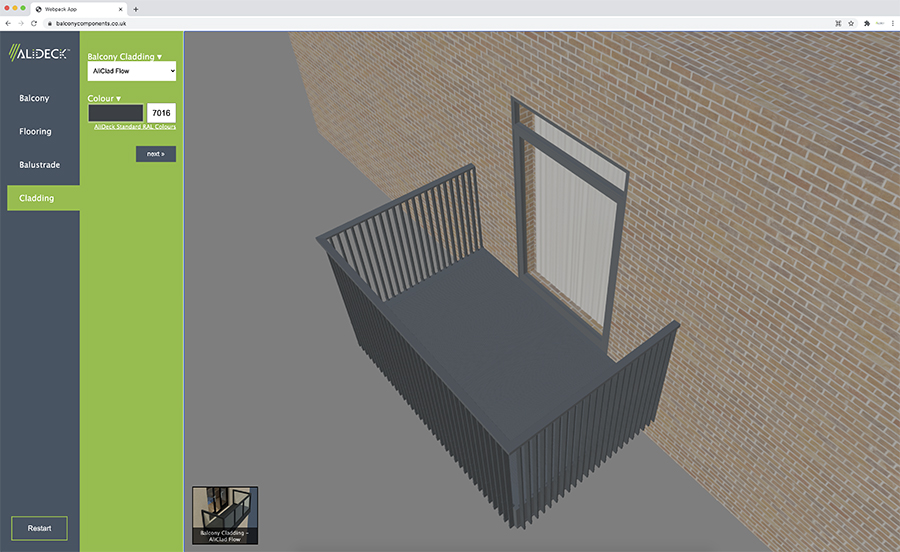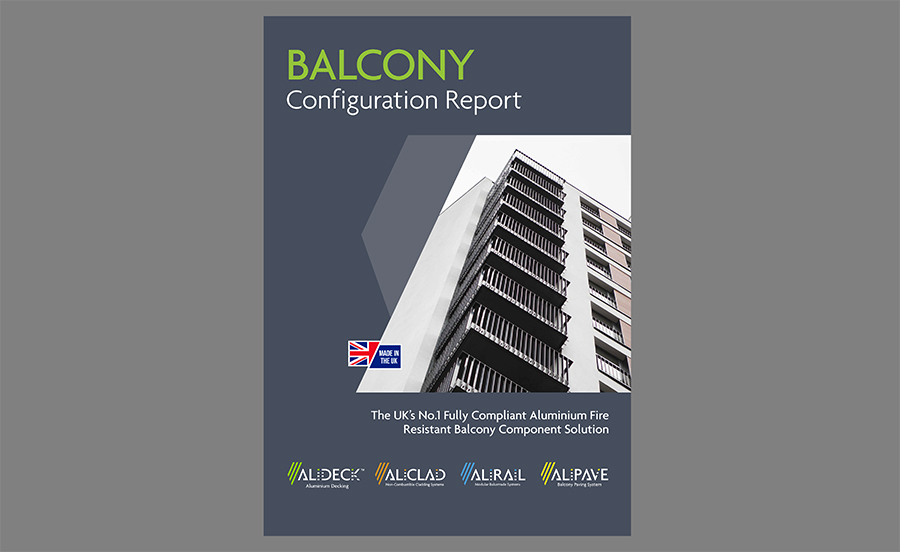 AliDeck Aluminium Decking Available in BIM Library, NBS Spec and NBS Source (formerly known as RIBA Product Selector)
AliDeck is committed to providing architects and specifiers with a comprehensive, first-class service. To further help you, our aluminium decking products are represented within the BIM library, in NBS Spec and RIBA Product Selector and a full suite of DWG files is available for architects on request.
Additionally, we have now developed a Digital CPD along with our sister company, Able Canopies, covering Fire Resistance Requirements for Balconies on Residential Buildings. This CPD will help you gain a greater understanding of fire regulations pertaining to balcony elements and the risks of using flammable materials.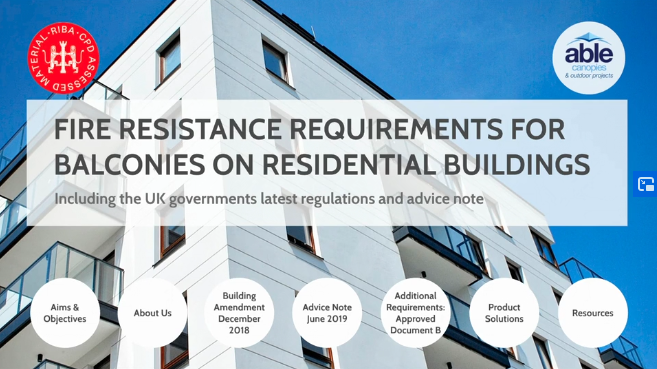 AliDeck has developed a suite of tailored, relevant CPD Learning that can help architects, specifiers, and others not only understand the specific issues surrounding the design and construction of balconies, terraces, and walkways, but also how and why AliDeck products meet and resolve these challenges.
We deliver our CPD Learning via Zoom or Microsoft Teams (and, as restrictions permit, can arrange to visit your office to present the CPD) and can cater for groups as large or small as required. To find out more and to book a CPD for your organisation, please visit the CPD Learning page.
Our highly adaptable and solution driven products have been developed alongside industry professionals and the UK's most prominent balcony fabricators to create products that combine aesthetic appeal with easy and efficient methods of installation.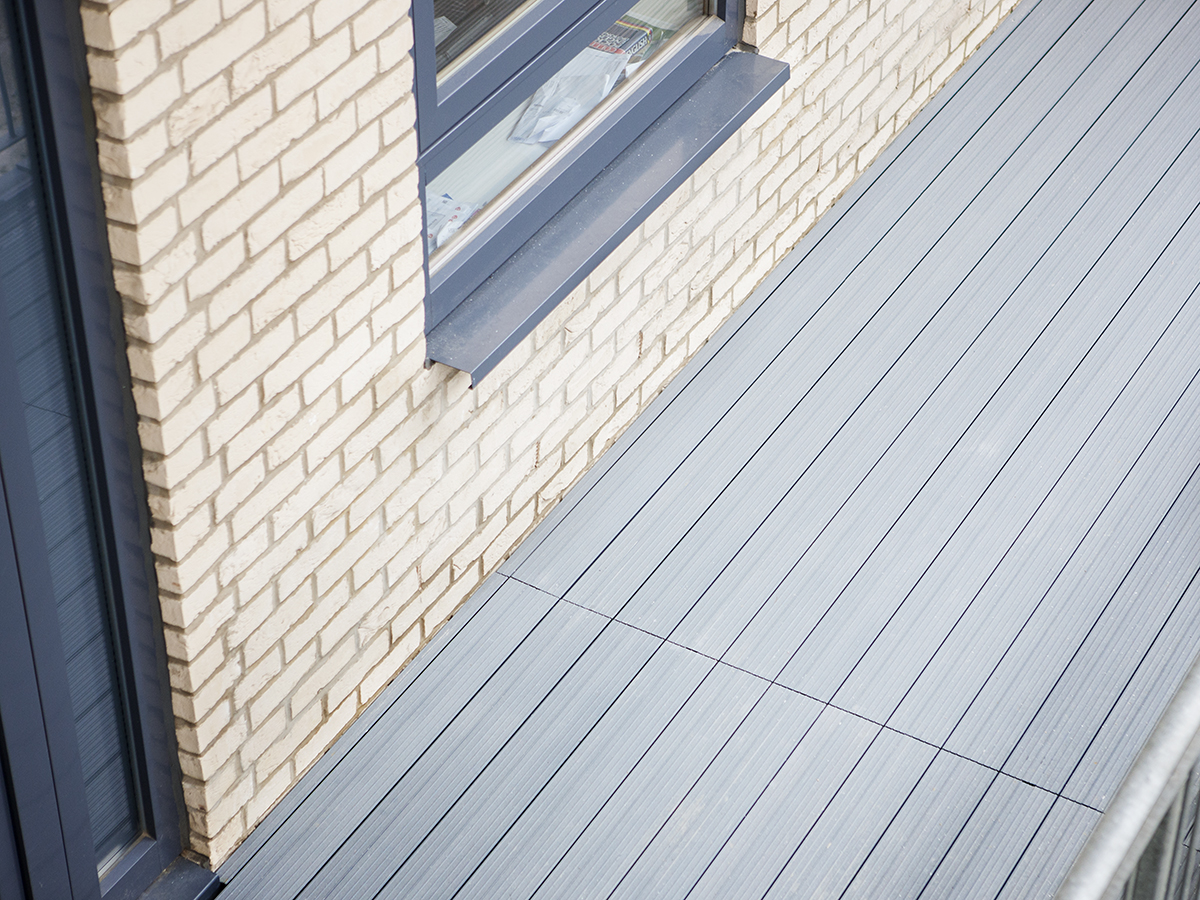 Rigorous scrutiny by UK testing facilities has confirmed full compliance with current UK and European standards for fire safety, slip resistance performance and inarguable longevity, as evidenced by the results of accelerated wear tests. All AliDeck products are backed by our 30-year manufacturer product warranty.
AliDeck Product Technical Data and Test Certification
AliDeck is committed to providing total peace-of-mind to architects specifying our range of aluminium metal decking products.
Accordingly, we have developed a full suite of detailed technical datasheets to assist architects when specifying the AliDeck System. Additionally, we are delighted to publish and share the results of our extensive product testing on fire safety, slip resistance, wear resistance and our time & motion study. We are also proud to offer a 30 year manufacturer product warranty for all of our AliDeck System components.
Finally, for architects that might have specific data requirements to support their work in specifying the AliDeck System, we are more than happy to produce and supply additional bespoke documentation on request.
How do you serve architects who are interested in specifying aluminium metal decking?
Stephen Cole
2020-04-30T10:03:31+01:00
AliDeck is committed to providing a second-to-none service to architects and specifiers as they specify products for the nation's new homes. We have developed a central location for our Architect's Service on our website.
The AliDeck Aluminium Decking System is a compatible family of products designed to work seamlessly together in any configuration to solve your challenges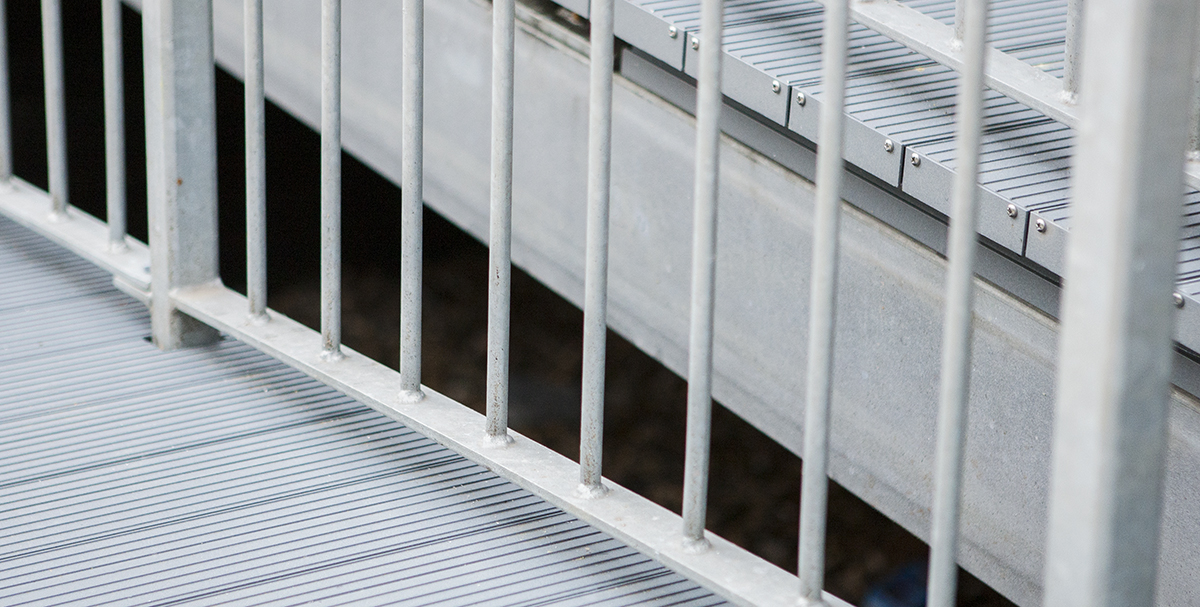 AliDeck have co-developed a unique family of aluminium decking products, intelligently designed to satisfy all balcony, terrace and walkway requirements, including new-build and retrofit/replacement.
Consisting of Decking Boards, Supports Joists, Adjustable Pedestals and Decking Accessories, the AliDeck System delivers all the options that a specifier needs when planning their projects.
AliDeck Aluminium Decking Boards
AliDeck manufacture a range of aluminium decking boards, eac tailored to specific scenarios to offer a diverse range of options to meet your project needs.
AliDeck Aluminium Joists, Pedestals and Brackets
AliDeck manufacture a range of joists and pedestals, covering all possible concrete balcony or terrace project requirements.