AliDeck Aluminium Balcony Component Systems Materials Stock
As AliDeck has grown and our sales have skyrocketed, it has become increasingly essential that we develop robust operational procedures and maintain high levels of stock material.
With decades of manufacturing and supply experience behind the founders of our company, the knowledge and insight required to successfully implement first-class processes that they hold has resulted in a world-beating AliDeck operation.
AliDeck hold high levels of stock for all of our aluminium balcony component systems, including our aluminium decking, our soffit cladding, our balustrades, our paving support, and our range of accessories.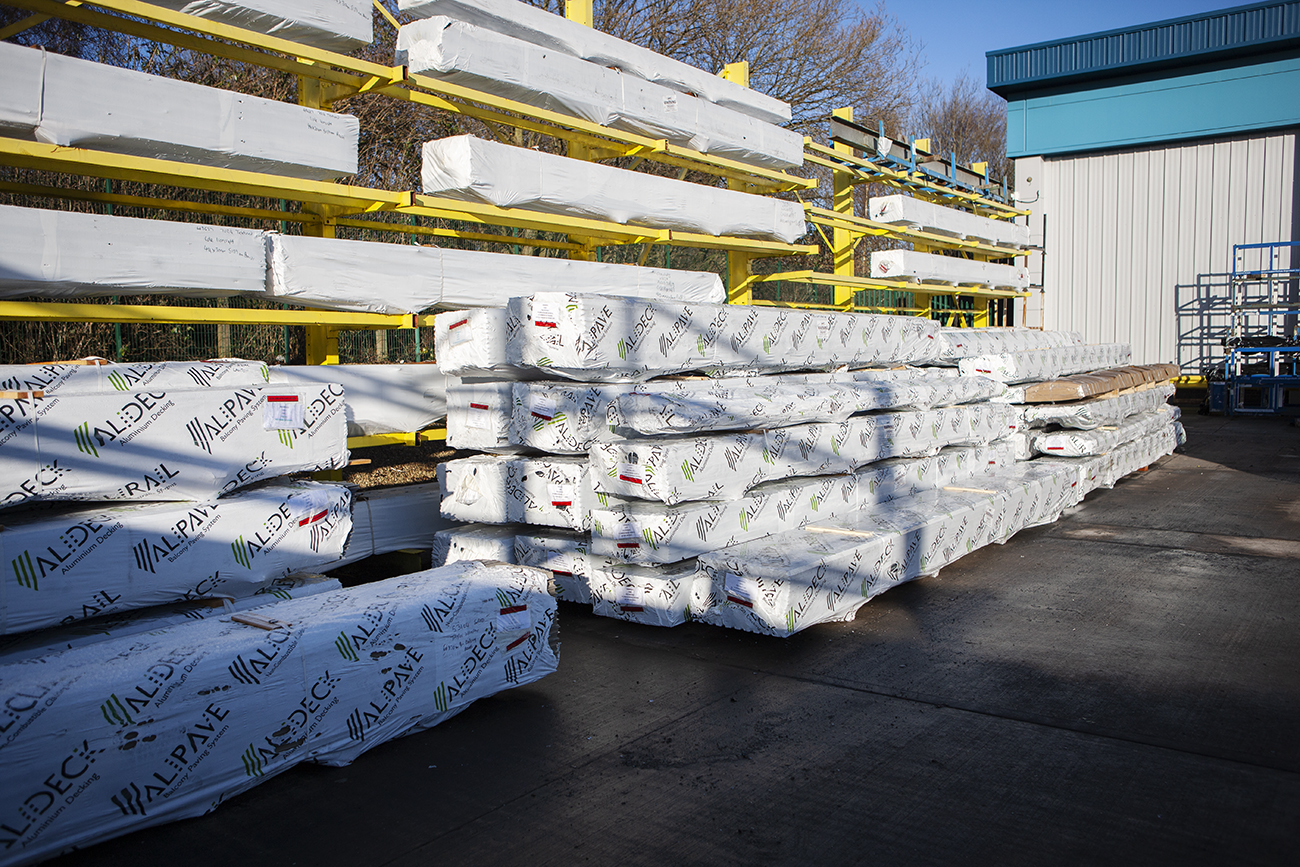 Holding uncoated stock material at multiple locations around the UK allows us to be able to quickly and efficiently fulfil orders and deliver incredibly short lead times to our customers. AliDeck only extrude and manufacture in the UK, ensuring quick delivery and minimal environmental impact.
With effective stock management processes in place, AliDeck are continually monitoring and replenishing stock levels. It is these proactive steps that ensure we can react to customer orders in the shortest times possible and are often able to satisfy even the tightest lead time requirements.