AliDeck Service for Developers and Contractors on Aluminium Decking Products
With the construction industry now forced to adapt to the changes and recent updates to fire safety regulations we are all aware of the requirement to ensure that materials and practices are fully-compliant with legislation.
Moreover, the sourcing of approved products and materials availability is added to the challenge of meeting pre-determined budgets and build programmes, not to mention seemingly endless rounds of comment, review and amendment of design drawings. AliDeck can help to greatly accelerate this process by our timely intervention and preparations before final approval processing.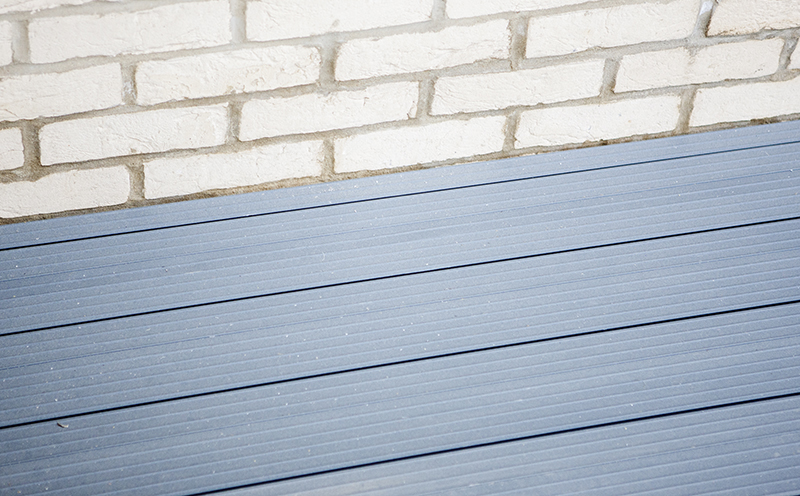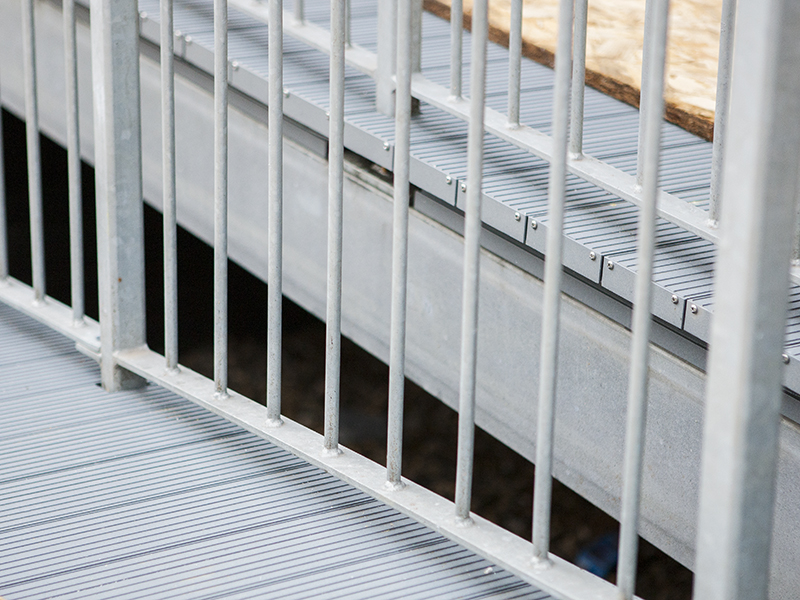 Based on the simple principle of 'facilitation', our specialist teams are available to offer the fullest assistance. Whether your need is for Balcony Decking, or Metal Deck Flooring in the broader sense, or the replacement of non-compliant Wood or Composite Decking, our innovative, proven and fully compliant solutions are now being widely adopted by your peers.
Our 'facilitation' approach, developed from over 20 years of working closely with Developers, Contractors, and Project Managers, is based on our full understanding of your challenges and concerns – these boil down to compliance, design viability, cost-effectiveness, material availability, performance and durability, warranty, life expectancy and ultimately, you having confidence in the choices you make. Alongside these essentials, we recognise the importance of speed and accuracy in grasping your needs, with attention to detail and enquiries serviced with swift, considered responses. We are also able to offer estimated costs where detailed information may be limited.
AliDeck Product Technical Data and Test Certification
AliDeck is committed to providing total peace-of-mind to contractors and developers when choosing our range of aluminium metal decking products.
Accordingly, we have developed a full suite of detailed technical datasheets to assist architects when specifying the AliDeck System. Additionally, we are delighted to publish and share the results of our extensive product testing on fire safety, slip resistance, wear resistance and our time & motion study. We are also proud to offer a 30 year manufacturer product warranty for all of our AliDeck System components.
Finally, for projects that might have unique features and specific requirements to consider when choosing the AliDeck System, we are more than happy to produce and supply additional bespoke documentation and design on request.
If we are able to use self-drilling screws on our project to fix to steelwork, what kind can we use?
Stephen Cole
2020-07-21T16:04:08+01:00
When you are sure that stainless steel self-drilling screws are suitable for your application, we recommend the following;
For steelwork less than 3mm thick, coarse-thread self-drilling screws should be used
For steelwork greater in thickness than 3mm, fine-thread self-drilling screws should be used
It is essential that self-drilling screws with thermal washers are used. The rubber washer provides a thermal break between the screw and the decking board and reduces the risk of cross-contamination between steel and aluminium. Self-drilling screws with washers of the correct size to comfortably fit within the central fixing area of our decking boards are readily available.
AliDeck offer a full design solution for developers and contractors to provide a truly bespoke materials provision for your projects. With our free take-off and quote service, we can help you build the perfect aluminium decking specification to ensure hand-in-glove fit to your plans and maximum cost-effectiveness.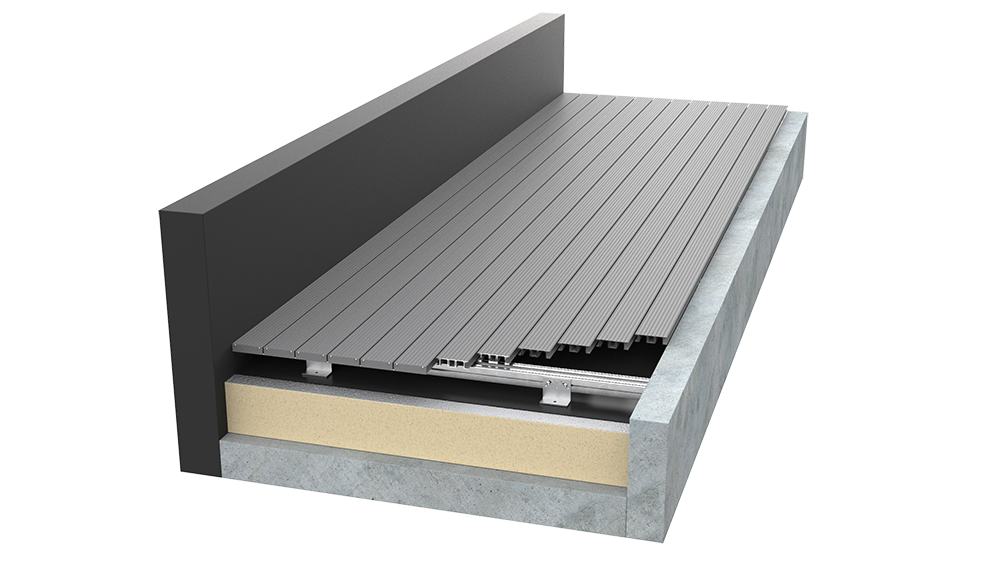 Rigorous scrutiny by UK testing facilities has confirmed full compliance with current UK and European standards for fire safety, slip resistance performance and inarguable longevity, as evidenced by the results of accelerated wear tests. All AliDeck products are backed by our 30-year manufacturer product warranty.
The AliDeck Aluminium Decking System is a compatible family of products designed to work seamlessly together in any configuration to solve your challenges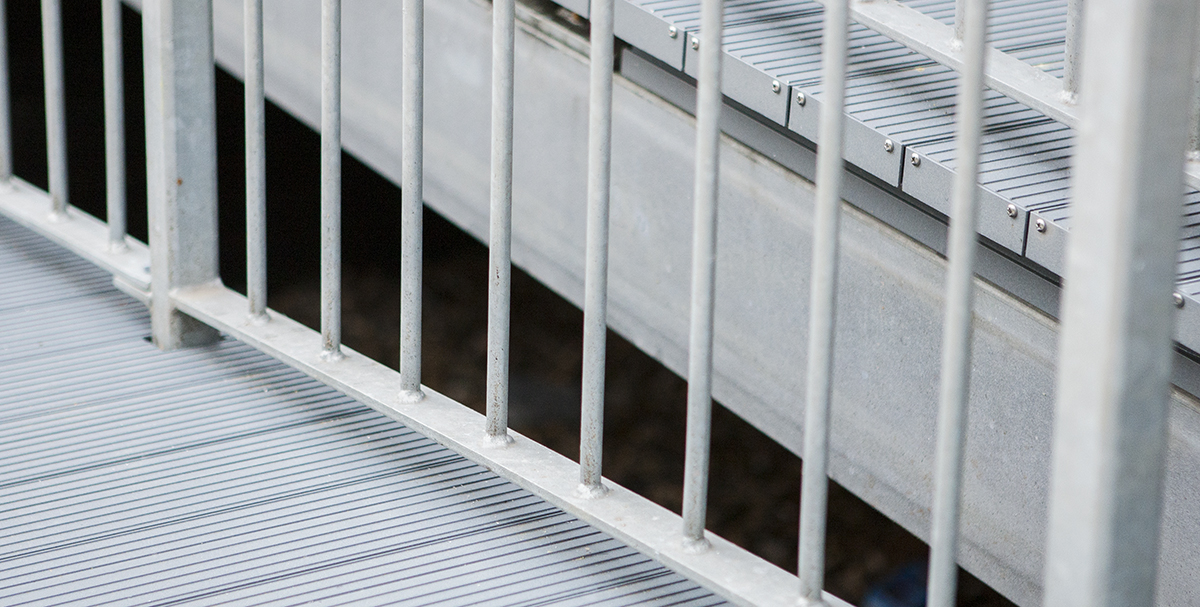 AliDeck have co-developed a unique family of aluminium decking products, intelligently designed to satisfy all balcony, terrace and walkway requirements, including new-build and retrofit/replacement.
Consisting of Decking Boards, Supports Joists, Adjustable Pedestals and Decking Accessories, the AliDeck System delivers all the options that developers and contractors need when planning their projects.
AliDeck Aluminium Decking Boards
AliDeck manufacture a range of aluminium decking boards, each tailored to specific scenarios to offer a diverse range of options to meet your project needs.
AliDeck Aluminium Joists, Pedestals and Brackets
AliDeck manufacture a range of joists and pedestals, covering all possible concrete balcony or terrace project requirements.