Non-combustible, slip-resistant, fully-compliant AliDeck Aluminium Decking System for Steel Balconies
The AliDeck System of Aluminium Decking and Balcony Components is a one-stop, off-the-shelf solution for steel balcony design. With a large range of aluminium decking boards, joists, and pedestals available, all possible steel balcony configurations can be accommodated. The addition of the AliDeck Balcony Drainage System can deliver guaranteed compliance with NHBC Standards 2021 and BS8579:2020 requirements for balcony drainage.
AliDeck Balcony Component Systems cover more than just the balcony decking; our AliClad range provides a range of non-combustible balcony soffit cladding solutions, and our AliRail system provides fabricators with  simple, aluminium balustrade options, including spindle, aluminium panel, or glass infills. Finally, our AliPave solution provides high-end paving options to steel balconies with integrated positive drainage!
Designed with Steel Fabricators in mind, the AliDeck family of balcony component systems is a cost-effective solution to finish the component elements of any steel balcony package.
AliDeck, as part of the Milwood Group of aluminium extrusion specialist companies, have decades of experience in manufacturing aluminium outdoors living systems. Launching AliDeck as a standalone brand in 2019, we have continually developed our range of aluminium decking products to stay at the cutting edge of fit-for-purpose and compliant balcony deck solutions.
To talk about your steel balcony decking requirements, please call the AliDeck team today on 01622 235 672 or read on for further information.
AliDeck Aluminium Decking is a quick-fit, versatile steel balcony flooring option
AliDeck Aluminium Decking was designed to be simple and quick to install to steel balconies.
Able to be fixed directly to steelwork, low build-up heights are easily achievable and our range of large-spanning boards (up to 2 metres using our XL Board!) provides plenty of flexibility in steelwork design. Our range of aluminium joists are also able to be used to support the decking boards and help to reduce steel framework requirements, saving money in fabrication.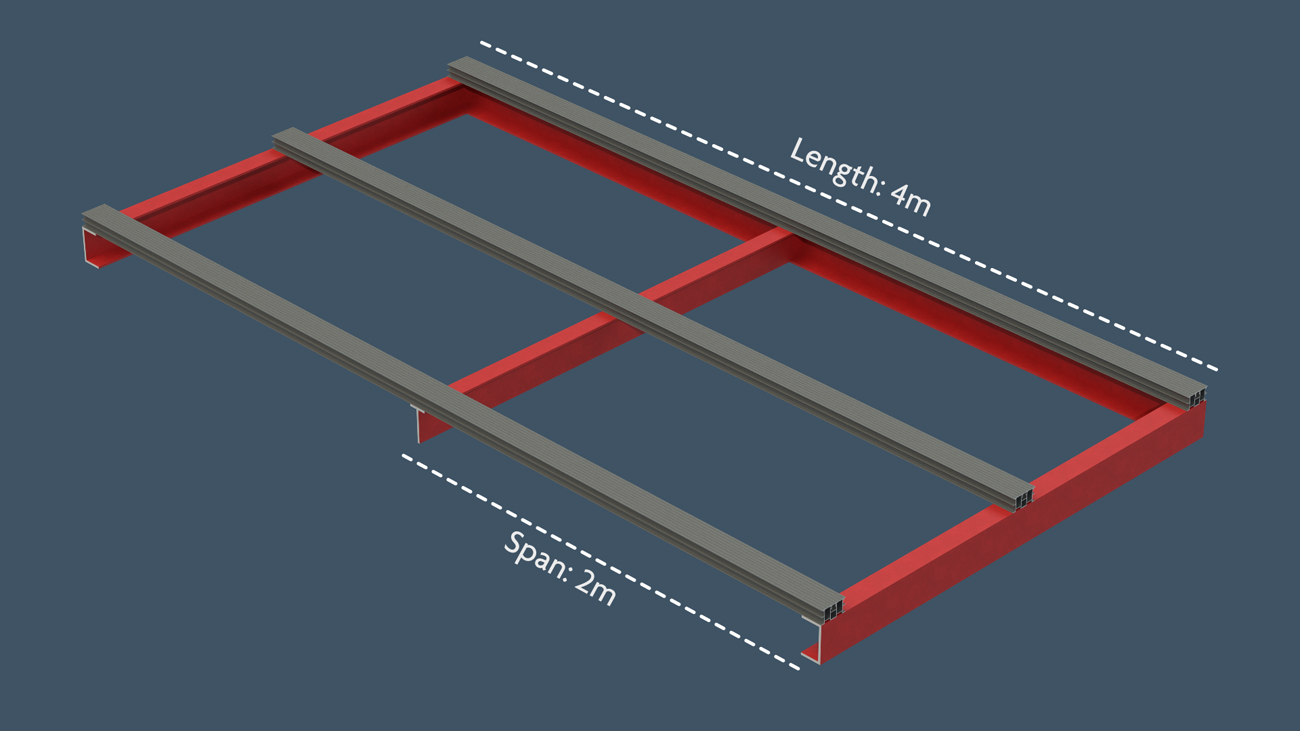 AliDeck provide an off-the-shelf fully-compliant balcony decking solution
AliDeck have worked with dozens of steel fabricators to deliver bespoke, tailored balcony component solutions to their steel balcony packages. The flexibility that our range of products provides has led to AliDeck increasingly becoming the go-to partner for steel balcony manufacturing and we continue to refine and develop our offering to serve this crucial and growing sector of construction.
The AliDeck System of Aluminium Balcony Decking Boards, Joists, Pedestals and Accessories
The AliDeck System of aluminium decking has proved popular with steel fabricators, developers and architects for use in balconies, terraces, and walkways, in new-build and retrofit projects. This is due in part to its excellent versatility, intelligent design, first class build quality, ease of installation, and value for money.
With an in-house Research & Development and Mechanical Engineering resource, AliDeck have been able to continually refine and evolve our offering to be at the forefront of the shift in the construction industry away from combustible materials and towards the safety, durability, and versatility of aluminium metal decking.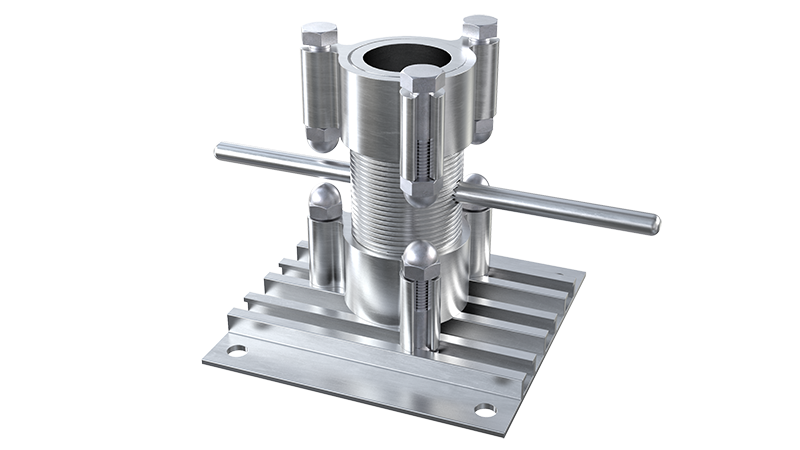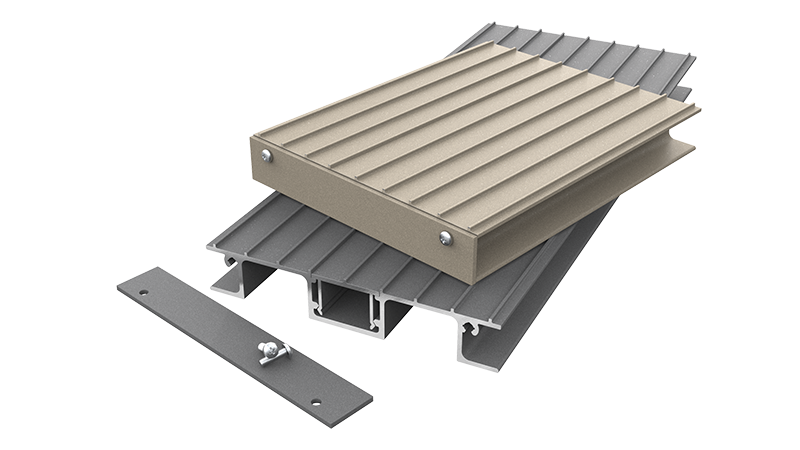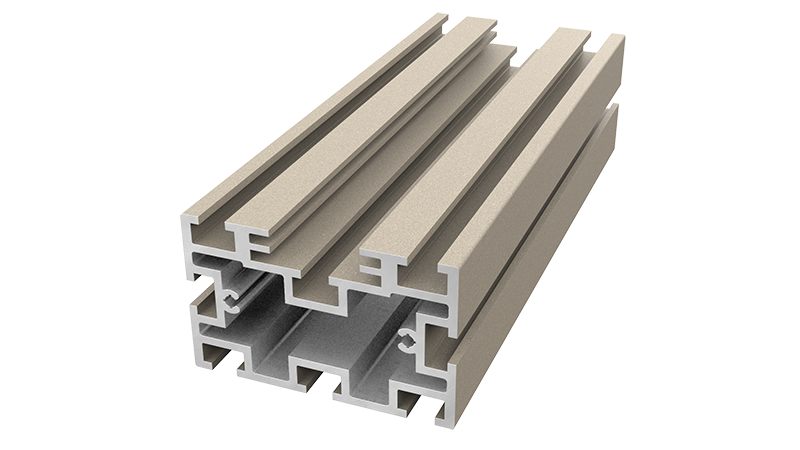 The AliDeck range is non-combustible, slip-resistant and durable
Safety is our primary concern and ensuring that our products are fit for purpose in this regard has formed the core of our research and development process.
Independently fire-safety tested to EN 13823, EN 13501 and EN ISO 1716, all elements of the AliDeck System achieve Euroclass Classifications of A2-s1, d0 and A2fl-s1, satisfying legal requirements and ensuring compliance for new build and retrofit projects. Additionally, AliDeck decking boards have undergone Slip Resistance testing and all AliDeck boards have been certified as "Low Risk" for slips in wet and dry conditions.
Alongside our Fire and Slip Resistance certification, our AliDeck Boards have undergone and passed Accelerated Wear testing. These tests included an "automatic foot" stepping on the board surface 100,000 times. The test results stated that the AliDeck boards passed and showed "no observable wear", thereby earning Accelerated Wear certification.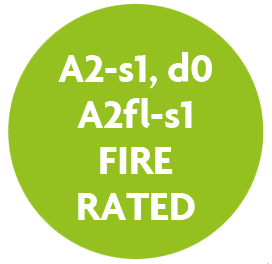 | Rating | Combustibility |
| --- | --- |
| A1 | Non-combustible/No contribution to fire |
| A2 | Non-combustible/No contribution to fire |
| B | Very limited contribution to fire |
| C | Limited contribution to fire |
| D | Acceptable contribution to fire |
| E | Acceptable contribution to fire |
| F | No performance requirements |
| Rating | Smoke Emission |
| --- | --- |
| S1 | Smoke emission absent or weak |
| S2 | Smoke emission of average intensity |
| S3 | Smoke emission of high intensity |
| Rating | Flaming Droplets |
| D0 | No dripping |
| D1 | Slow dripping |
| D2 | High dripping |
Click on the button below to download our free brochure: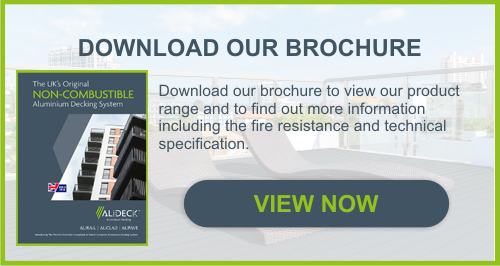 AliDeck manufacture and supply high quality, commercial grade aluminium decking systems with slip resistant and fire resistant features to the UK domestic and trade markets.
01622 235 672  |  info@alideck.co.uk  |  www.alideck.co.uk