The AliDeck Balcony Drainage System For A Positively-Drained Wastewater Management Solution
The AliDeck Balcony Drainage System is an NHBC & BS8579:2020 compliant piped drainage solution for balconies, designed to effectively capture and channel rainwater and spillages to reduce the risk of liquids falling onto passers-by or lower balconies underneath.
With the original AliDeck Drainage Channel sited between AliDeck Decking Boards, waste water is directed to the ends of the balcony where it is captured by the AliDeck Drainage Gutter and fed to a downpipe or area of your choice. This innovative complete Drainage System from AliDeck is a direct result of our commitment to continually evolve and refine our range of products to always meet the needs and requirements of our trade partners.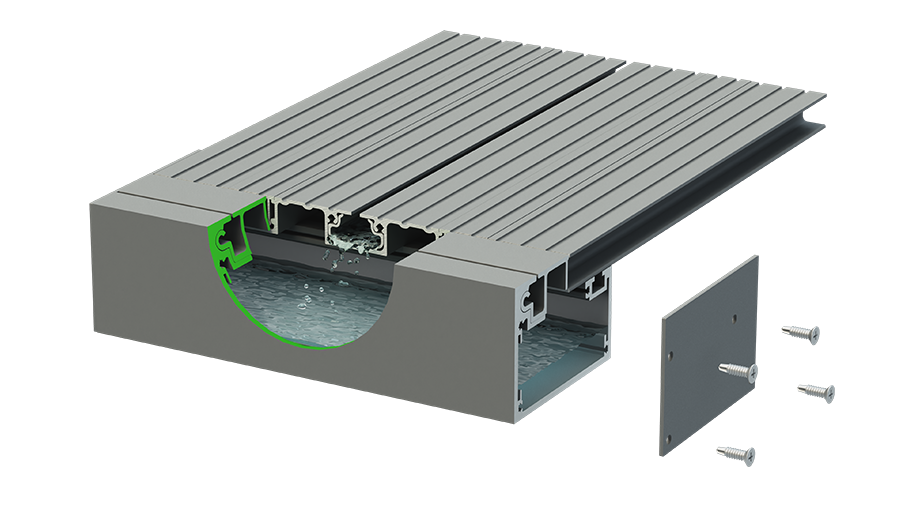 The AliDeck Balcony Drainage System is an intelligently-designed solution to solve many issues found in balcony drainage.
Benefits include:

Enables Positive Drainage for maximum compliance

Directs water to downpipes or designated area

Reduces rainwater dripping onto the people/furniture underneath

Reduces the risk of hot drinks spilling onto passers by underneath

Uses much less material than full-footprint drainage trays

Cost-effective compared to other positively-drained solutions

Available with our Senior Balcony Decking Boards and Junior Balcony Decking Boards.
The AliDeck Balcony Drainage System is a superb drainage accessory that allows water to be dispersed to a designated area, helping to avoid water dripping below the balcony onto those walking or sitting underneath.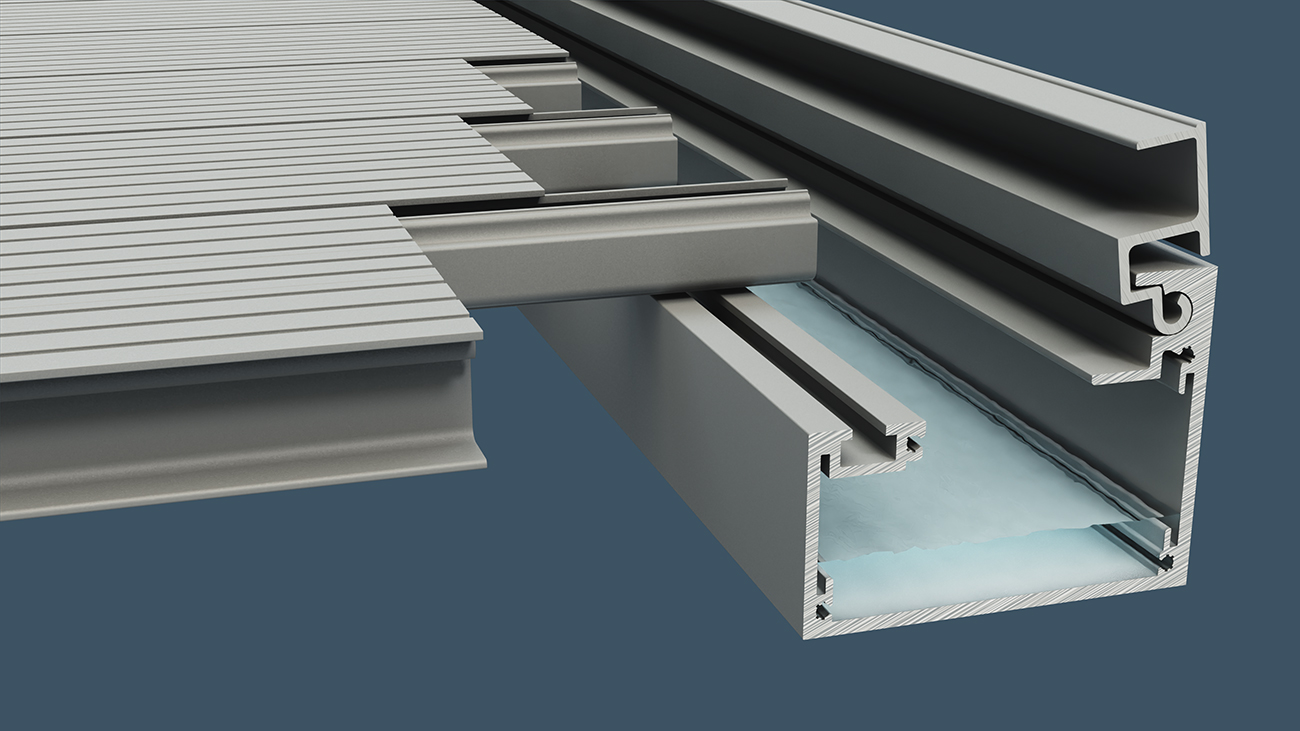 Balcony Drainage System Technical Downloads
Click Documents to View & Download (Opens in New Window)
AliDeck Balcony Drainage System Installation Guide