AliPave Non-Combustible Aluminium Balcony Paving Support System
AliPave is a recent innovation from the makers of the AliDeck non-combustible aluminium decking system.
AliPave has been designed to provide for the first time an off-the-shelf, fully compliant, positively drained paving system for steel balconies.
With easily attainable options previously limited to decking boards or steel plate flooring, steel balconies have sorely missed the aesthetic opportunities offered by porcelain and granite tiles. The AliPave system now allows the simple specification of high-end flooring options on high-rise steel balconies.
The core of the AliPave Balcony Paving System is the extruded AliPave profile. An interlocking board, the AliPave profile has been designed for extremely high strength while maintaining a low profile height of only 27mm.
The intelligently engineered design of the AliPave profile achieves a span of up to 1000mm between centres at 1.5kN point load, minimising the required underside support.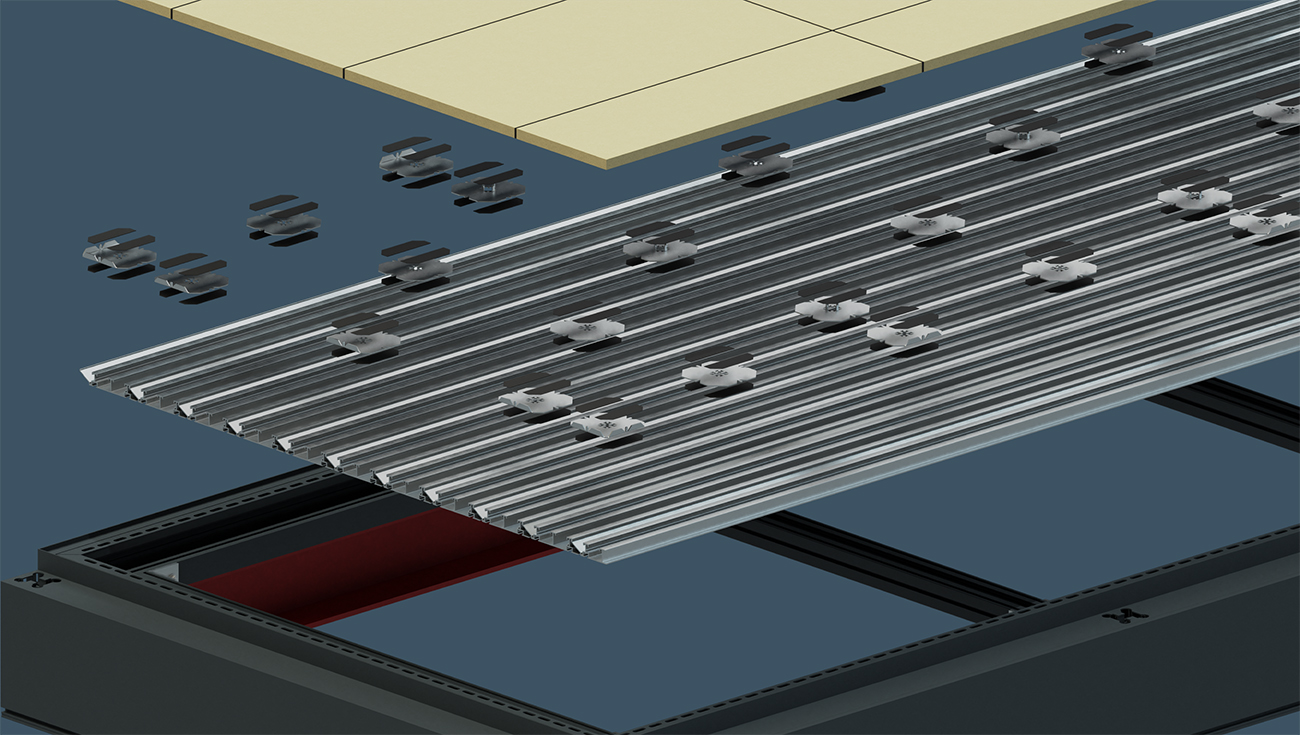 The AliPave System is a positively drained balcony flooring solution. With water flowing between the supported paving slabs, the AliPave profile collects and channels liquids to the balcony ends by a recommended 1:80 fall.
Incorporated around all edges of the AliPave system is our unique drainage gutter. This is an evolution of the Balcony Drainage System that we developed for our AliDeck aluminium decking range and delivers controlled evacuation of water to a specified area via a spigot. With a hinged, removable gutter access cover, the AliPave drainage gutter is fully accessible for cleaning and maintenance.
AliPave Balcony Paving Support System Installation Guide
The AliPave System; Paving Solutions For Steel Balconies
Installation
Speed and ease of installation are key to any project, so we have designed the AliPave System with a unique interlocking board design to provide quick-fit installation. The AliPave boards are quickly interlocked together and with the AliPave gutter system to deliver lightening fast installation times to balconies of any projection or width.
The AliPave boards can span up to 1000mm on a 1.5kN point load.
Drainage
AliPave provides an edge-to-edge balcony underside to collect and direct rainwater to the gutter for controlled evacuation.
Aesthetics
Aesthetics are key to a great finish; AliPave is designed for attractive and striking visual presentation and allows use of high-end porcelain and granite tiles up to 20mm in depth.
Colour Options
The AliPave board and pedestal spacers are supplied in mill finish, while the gutter system is available in our full range of Qualicoat powder-coat colours.
Systemisation
AliPave is fully compatible with the AliDeck System.
Construction
AliPave is constructed completely from 100% aluminium (6063 T6 grade), up to 30% of which has been recycled to make these products eco-friendly and much better for the environment.
Protective Finish
Due to the fact that AliPave is aluminium and finished using the 5 stage Qualicoat system, little or no maintenance is required. General grime can be removed simply with a damp, lint free cloth or mop with warm soapy water. The gutter access cover allows easy access to the gutter for cleaning.
Warranty
AliPave is supplied with a 30 year warranty against splitting, cracking, warping, splintering, rotting, twisting and material or manufacturing defects. It has a minimum 60 year life expectancy.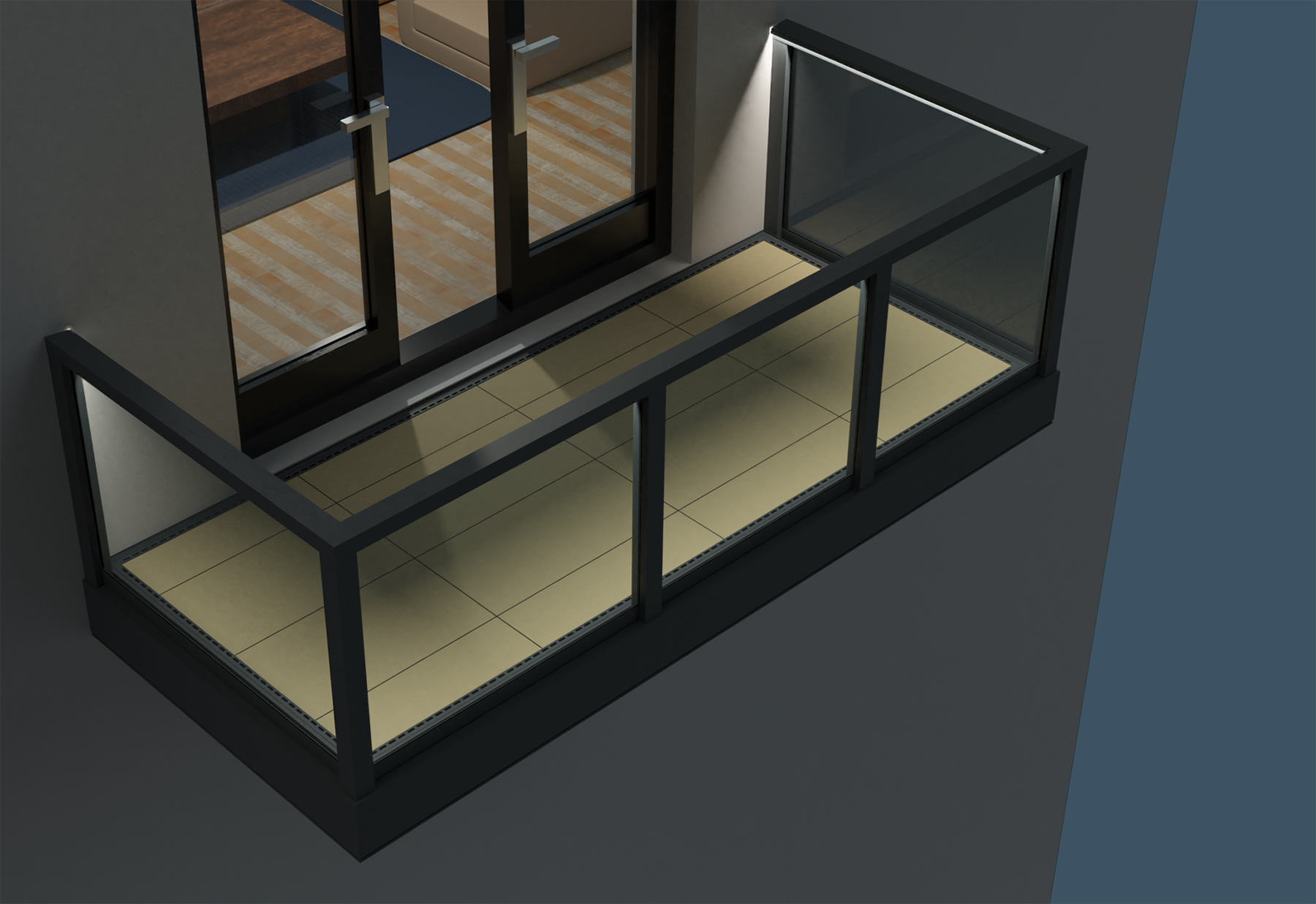 Call the AliDeck team today to talk about our new AliPave range on 01622 235 672 or email info@alideck.co.uk.
Click on the button below to download our free brochure: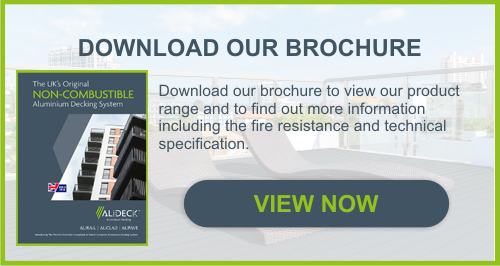 AliDeck manufacture and supply high quality, commercial grade aluminium decking systems with slip resistant and fire resistant features to the UK domestic and trade markets.
01622 235 672  |  info@alideck.co.uk  |  www.alideck.co.uk