Case Study: Aluminium Walkway Ramp Decking at Housing Association East London
The AliDeck System of aluminium decking has been designed as a complete decking solution for all scenarios, including on balconies, terraces, and walkways.
We have seen our AliDeck materials used in all manner of projects around the UK and it has always been very satisfying to see the versatility of our products in action. A great example of this is the walkway ramp at a housing association building in East London.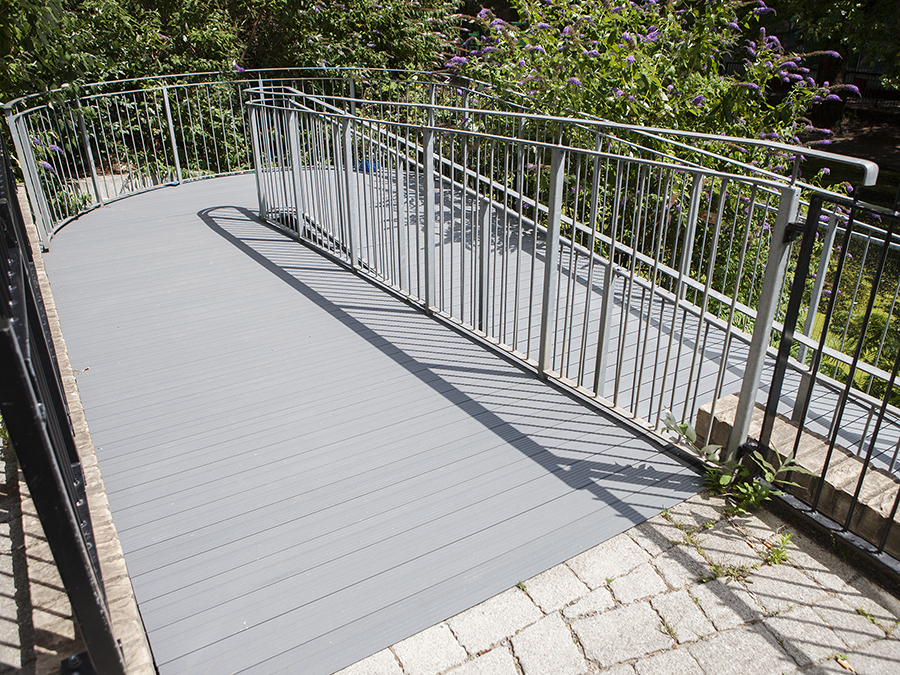 In this fire safety remediation project, AliDeck 30mm Senior Decking Boards and 50mm Low Joists were used to directly replace the combustible timber decking used on the walkway. The Low Joist was fixed to the steel frame so that when the boards were installed a total build-up height of 80mm was achieved, to seamlessly integrate with the existing steel balustrades.
We collaborated closely with the contractor on the project and worked together on designing the AliDeck products into the proposal to ensure the best outcome. Working from the architectural drawings for the site, our in-house design team was quickly able to outline the correct solution.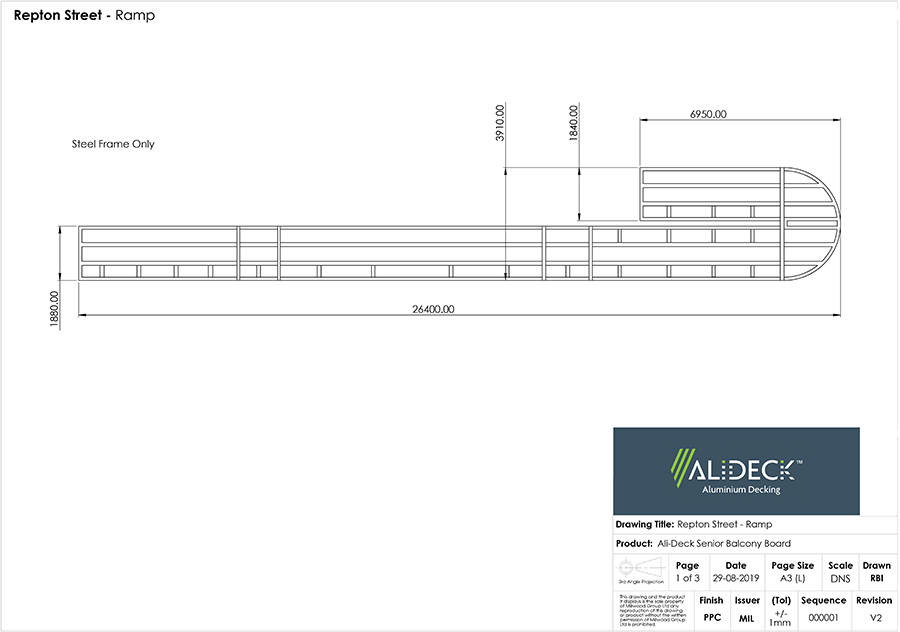 As you can see, while the large 26 metre long structure is relatively simple it was important to be sure that the specified materials would cope well with the varying levels in the walkway, as the ramp incorporated multiple incline and flat areas. Through modelling out the plan in design software, we could be sure that the boards would provide a continual seamless pedestrian surface throughout the whole walkway length.
The outcome is a strong, durable, and safe walkway for the residents. The AliDeck ridged decking boards were installed at 90 degrees to the dominant line of travel on the walkway, maximising the grip provided under foot and, coupled with the specially formulated textured AliDeck powder-coat, ensures excellent slip-resistance.
If you would like to find out more about how we can work together to create the right solution for your balcony, terrace, or walkway project, please call the AliDeck team on 01622 235 672 or email info@alideck.co.uk.
Click on the button below to download our free brochure: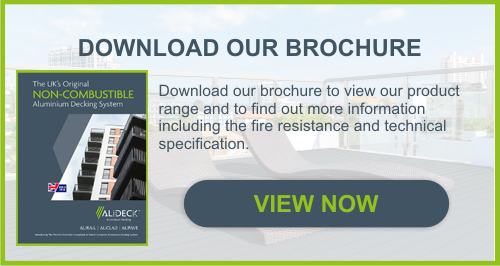 AliDeck manufacture and supply high quality, commercial grade aluminium decking systems with slip resistant and fire resistant features to the UK domestic and trade markets.
01622 235 672  |  info@alideck.co.uk  |  www.alideck.co.uk