Farringdon, London, Aluminium Balcony Decking Fire Safety Remediation Project Completed Using The AliDeck System by Approved Installer Romero Interiors
The AliDeck System of aluminium decking and balcony components has rapidly become recognised as the go to option for balcony fire safety remediation works. The guaranteed compliance that comes with our EuroClass A Rating for non-combustibility provides the peace of mind that specifiers and building owners require when tackling these complex and essential projects.
A further key aspect of our popularity in the construction sector is the incredible versatility of our aluminium decking system. With a large and varied range of boards, joists, pedestals, and accessories, any situation is able to be adequately and effectively met. Indeed, the AliDeck products are so versatile that they often lend themselves well to less typical usage.
This refurbishment project in Farringdon is a good case in point. With timber decking and joists in the balcony floors, the development was unable to pass fire safety assessments and required remediation. The balconies are of simple steel cantilever construction so the removal of the timber material and direct replacement with AliDeck boards and joists is a simple matter.
A complicating factor, however, was that the balustrade side panels were filled out with timber decking also, meaning that they must also be replaced. Options for new infills were quite limited, with bespoke metalwork being expensive for the size of the site. Fortunately, AliDeck Approved Installer Romero Interiors became involved with the project at an early stage and proposed the replacement of the timber decking in the infills with AliDeck aluminium decking also!
An often-misunderstood aspect of aluminium decking is that it is literally a direct replacement for timber or composite decking; any scenario that has decking can make use of aluminium decking just as easily as any other type of decking. While the boards are metal, they can be used and worked essentially no differently to timber or composite boards.
The team at Romero Interiors completed the replacement works quickly and to a high standard. With 20mm AliDeck Junior Boards in RAL 8003 Clay Brown, the finished aesthetic of the balconies is warm and natural.
The balcony steel framework had a relatively large gap between bearers but this was more than adequately spanned by our 30mm Lite Joist, also finished in Clay Brown powdercoat for tidy balcony undersides.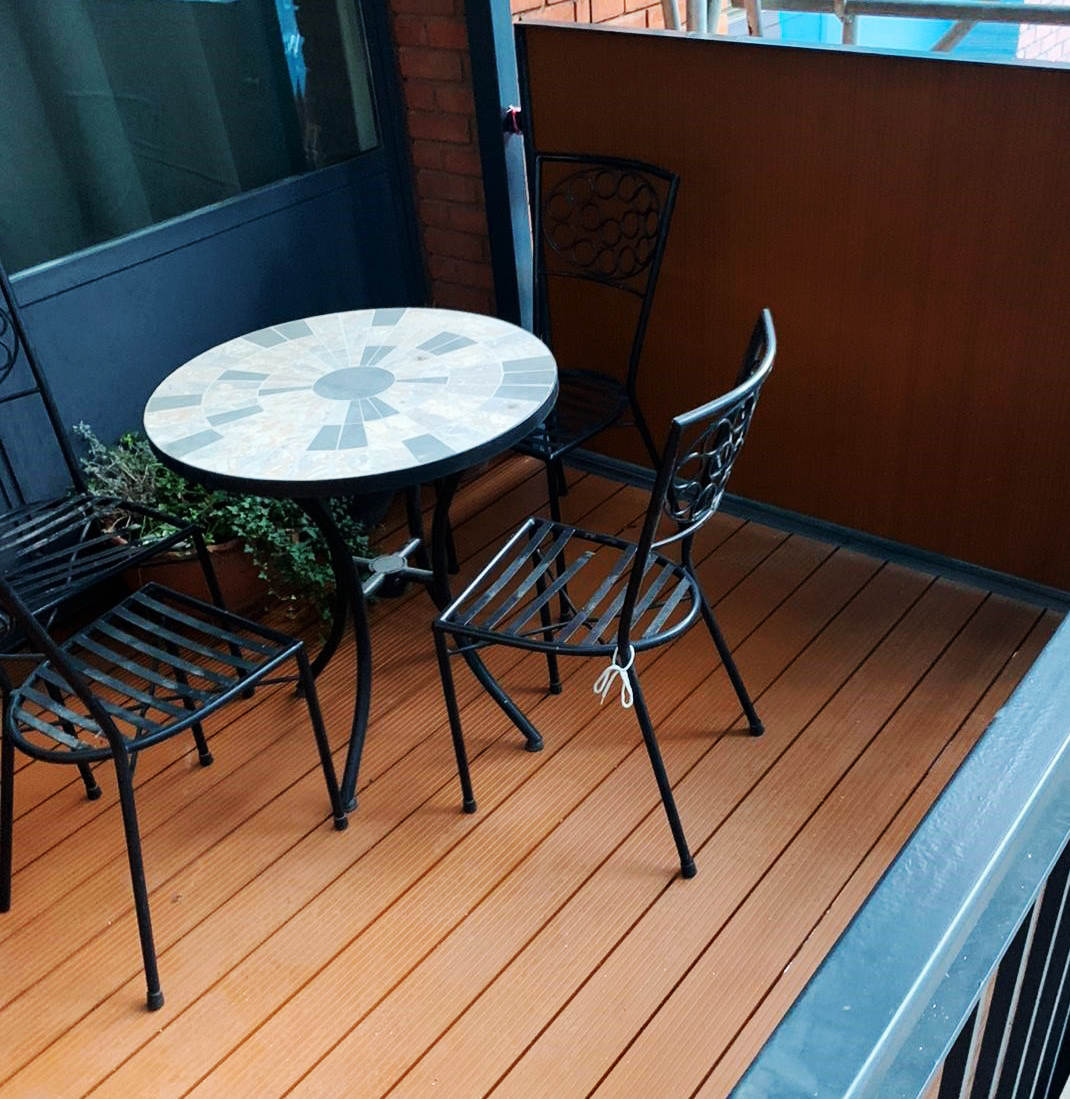 Thanks for all your work on this guys, it has been impressive and well received.
Romero Interiors are an AliDeck Approved Installer, fully versed in using the AliDeck range of products and how to achieve the best outcomes when faced with any challenge. The work completed by the Romero team is always of an exceedingly high standard and we are able to always feel confident when we know that they are working on any major project we are supplying materials to.
If you would like to find out more about how your company could become an AliDeck Approved Installer, please call the AliDeck team on 01622 235 672 or email info@alideck.co.uk.
Click on the button below to download our free brochure: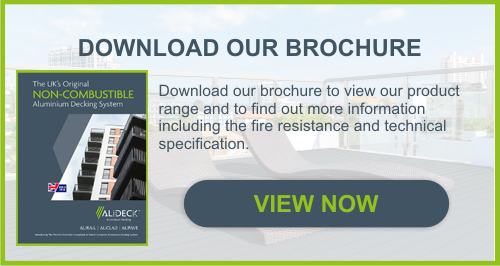 AliDeck manufacture and supply high quality, commercial grade aluminium decking systems with slip resistant and fire resistant features to the UK domestic and trade markets.
01622 235 672  |  info@alideck.co.uk  |  www.alideck.co.uk