Aluminium Balcony Decking, Hampshire: Terrestrial Developments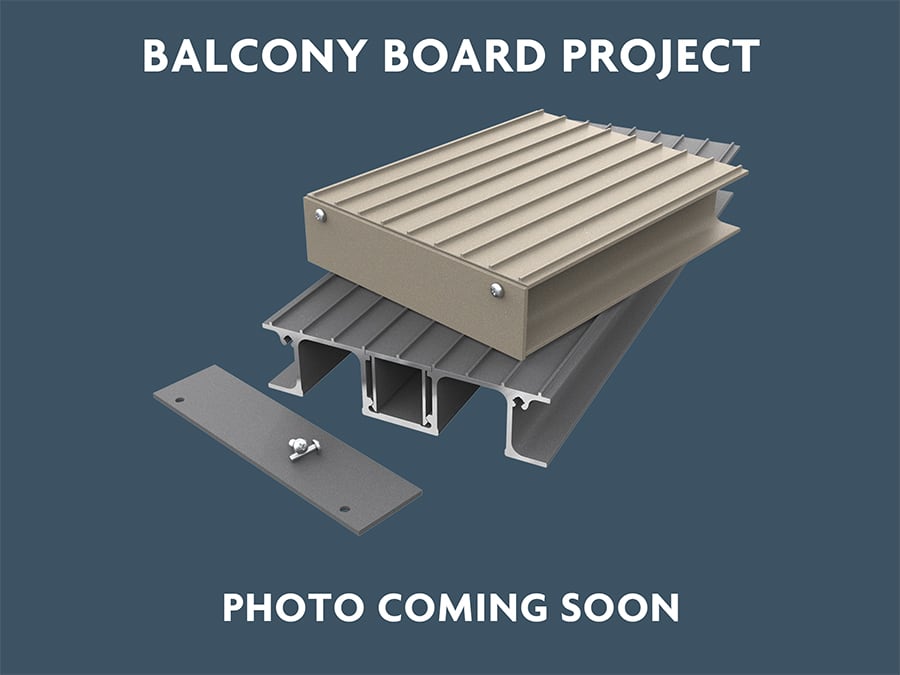 Another satisfied customer, receiving AliDeck Aluminium Balcony Decking for this Hampshire project. More details coming soon!
Aluminium Balcony Decking: Hampshire Project
CLIENT:
Terrestrial Developments
PRODUCT:
30mm Aluminium Decking Senior Balcony Board
LOCATION:
Farnborough, Hampshire GU14
INFO:
A2-s1, d0 / A2fl-s1 Fire Rated, Slip Resistant, Textured Sand Finish
Working with Developers, Architects, Contractors & Housing Associations to improve safety in construction. Visit our aluminium balcony decking page for more information or contact us now to discuss your projects.
Click on the button below to download our free brochure: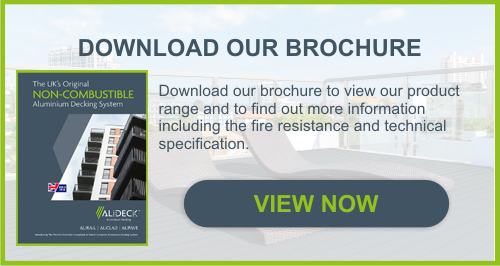 AliDeck manufacture and supply high quality, commercial grade aluminium decking systems with slip resistant and fire resistant features to the UK domestic and trade markets.
01622 235 672  |  info@alideck.co.uk  |  www.alideck.co.uk