Major EWS1/Building Safety Crisis Update: January 2020 Consolidated Advice Note Withdrawn by Government
Following the statement to Parliament by Michael Gove MP, the Housing Secretary, yesterday it has now been confirmed that the January 2020 Consolidated Advice Note has now been withdrawn by Government.
The withdrawal of this contentious and problematic document was promised in yesterday's speech by Mr Gove. He also stated that its replacement, PAS 9980, will be published by BSI this week. The final form of this new document is crucial in understanding how the future landscape for the leasehold market will pan out so its arrival will be eagerly awaited by many stakeholders.
Click on the button below to download our free brochure: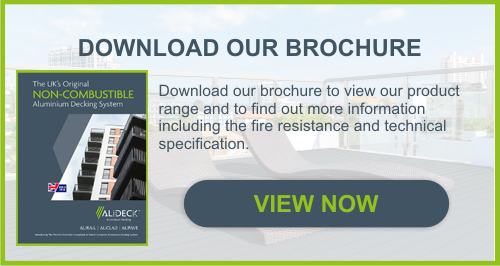 AliDeck manufacture and supply high quality, commercial grade aluminium decking systems with slip resistant and fire resistant features to the UK domestic and trade markets.
01622 235 672  |  info@alideck.co.uk  |  www.alideck.co.uk