AliRail Juliet Non-Combustible Balconette System
AliRail is our innovative range of balcony balustrade systems, which includes glass infill balustrades, aluminium infill balustrades, 3D Twin-Skin infill balustrades, and spindle balustrades.
The latest addition to the AliRail line is our newly-designed AliRail Juliet balconette system.
An elegant solution to deliver a safe and non-combustible handrail solution to properties unable to benefit from a full balcony, AliRail Juliet has been designed to provide off-the-shelf specification and easy installation.
With streamlined box-section spindle infills, AliRail Juliet is an ideal choice for architects and specifiers looking to maximise the living potential of their modern home designs.
Featuring 100% aluminium construction, AliRail Juliet is available in any RAL colour for seamless integration to developments. Factoring in the addition of LED lighting options, AliRail Juliet is a surefire route to a stunning aesthetic impact.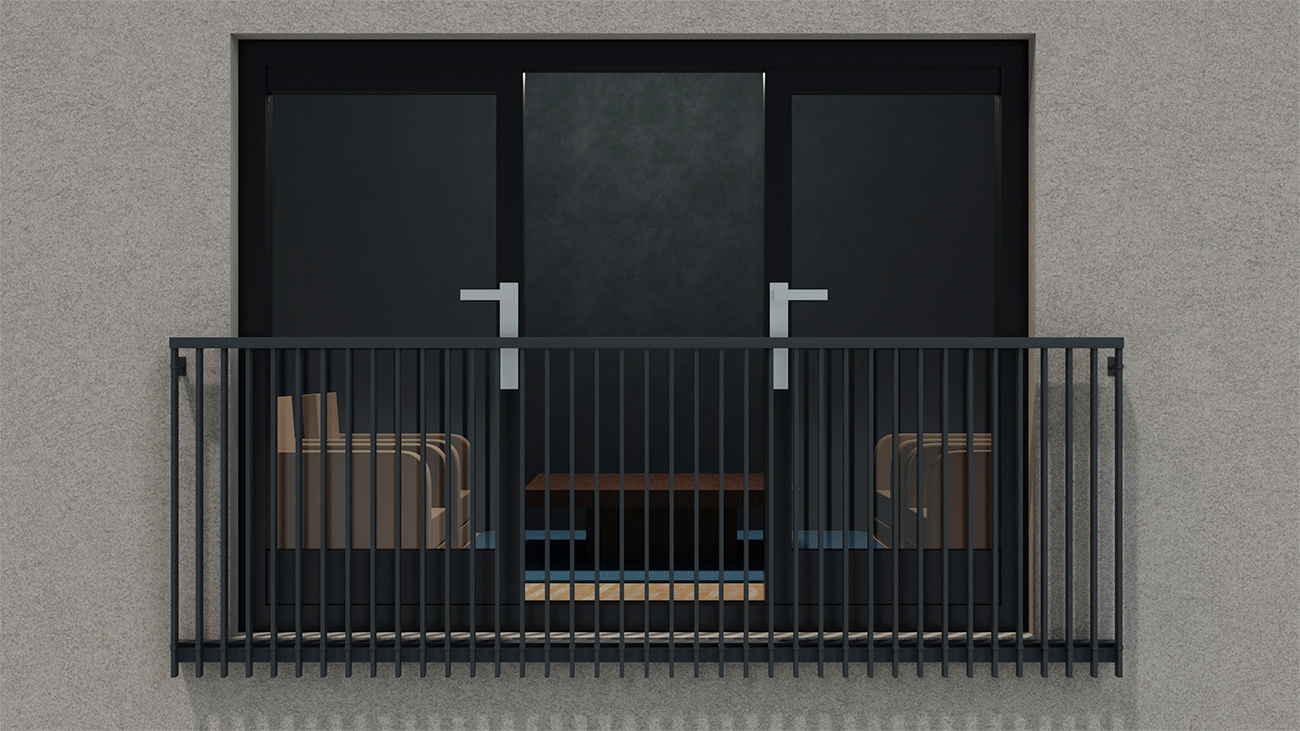 AliRail Juliet is A-Rated for non-combustibility and is fully compliant with fire-safety and loading regulations.
AliRail Juliet is incredibly simple to install to your building façade, and is fully compatible with the AliDeck and AliClad systems should there be a small balconette projection to consider.
Call the AliDeck team today to talk about our new AliRail Juliet Balcony on 01622 235 672 or email info@alideck.co.uk.
Click on the button below to download our free brochure: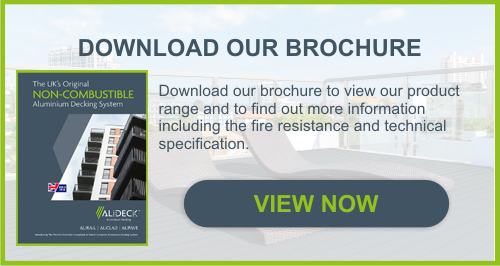 AliDeck manufacture and supply high quality, commercial grade aluminium decking systems with slip resistant and fire resistant features to the UK domestic and trade markets.
01622 235 672  |  info@alideck.co.uk  |  www.alideck.co.uk