AliDeck make site visit to Woolwich penthouse apartment where our aluminium decking has been installed on the balcony
It was an early start to beat the traffic for the AliDeck team this morning with a trip into Woolwich, London, to visit a recent installation of our aluminium balcony decking to a penthouse apartment.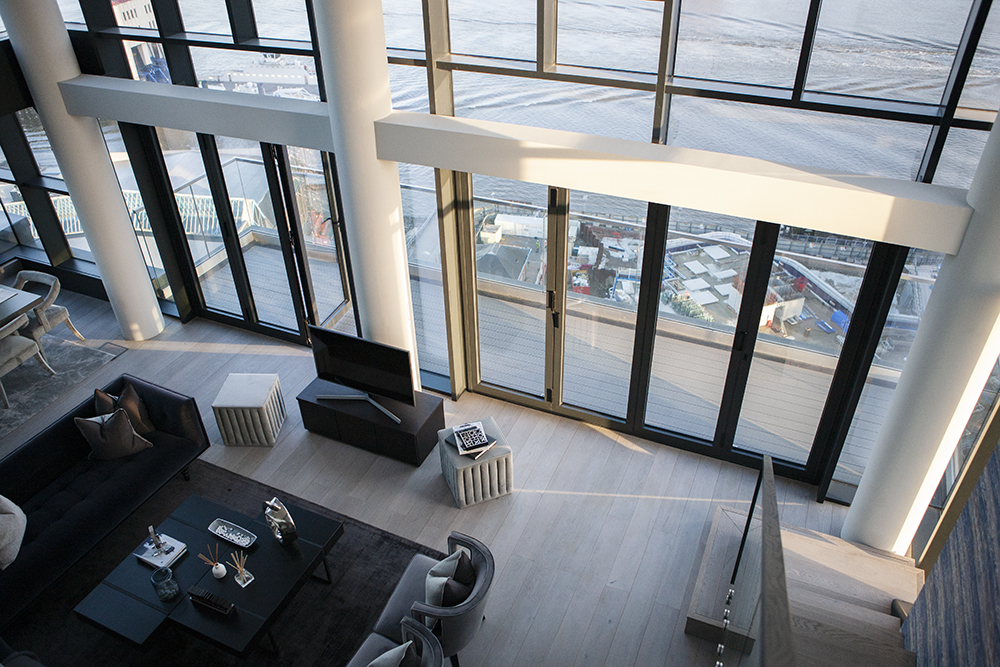 With stunning views across the Thames and South East London, this penthouse apartment is a wonderful space for city living, and our AliDeck decking on the balconies provides an elegant accompaniment to the high-end interior design of the property.
Part of a development off Woolwich High Street, the penthouse apartment is located on the 16th floor of the main block. Spread across two split levels, the penthouse has a large balcony alongside the main living area and a smaller balcony at the mezzanine level with stairs leading to a paved roof terrace.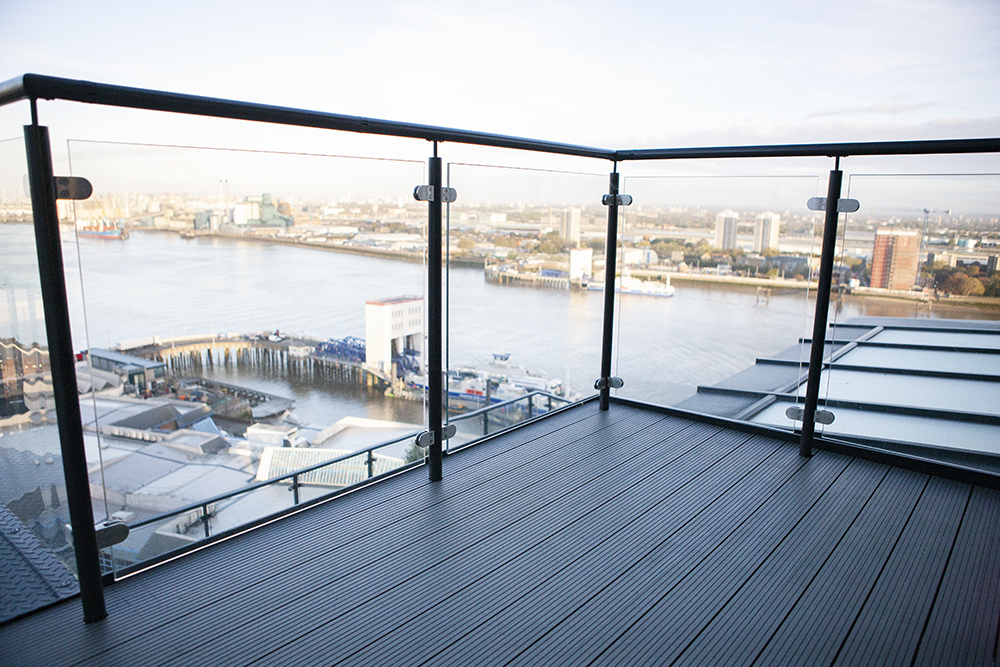 It's great to see our aluminium decking integrate seamlessly into a high-end, highly specified apartment such as this, proving the utility and elegance that our 20mm Junior Flat Board delivers. Coupled with our 50mm Low Joist, the installation into tray balconies has been excellently executed by the installation contractors.
AliDeck aluminium decking has been installed across the whole development, into hundreds of balconies across the six or seven high and low-rise blocks.
Click on the button below to download our free brochure: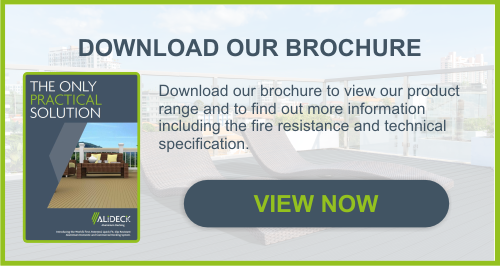 AliDeck manufacture and supply high quality, commercial grade aluminium decking systems with slip resistant and fire resistant features to the UK domestic and trade markets.
01622 235 672  |  info@alideck.co.uk  |  www.alideck.co.uk