AliDeck Lite Aluminium Decking Board Featured in Housing Association Magazine's September 2020 Issue
AliDeck were proud to feature in the September issue of Housing Association Magazine, in an article highlighting the common cause of fires that are occurring regularly in high-rise buildings. Previous balcony fires were also talked about within the article. AliDeck also featured in a full-page advert with reference to the AliDeck Lite Balcony Board, a tailor-made solution to replace any combustible decking materials.
Click on the button below to download our free brochure: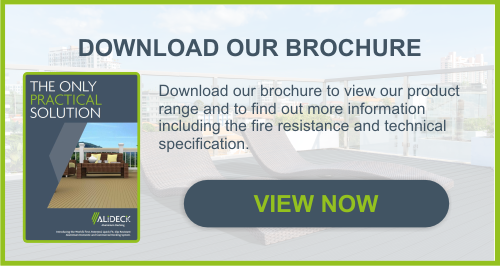 AliDeck manufacture and supply high quality, commercial grade aluminium decking systems with slip resistant and fire resistant features to the UK domestic and trade markets.
01622 235 672  |  info@alideck.co.uk  |  www.alideck.co.uk