The inherent flexibility of the AliDeck aluminium balcony decking system is proved once again
As we've developed the various elements that make up the AliDeck aluminium decking system, a large part of our R&D process has been spent interrogating the designs to ensure that they can be put to work in any possible balcony scenario. While it's fair to say that balconies are usually a simple rectangular shape, we're increasingly seeing architects design non-standard balcony shapes so it is essential that our products can continue to, literally, fit the bill!
Fortunately, the AliDeck System is a robust enough family of products that even the most extreme of situations present no issues for us. A recent example was for balconies that narrowed to an acute angle where they were proposed to meet the building and the developer required our positive drainage to run along the whole of the balcony edge. After studying the drawings, we were confident that this challenge would be met and exceeded by our balcony boards, support joists and Balcony Drainage System and we decided to prove it by building a sample to the desired specification.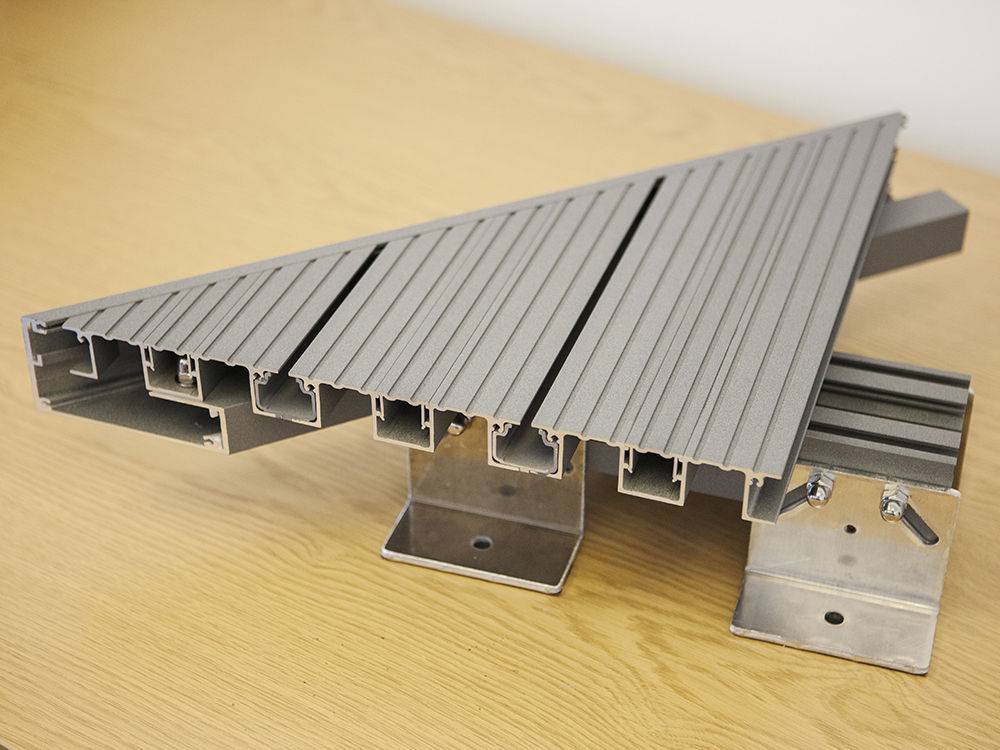 Using our 20mm Junior Flat Board, our 50mm Low Joist, our Balcony Drainage System (consisting of drainage channel and drainage gutter), and our Adjustable Pedestal Brackets, we were able to construct a mock-up of the extreme balcony corner that demonstrated how these elements would come together to deliver a stable deck surface right into the acute angle, and also how the positive drainage would be achieved the full width of the balcony. Dispatched to the customer, we were delighted to soon receive positive feedback and know that we had helped to relieve their concerns and progress the project forward.
As a company built on innovation and highly passionate about product design, we are always very happy to work to find a solution to any issues and, where feasible, to construct samples or proof-of-concepts as we did here. The AliDeck System is a modular, configurable family of inter-compatible metal decking products and there's unlikely to be any situation in new-build or retrofit balcony projects that goes beyond our capabilities.
If you'd like to discuss your project requirements, please call the AliDeck team on 01622 235 672 or email info@alideck.co.uk.
Click on the button below to download our free brochure: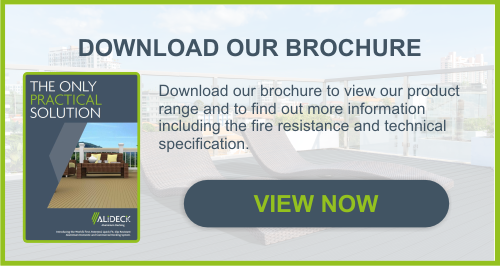 AliDeck manufacture and supply high quality, commercial grade aluminium decking systems with slip resistant and fire resistant features to the UK domestic and trade markets.
01622 235 672  |  info@alideck.co.uk  |  www.alideck.co.uk