AliDeck Non-Combustible Adjustable Pedestal Brackets
Our Adjustable Pedestal Brackets have been designed to work with our aluminium adjustable pedestals on installations where a low threshold is required. They are available in a choice of three different sizes to suit your requirements and are manufactured from aluminium with a mill finish.
Because they are manufactured from aluminium, these brackets are A1 fire rated which makes them non-combustible.
Correct use of Adjustable Pedestal Brackets to cope with a fall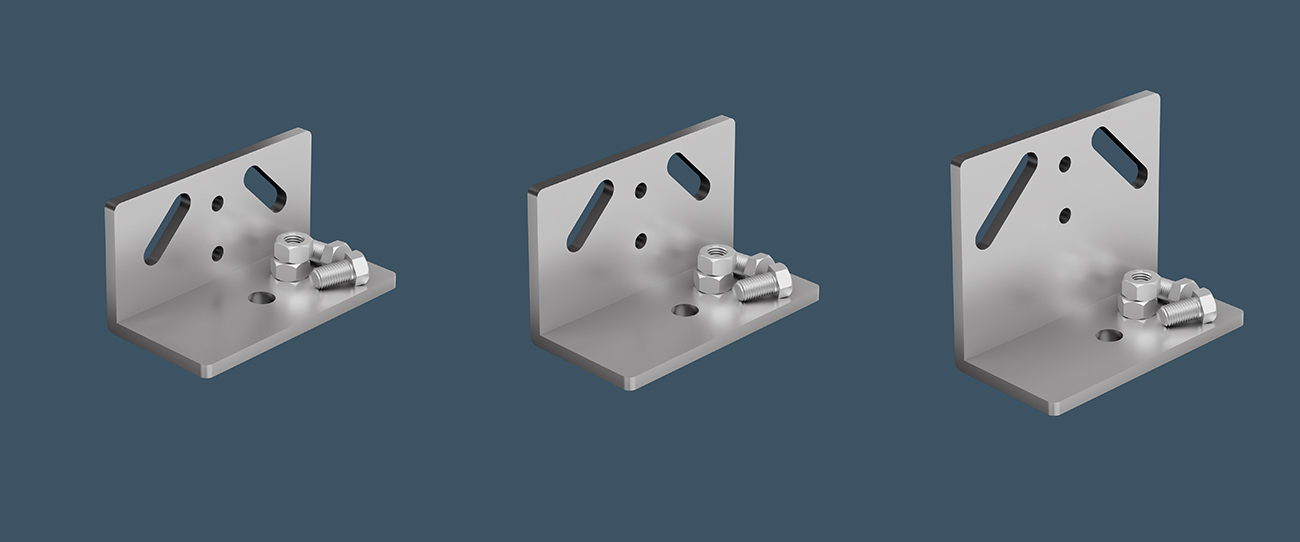 Adjustable Pedestal Bracket Detail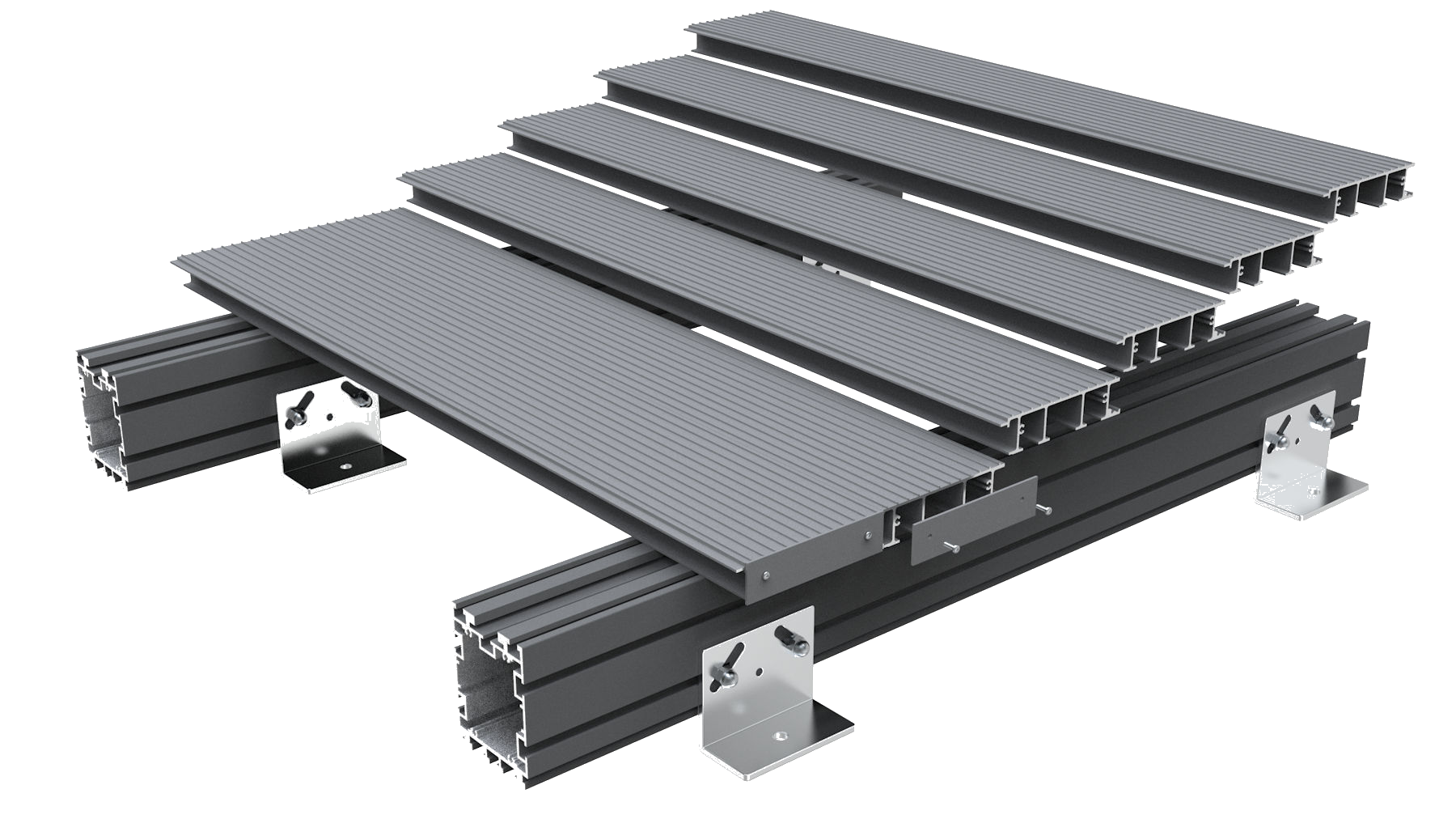 Supa Joist
Ali-Deck's Supa Joists are manufactured from aluminium, and only need to be installed every 1900mm / 1200mm (depending on the loadings that are required) which means quicker installation.
Low Profile Adjustable Brackets
Low Profile Adjustable Brackets are a solution driven product, specifically designed for installations where a low threshold is required, the brackets can be as low as 70mm and up to 125mm (from the top of the boards to the ground).
Ali-Deck Aluminium Decking Boards
The decking board shown is the Standard Interlocking Board. Alternative Ali-Deck boards include:
Slip Resistant Board
Senior Balcony Board
Junior Balcony Board
Senior Flat Balcony Board
Junior Flat Balcony Board
Rooftop Terrace Board
End Plates
The end plates are made from aluminium and are available for all our decking boards.
Fire Rating: A1, making it a non-combustible pedestal

Material: 6063 T6 structural grade aluminium

Height Range: 70mm – 125mm (If used with a 20mm board)

Finish: Mill finish aluminium

Base Diameter: 100mm x 50mm
Biological/chemical: Resistant to moulds, algae, alkali, bitumen

Certified Compression: 5kN as standard (Data available on request)

Working Temperature: -50˚C – +100˚C

Warranty: The adjustable pedestal bracket is supplied with a 30 year warranty and a 60 year life expectancy.
Dimensions