AliDeck Non-Combustible Adjustable Pedestal Brackets
Our Adjustable Pedestal Brackets have been designed to work with our aluminium adjustable pedestals on installations where a low threshold is required. They are available in a choice of three different sizes to suit your requirements and are manufactured from aluminium with a mill finish.
Because they are manufactured from aluminium, these brackets are A1 fire rated which makes them non-combustible.
Fire Rating: A1, making it a non-combustible pedestal

Material: 6063 T6 structural grade aluminium

Height Range: 70mm – 125mm (If used with a 20mm board)

Finish: Mill finish aluminium

Base Diameter: 100mm x 50mm
Biological/chemical: Resistant to moulds, algae, alkali, bitumen

Certified Compression: 5kN as standard (Data available on request)

Working Temperature: -50˚C – +100˚C

Warranty: The adjustable pedestal bracket is supplied with a 30 year warranty and a 60 year life expectancy.
Correct use of Adjustable Pedestal Brackets to cope with a fall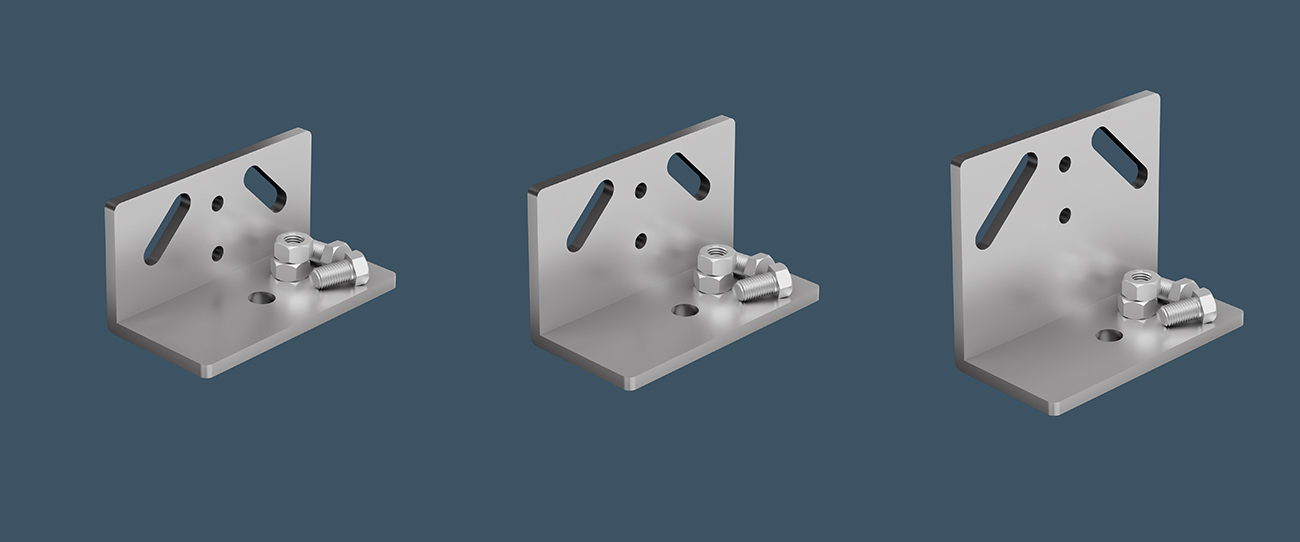 Dimensions

The AliDeck Pedestal Range