Introducing the AliDeck Research & Development Team, our design gurus
As part of our commitment to provide a first-class service to our customers, we invest time and energy in developing our products to ensure they meet the continuously changing requirements of the market.
Richard, the AliDeck Managing Director, is the main man in our Research & Development process. Formally educated in Mechanical Engineering, Richard is the brains and energy behind the continual development of the AliDeck range of aluminium decking. Using cutting-edge CAD software and rapid prototyping with 3D printers, Richard brings ideas into reality in double-quick time.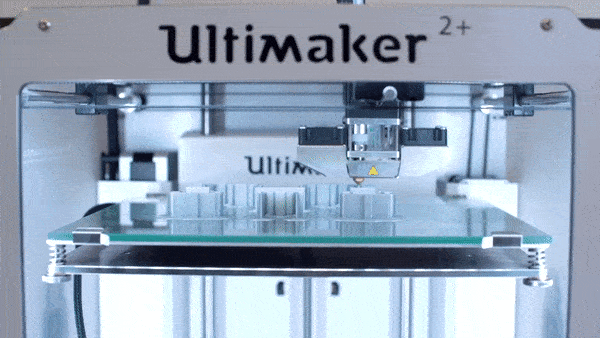 Having this in-house resource allows AliDeck to innovate and launch new products in record time, with ideas often progressing from design to manufacture in days or weeks. Richard's hands-on approach to product development gives us intimate knowledge of all aspects of our entire range. This crucial insight allows us to provide our customers with second-to-none technical support and guidance in the successful use of AliDeck decking, and Richard is often called upon to help a client out with an interesting challenge in their balcony design.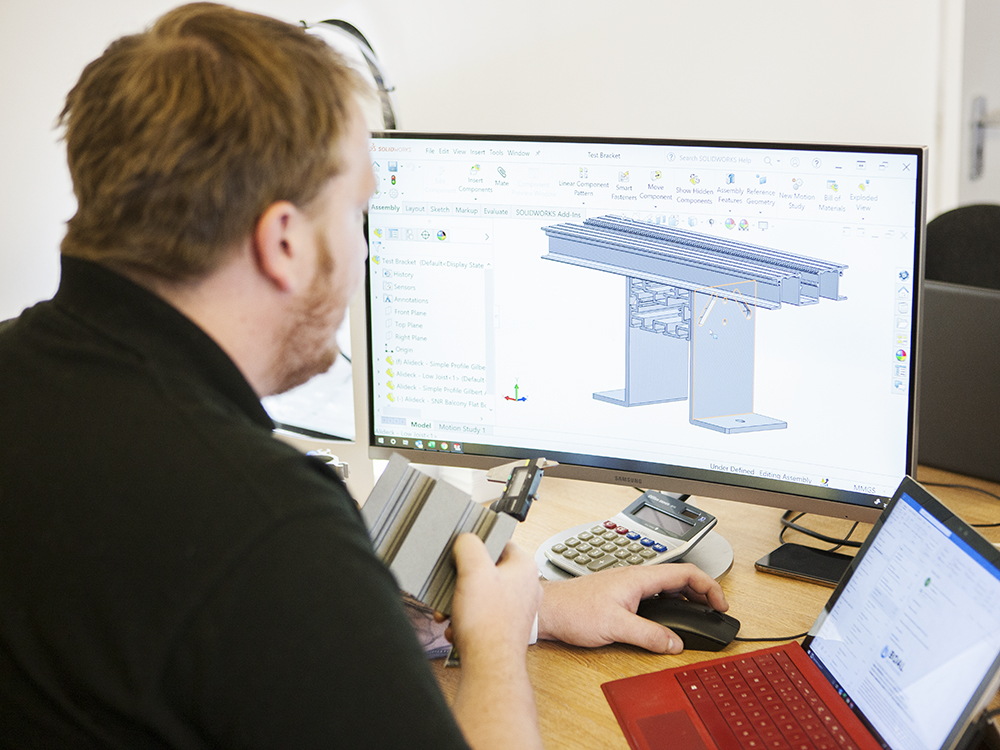 Related to this, Richard is more than happy to work closely with architects and developers to design the most cost-effective and effective way to integrate AliDeck into their projects. Creating drawings and plans is second nature for Richard and is an element of his role that he delivers with relish. It's really satisfying to know that we're able to ensure the best outcomes in this way.
If you'd like to talk to Richard about how to best incorporate AliDeck aluminium decking in your project, please give us a call on 01622 235 672 or email info@alideck.co.uk.
Click on the button below to download our free brochure: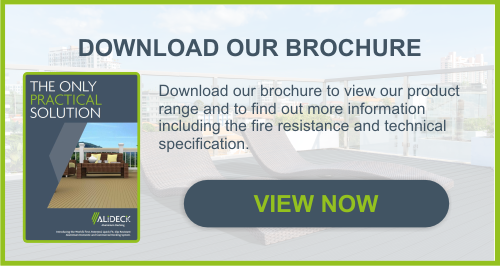 AliDeck manufacture and supply high quality, commercial grade aluminium decking systems with slip resistant and fire resistant features to the UK domestic and trade markets.
01622 235 672  |  info@alideck.co.uk  |  www.alideck.co.uk