New Product – The Flat Board
The AliDeck Flat Balcony Board is an aluminium decking product that has been designed for use on balconies.
It was added to our range for its enhanced appearance and texture when walking upon it.
The Flat Board features quick installation times, a fully aluminium construction, a fire rating of A2-s1, d0 and a 10-year warranty with a minimum 50 year life expectancy with a slightly smaller depth and allowable span and a slightly lower slip resistance.
Flat Balcony Boards are treated with a special hard wearing powder coating process called Qualicoat which is available in two colours.
Other colours are available upon request.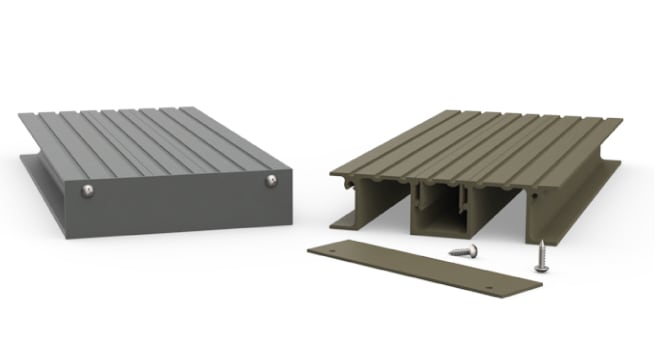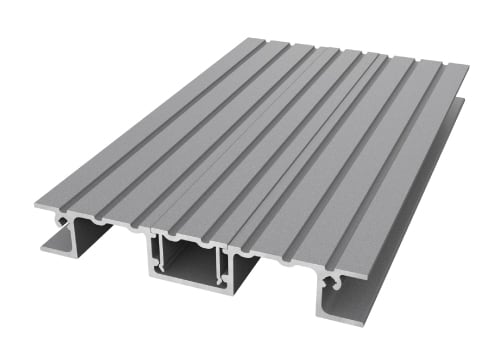 Click on the button below to download our free brochure: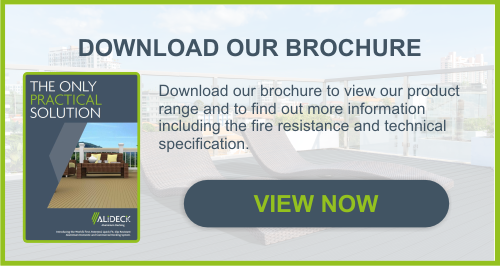 Alideck Manufacture and supply high quality, commercial grade aluminium decking systems with slip resistant and fire resistant features to the UK domestic and trade markets.
01622 235 672  |  info@alideck.co.uk  |  www.alideck.co.uk