Great news, AliDeck Sales Team member Hattie has been promoted to Estimating Manager
AliDeck is a company on the march. Since we entered the market with our revolutionary AliDeck aluminium decking system in 2019 we have grown to become the market leader. The biggest factor in our success has been the absolute dedication that our staff team displays in supporting our mission day in and day out.
We are proud to recognise that dedication from our team members by providing career growth opportunities. Accordingly, we are delighted to announce the promotion of one our our longest-serving colleagues, Hattie!
AliDeck Sales Team member Hattie has been with us since shortly after we started and has helped lead the way in our securing a large share of the balcony components market. Hattie joined us from a sales background in the fitness industry and her skills and energy changed the way we do business.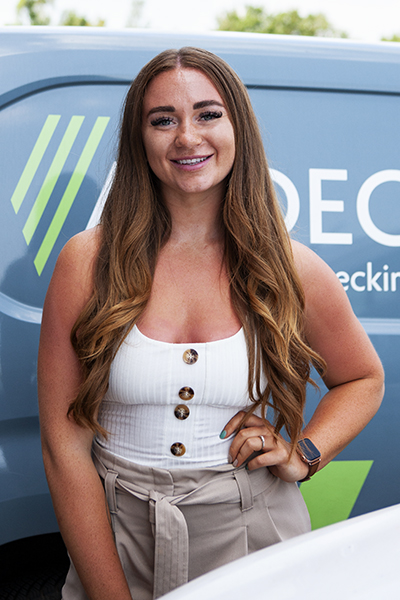 Quickly mastering all aspects of relevant construction industry factors, Hattie has honed a sharp edge to her estimating abilities, always ensuring to provide our customers with the most cost-effective solution that is right for the project. Her deep technical knowledge, attention to detail, and hyper-focus on achieving the correct specification of suitable products has been warmly appreciated by our customers.
AliDeck has promoted Hattie to Estimating Manager. This new role reflects her success and skill in this area and confers a greater responsibility for leading her new team forward to greater heights. Close collaboration with our Operations team will be essential for Hattie in her new position as she works to ensure her projects are shepherded from quote to completion flawlessly, every time.
Richard Izzard, AliDeck Managing Director, said "A huge congratulations are due to Hattie for her success and on her promotion. But it is well earned and Hattie has delivered enormous value to our company from her efforts. I am looking forward to seeing her excel in this new role and inspire her team members to yet more success."
Click on the button below to download our free brochure: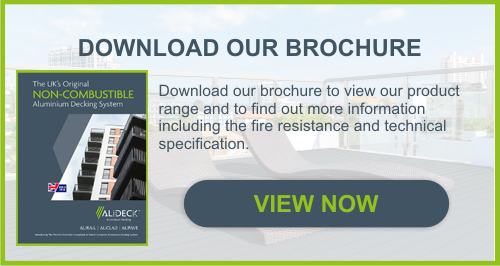 AliDeck manufacture and supply high quality, commercial grade aluminium decking systems with slip resistant and fire resistant features to the UK domestic and trade markets.
01622 235 672  |  info@alideck.co.uk  |  www.alideck.co.uk
<