AliDeck original team member Kizzy promoted to Office Manager
Great news to end a powerful week for the AliDeck team. Kizzy, our Sales & Estimating Manager and an original AliDeck team member, has been promoted to Office Manager of our AliDeck Rochester HQ!
Kizzy has been an integral part of our rise to prominence in the aluminium decking scene since our launch as a standalone brand in 2019, overseeing and nurturing our sales department to the well-oiled decking sales machine it is today.
The last 18 months have seen Kizzy take responsibility for developing watertight processes to manage exponentially rising enquiries from all sectors of the construction industry, a task that she has handled with a commendable resolve and determination to deliver second-to-none service to our customers.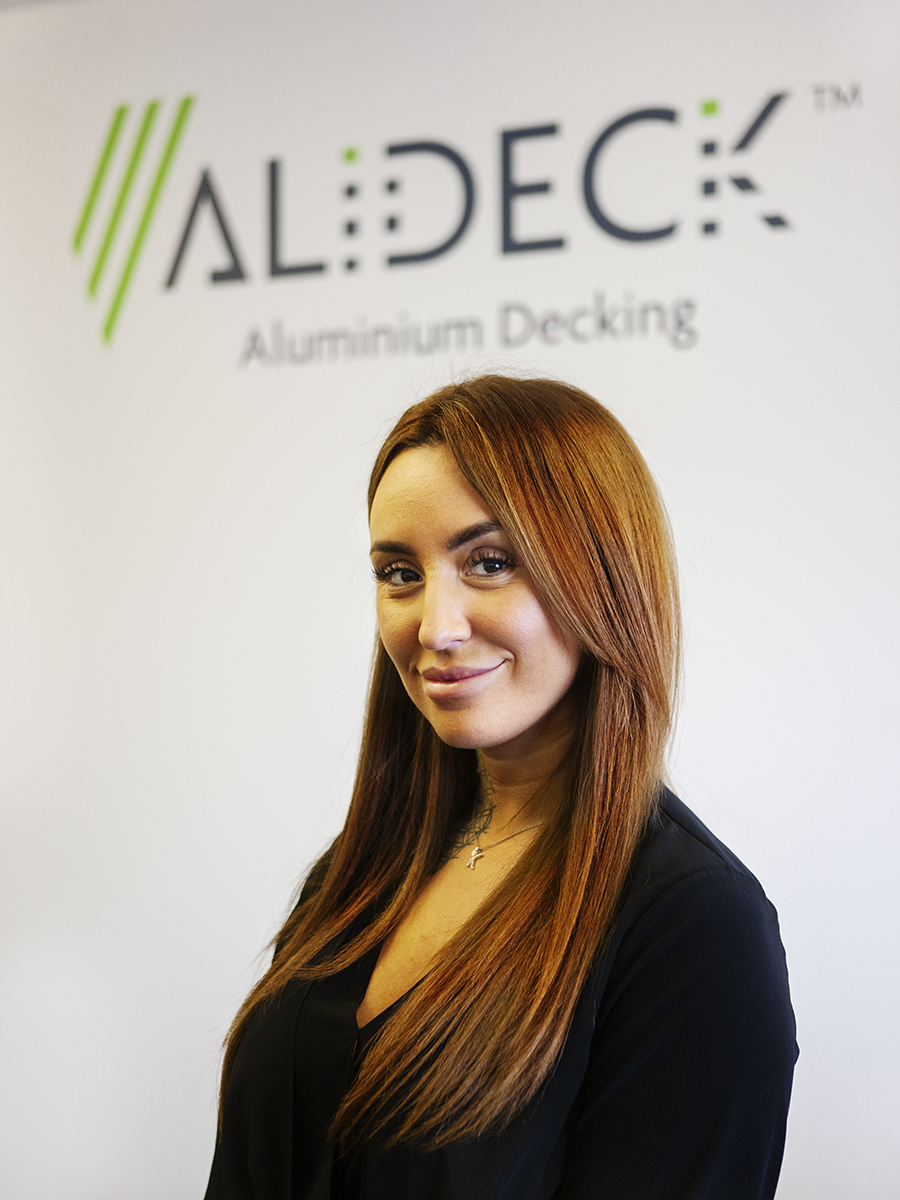 Managing a growing sales team in the office, Kizzy ensures that quotes are issued in good time and with total accuracy. With millions of pounds in sales secured under her leadership, the AliDeck Sales & Estimating Department has proved to be a powerhouse in driving our business forward.
Kizzy's new role as Office Manager reflects the dedication and energy she has invested into her tenure at AliDeck so far. Retaining her management lead on Sales & Estimating, Kizzy takes on new responsibilities in managing the smooth running of the whole AliDeck operation at our Rochester headquarters. With general oversight of the AliDeck Research & Development, Operations, Marketing, and Warehouse/Factory Departments now also within her remit, Kizzy's skills and experience will be invaluable as we continue to evolve and expand.
"I've really enjoyed my time with AliDeck so far and taking on the challenge of setting up the Sales & Estimating Department from scratch," said Kizzy. "Seeing our team secure such a large volume of sales in such a short space of time has been very satisfying and is a testament to the hard work we have all put in to our approach to customer service. I'm looking forward to the future in my new role and continuing the good work we've achieved."
Mark Wood, AliDeck CEO, said "Kizzy has been a crucial element in AliDeck's success. She has led the charge in our efforts to become the number one supplier of aluminium decking in the UK and I am delighted to see her take this new step in her career with us. Kizzy will now help all areas of our company work better together, delivering even higher levels of service to our customers than they already enjoy."
Click on the button below to download our free brochure: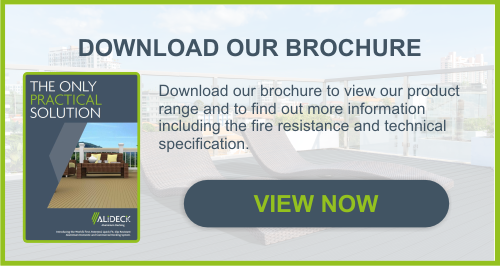 AliDeck manufacture and supply high quality, commercial grade aluminium decking systems with slip resistant and fire resistant features to the UK domestic and trade markets.
01622 235 672  |  info@alideck.co.uk  |  www.alideck.co.uk