AliDeck Featured in the July 2021 issue of Public Sector Building Magazine
It was great to see AliDeck featured on the front cover of Public Sector Building Magazine's July 2021 issue. We spoke to the magazine regarding the issue of fire remediation of balconies, a pressing issue for our times and with many thousands of leaseholders caught up in the EWS1 debacle, highly topical.
Click on the button below to download our free brochure: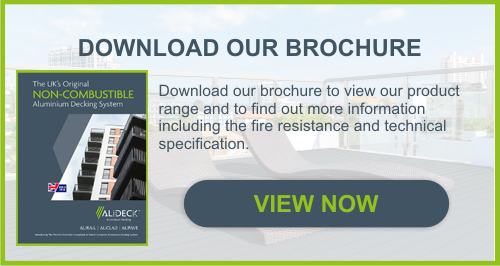 AliDeck manufacture and supply high quality, commercial grade aluminium decking systems with slip resistant and fire resistant features to the UK domestic and trade markets.
01622 235 672  |  info@alideck.co.uk  |  www.alideck.co.uk