AliDeck ARMA Tech Talk on Fire Safety Remediation for Balconies, Terraces, and Walkways
Following the Grenfell fire, regeneration and refurbishment works to the external envelope of buildings have rapidly become a major issue for the construction and housing industries.
As fire safety regulations have shifted and become increasingly onerous, a greater range of existing buildings have been affected by the new requirements.
We are delighted to be partnering with ARMA to deliver a Tech Talk for ARMA Members and non-members on solutions for these challenges. The Tech Talk is free-of-charge, delivered live online as a webinar, and is scheduled at 10am on Wednesday 22nd September so please book your attendance via the ARMA Member Portal now.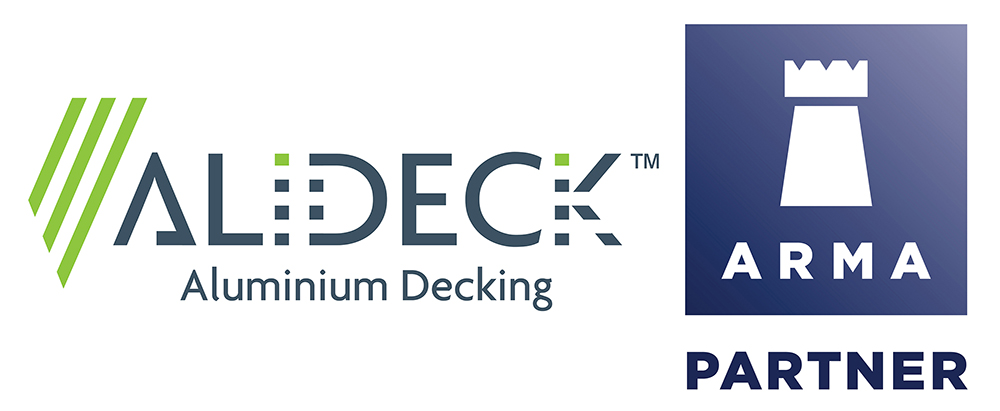 AliDeck is a manufacturer and supplier of non-combustible aluminium balcony component systems.
Having developed a wide range of products to solve the evolving challenges that property managers face in their external wall systems, we are able to offer crucial insight into the surest routes to compliance for affected Members.
AliDeck have prepared a solutions-based CPD on Fire Safety Remediation for Balconies, Terraces and Walkways that will not only inform and educate on the issues at hand but also provide a range of solutions tailored to the problem.
By the end of the CPD you will have a greater understanding of:
The reasons why fire remediation has become such a key issue
The impact of legislation, regulation updates, and EWS1
The risks involved in combustible materials remaining on balconies
How to effectively remediate balconies, terraces, and walkways
Thank you for taking the time to consider this email. We hope to see you on the Tech Talk!
Click on the button below to download our free brochure: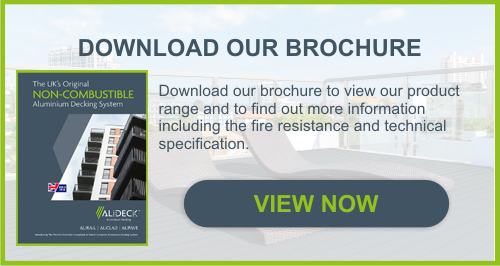 AliDeck manufacture and supply high quality, commercial grade aluminium decking systems with slip resistant and fire resistant features to the UK domestic and trade markets.
01622 235 672  |  info@alideck.co.uk  |  www.alideck.co.uk