New batch of AliDeck Aluminium Decking Standard Colours samples produced
One of the most important services we provide to our potential customers is the help we give them in understanding all aspects of our products.
The AliDeck sales team are our aluminium decking experts and spend their days fielding all manner of technical questions from callers. The AliDeck website is a goldmine of information, covering our whole range of products in forensic detail as well as the bigger picture surrounding regulations and legislation.
There's nothing better for understanding, though, than hands on experience, and we're delighted to provide that with our sample packs.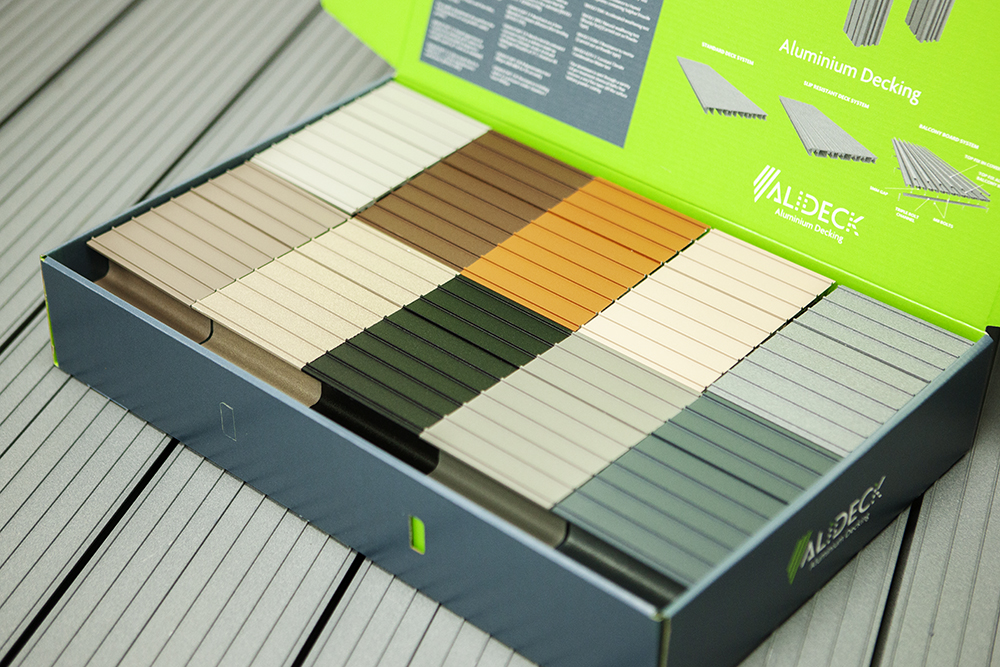 The AliDeck Standard Colour range was recently expanded to 10 popular colours. We produced a really handy colour swatch to help our customers make the right choice but have now also produced sample boxes containing decking samples of our whole colour range. These sample packs deliver the most realistic representation of the AliDeck colour range possible.
If you are interested in incorporating aluminium decking into your project and are still considering the ideal colour, please call the AliDeck team and ask for a Standard Colours sample pack on 01622 235 672 or email info@alideck.co.uk.
Click on the button below to download our free brochure: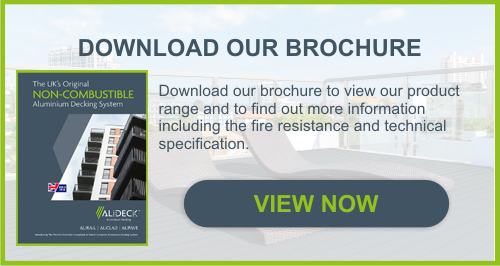 AliDeck manufacture and supply high quality, commercial grade aluminium decking systems with slip resistant and fire resistant features to the UK domestic and trade markets.
01622 235 672  |  info@alideck.co.uk  |  www.alideck.co.uk