The Benefits of Metal Decking For Balconies, Terraces and Walkways
Following the recent changes in legislation with specific regard to fire-safety, the construction sector has been looking for compliant, sustainable alternatives to timber or composite materials for use on the external envelope of buildings, including facades, roof terraces and balconies.
With limited options now available to meet these imposed challenges, it has become increasingly difficult difficult to strike a balance between aesthetics, function, form and cost-effectiveness while at the same time giving due consideration to engineering and practical application, life-cycle and our environment.
What are my decking options?
With combustible materials now deemed as inappropriate for use on the external elements of a building, viable options that meet the new standards are limited to the following:
Porcelain tiles or slabs
Granite tiles or slabs
Galvanised steel grating
Aluminium decking boards
Each of these materials have distinct differences and each have their own ideal application, be it in patios and terraces or balconies and walkways. With a wide range of physical characteristics influencing their suitability for use as decking, especially in high-rise situations, careful consideration must be given to all aspects of the product.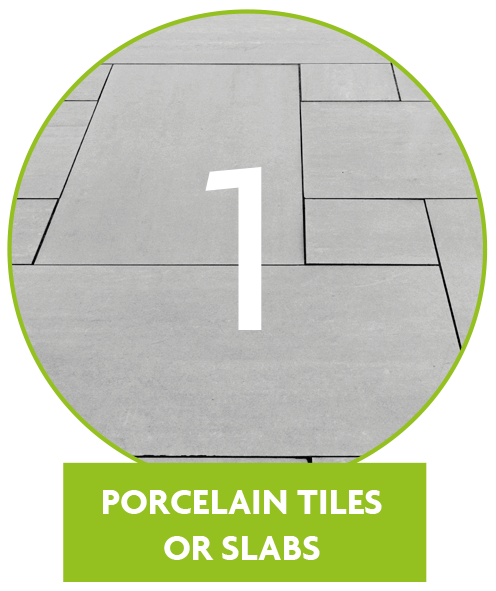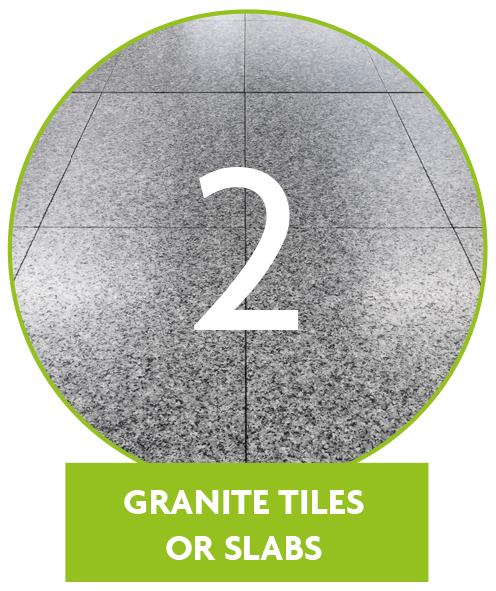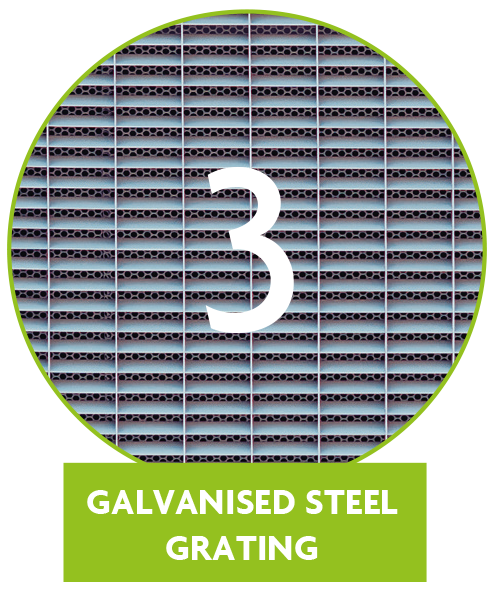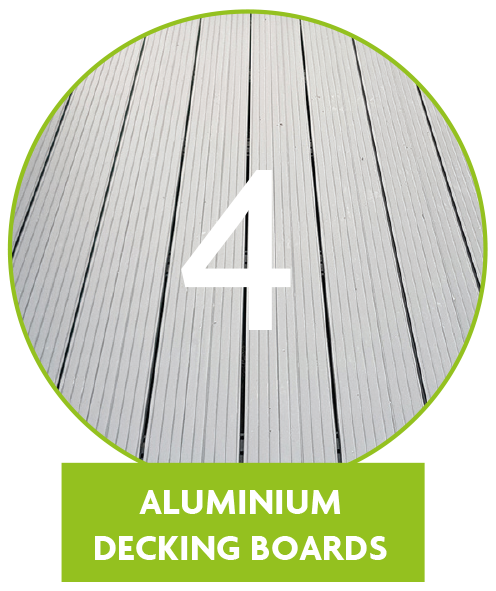 Form, Function and Aesthetics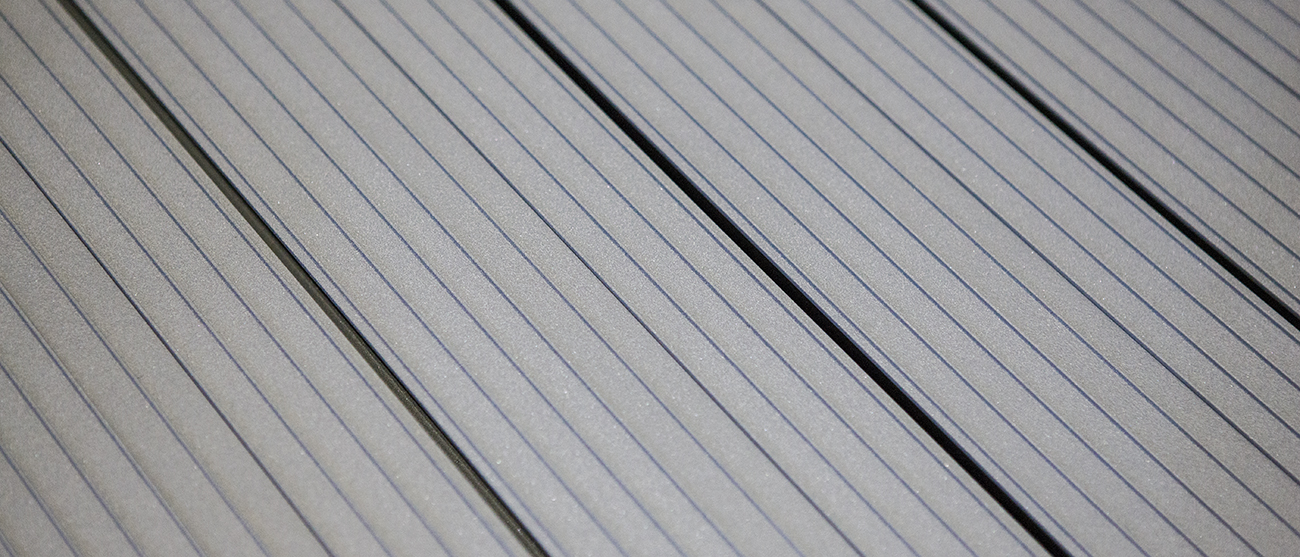 As balconies, terraces and walkways are a permanent feature of a building, the elements within the balcony must be expected to stand up to decades of use. Being continuously exposed to the elements and with the possibility of careless use by tenants and occupiers, the durability of decking material is a key factor to consider. As time progresses, different materials will demand different levels of intervention to maintain aesthetic standards and functional performance.
Porcelain and granite most certainly have their place in the building industry, with a variety of colours and finishes often providing great aesthetics. These materials are a good option for ground-level installations, such as patios. With a highly brittle nature, however, porcelain and granite are very susceptible to damage from misuse or accidents, which often leads to a condition of disrepair which can lead to further degradation once the surface is compromised, introducing safety concerns such as the potential for reduced slip resistance.
Galvanised steel is a strong and highly durable material and is often an excellent choice for high-traffic walkways, such as in commercial or industrial settings. It is susceptible to damage of the galvanised coating, which can allow the onset of corrosion and eventual breakdown. The aesthetic quality of steel grating is also undesirable to many people in a domestic setting due to its associations with industrial application. Safety issues can involve increased slip risks in wet conditions, particularly if the surfaces are not cleaned regularly.
Aluminium is a strong and durable material, able to withstand decades of use with minimal maintenance. A key property of aluminium is that it does not rust, even when exposed to wet environments over many years. Aluminium decking with a powder-coat finish provides a near-zero maintenance solution for use in balconies and terraces, with just simple cleaning required. Highly resistant to damage due to its inherent strength, the aesthetic properties, slip resistance and durability of powder-coated aluminium decking can be expected to last for decades.
Engineering – Weight & Load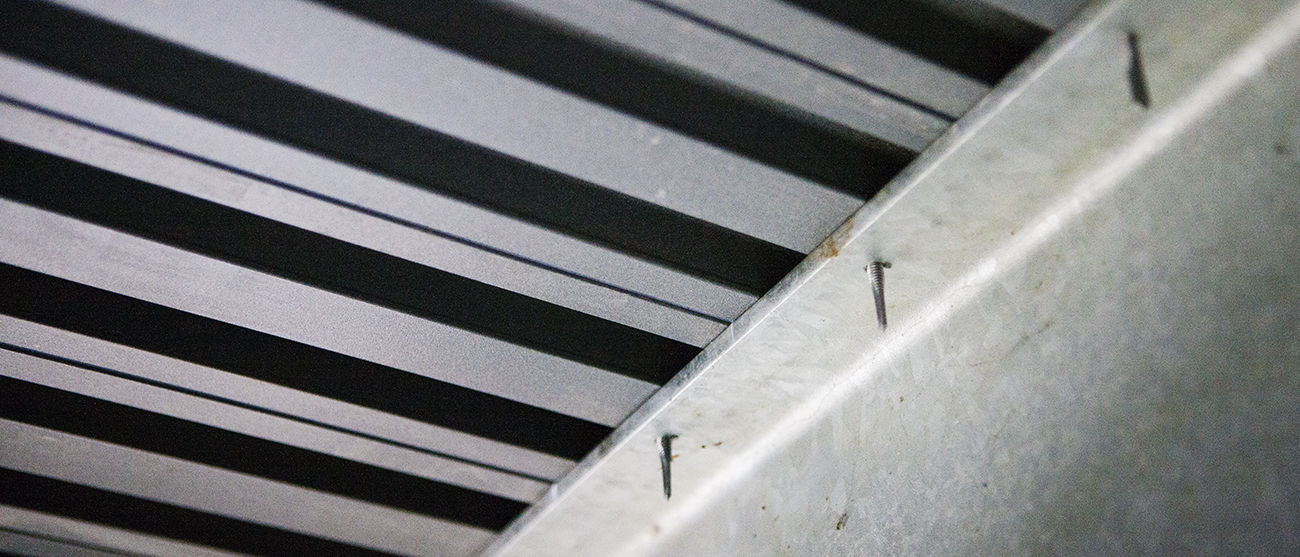 The weight of each component used in a building element is a crucial consideration, as the combined weight of all the elements of, say, 40 balconies will place a considerable structural load on any building. Mitigating that heavy structural load by building in larger support structures would inevitably add further cost to the design and construction of the overall project, so minimising the component weight makes the most sense.
Porcelain and granite are, of course, dense mineral materials and each slab or tile weighs a considerable amount, most commonly around 40KG per square metre. Steel is lighter than porcelain or granite when compared like-for-like but is a dense metal and therefore still heavy. Each of these materials exerts a large structural load on the building, requiring significant additional material to maintain safety and structural integrity.
Aluminium is a light-weight metal, only one third the weight of steel, but is still exceedingly strong and durable. Using aluminium decking delivers the lightest structural load for a given balcony deck area, making it the most viable solution and allowing the design of a building to be streamlined with the use of less materials overall.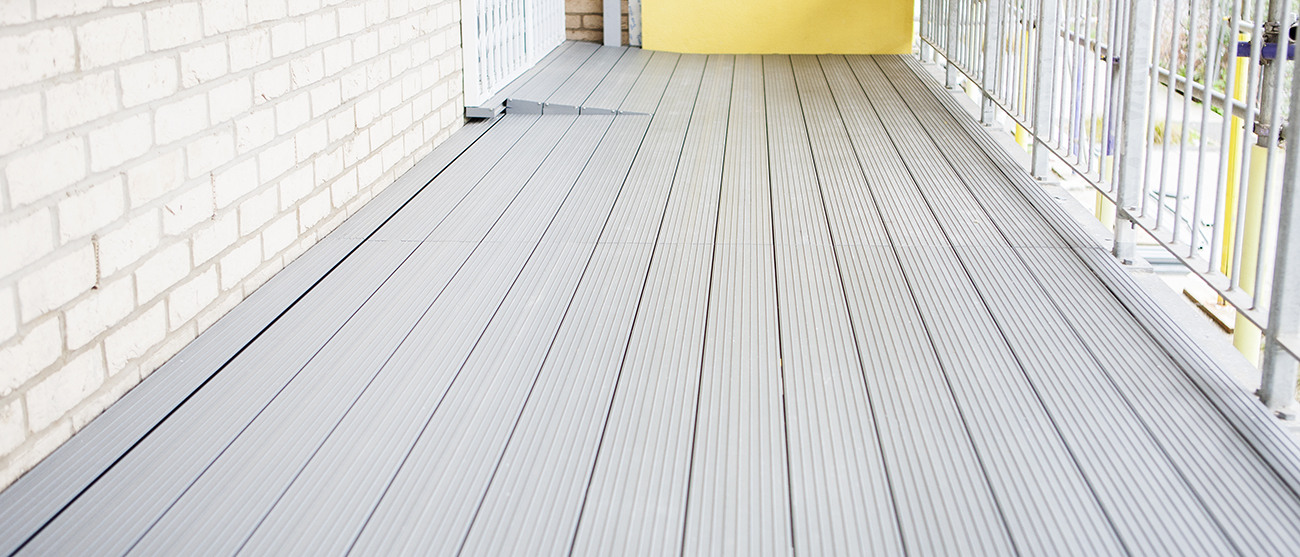 In all construction projects, the cost of materials is a primary concern and for many people, it is their main concern. While it is always prudent to keep costs to a minimum, there are often trade-offs to consider that could impact other aspects of the decking project, and the "cheapest" solution is rarely the most cost-effective.
Porcelain and granite both come with a hefty price tag attached, with porcelain tiles and slabs ranging from £49 to £79 per square metre and granite tiles and slabs stretching the wallet at £80 to £120 per square metre, both including pedestals. Extremely labour-intensive installations, however, very negatively increase the overall cost burden of these materials.
Galvanised steel grating ranges from a fairly reasonable £60 per square metre right up to an eye-watering £200 per square metre and beyond. Bearing in mind the cost on the overall project of the weight of steel decking, clearly this becomes one of the potentially most expensive decking choices, particularly when the difficult and specialist installation is factored in.
Aluminium decking is supplied in various options according to each supplier, with prices ranging from £59 to £99 per square metre and therefore comparing favourably to the mineral options and easily beating most steel solutions. Factor in the savings made in structural design and installation time and aluminium decking is the clear winner for cost-effectiveness.
What is the right decking choice to make?
The specific intended application of your decking is an important consideration, as each of the compliant decking materials have scenarios that they perform excellently in, such as patios or ground-level terraces for porcelain and granite, public walkways for galvanised steel and balconies for aluminium decking. Not all materials perform well in all situations, however, such as the weight of porcelain and granite introducing problems for use in balconies or the aesthetics of steel grating not being suitable for the residential environment.
Considering all of the above aspects, it becomes increasingly apparent that for all decking projects, metal decking is the most robust answer and also that aluminium decking is the sensible metal decking solution, with the broadest application of all the available options; ideally suited for use in balconies, terraces and walkways.
Who should I buy aluminium metal decking from?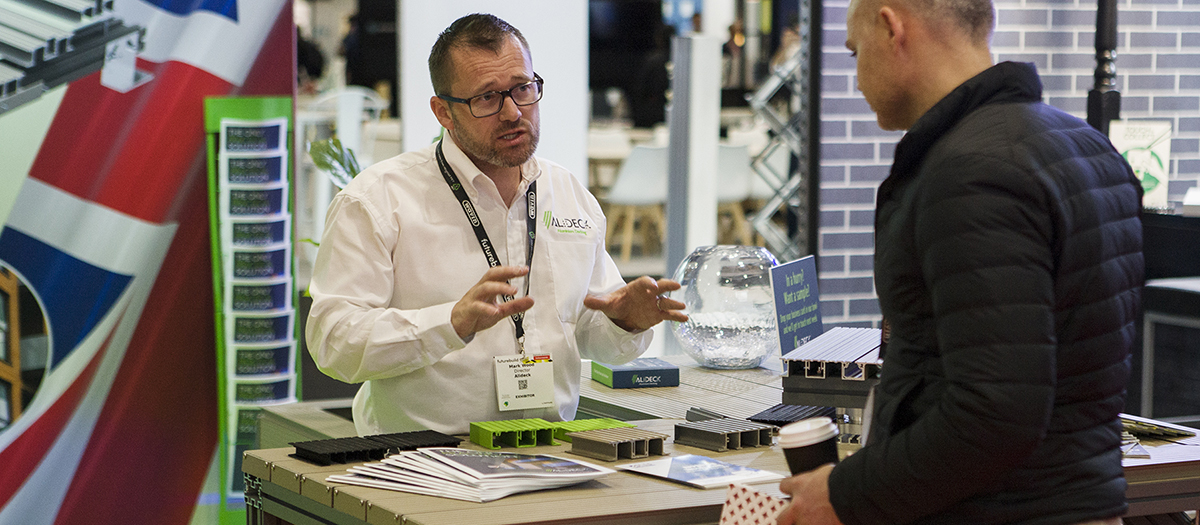 Since the changes in legislation, there has been a surge in companies manufacturing aluminium decking. Many of these businesses were formerly suppliers of timber or composite decking but have hurriedly switched to aluminium products as they've seen their traditional orders plummet. With many of these suppliers rushing products to market, mistakes have been made as they've failed to consider the correct or optimum use of this new material.
The biggest mistake made has been to treat the aluminium decking boards as a direct replacement for timber or composite boards and to design their decking system around the same philosophies as their timber or composite systems relied upon. This generally means an excess of material is used and, considering that aluminium is more expensive than timber or composite, unnecessary cost for their customers.
Metal decking systems need to be thoughtfully designed to make the best use of the steel or aluminium material. One of the biggest benefits in using metal decking over timber or composite is the increased spans achievable. Traditional decking commonly needs to be fixed to a support beam or joist every 300mm or 400mm. Aluminium decking boards can span much farther, delivering a large saving on support materials with up to two thirds fewer beams or joists required.
Another benefit of using metal decking is the strength of the aluminium material compared to timber or composite. This increased strength allows for less material to be used per linear metre for metal decking boards. However, careful design is still required to achieve maximum efficiency and aluminium specialist companies will be keen to produce boards with a "neutral axis", which means as close to an equal amount of aluminium in the top of the decking board as at the bottom. Achieving neutral axis allows for maximum strength from the minimal possible use of material, delivering further savings.
Often taken for granted, the actual installation of a metal decking system is one of the most important steps to consider when choosing your metal decking. Installation companies can charge anything from £400 to £1000 per day to install your decking board products so it is imperative that they are able to successfully complete their job in as short a timeframe as possible to minimise expenses.
The biggest factor that influences installation time is, of course, the ease of installation of the metal decking boards. Many of the inferior aluminium decking boards on the market rely on flimsy and fiddly clip systems for fixings which are time-consuming to fit correctly. Better developed products often have well-designed fixing systems that utilise the form factor of the board to allow quick-fit fixings to be made to reduce overall board installation time.
The knowledge base of a decking board manufacturer is also crucial, as installers need to be fully supported with guides and advice on how to correctly use the product. Many of the companies that are new to metal decking simply have not developed the technical expertise required to adequately support the installation of their product. Conversely, long-time metal systems manufacturers are able to supply detailed technical support, installation guides and often hands-on training, too.
It is crucial, then, to find an aluminium specialist company to work with when sourcing aluminium decking. Years of insight from working with aluminium naturally results in efficient and cost-effective aluminium decking solutions.
Meet AliDeck, the aluminium metal decking experts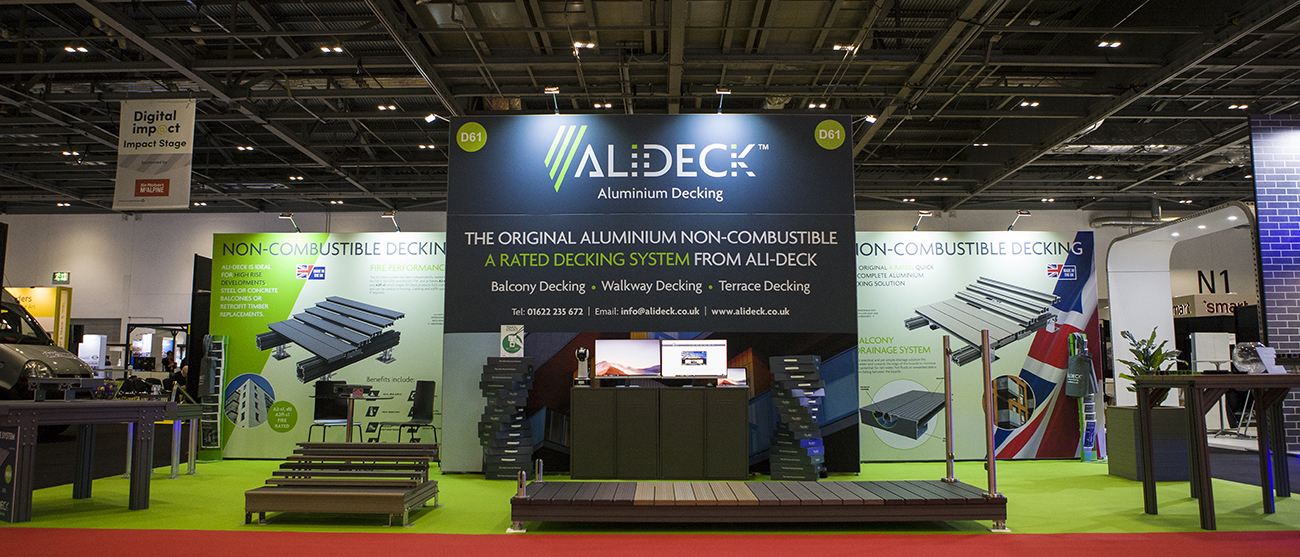 AliDeck, as part of the Milwood Group, has decades of experience in manufacturing outdoors structures from aluminium with a huge portfolio of installed canopies, verandas, carports and more in all areas of the UK.
Launched as a standalone brand in 2019, AliDeck have co-developed a non-combustible, sustainable and easy-to-install aluminium metal decking system with unique and patented features to improve slip-resistance, drainage, and durability while achieving excellent cost-effectiveness compared to traditional timber, composite decking or other metal solutions.
With developers and architects across the country working in a renewed atmosphere of scrutiny following the Grenfell tragedy, AliDeck's expertise has been relied upon to ensure that all specified decking elements exceed safety standards and comply with all new legislation.
AliDeck's decking products have been installed in balcony, terrace and walkway projects the length and breadth of the country and AliDeck are fast becoming the go-to decking supplier for architects and contractors for new-build and retrofit sites.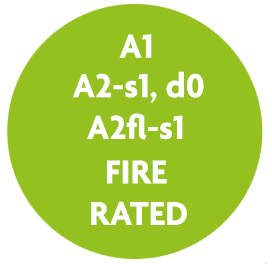 Independently tested to EN 13823, EN 13501 and EN ISO 1716, the AliDeck System achieves Fire Ratings of A2-s1, d0 and A2fl-s1, exceeding legislation and ensuring compliance for new build and renewal projects. Additionally, AliDeck decking boards have undergone Slip Resistance testing and all boards have been certified as "Low Risk" for slips in wet and dry conditions.
Beyond these crucial safety aspects, AliDeck have received very positive feedback from contractors regarding the unique installation aspects of the System. Most impactful has been the increased spanning abilities of the AliDeck boards, saving up to 50% on installation time due to reduced framework fixing and thereby reducing contractor overheads and helping projects deliver on budget.
Additionally, with fixings made directly through the AliDeck boards rather than by using brackets, installation is quick, easy, and very stable. Finally, having passed Accelerated Wear Testing, the durability of the AliDeck products has been a key feature, giving contractors and developers the peace-of-mind of knowing that the products will last for decades, backed by the AliDeck 30 Year Product Warranty.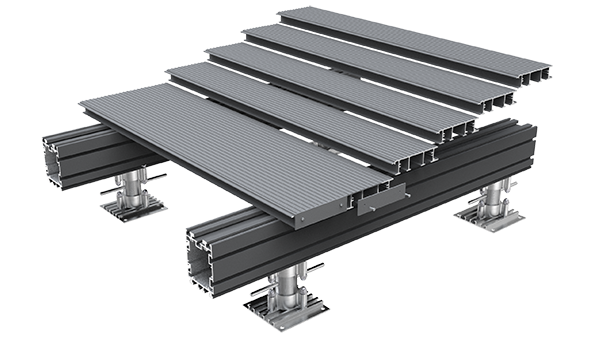 The AliDeck System is a family of configurable aluminium metal decking products, including decking boards, joists, pedestals and accessories. With all elements of the AliDeck System being compatible with each other, total flexibility is provided to cope with any balcony, terrace or walkway decking situation.
Designed as a cohesive suite of products, the AliDeck System is continually developed to always meet the requirements of our clients. Recent innovations include a cost-effective entry-level decking board designed for the retrofit and replacement market, a positively-drained Balcony Drainage System and a simple but effective load-spreading plate.
Click on the button below to download our free brochure: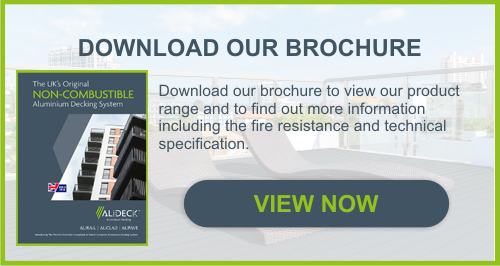 AliDeck manufacture and supply high quality, commercial grade aluminium decking systems with slip resistant and fire resistant features to the UK domestic and trade markets.
01622 235 672  |  info@alideck.co.uk  |  www.alideck.co.uk