AliDeck Service for Housing Associations and Local Authorities on Aluminium Decking Products
With new legislation introduced and recently updated to eliminate fire risk generally, and specifically in relation to external facades and balcony structures, the substitution of non-compliant materials is proving to be challenging, especially when considering alternative options and all that these impositions encompass.
The necessity for change nevertheless exists for existing housing stocks and for new-build programmes alike and it's profoundly evident that considerable time, money and effort must be spent to achieve compliance. With all public and private sector housing stakeholders impacted by these requirements, the upheaval across the entire sector is a pressing concern for us all.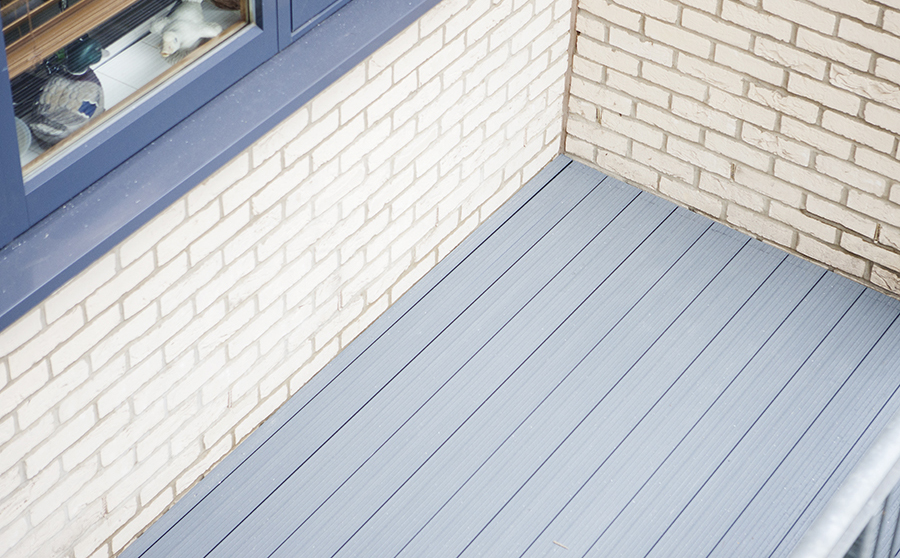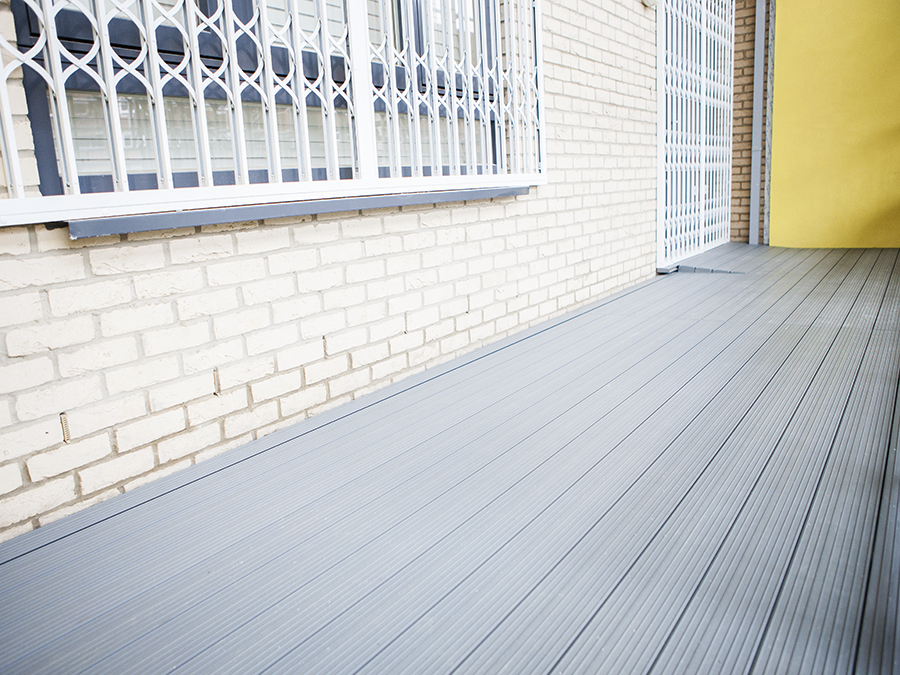 Continuing to be a strong talking point is a lack of funding provision for these essential modifications, so it has never been more important to offer a cost effective set of solutions that are engineered to offset the uplift in material and labour costs as required to ensure full compliance with new building regulations.
At AliDeck we have done just that with an extensive range of fully-tested, proven solutions now available, we are sure that we can offer you a set of products to meet your specific requirements in terms of cost, longevity and ease of installation. Our products are fully systemised to enable quick and easy adaptation to specific conditions, and proven to be fully compliant in respect of fire performance, slip resistance and wear. We hold large stocks of all components and logistical demands are normally satisfied within 7 to 10 days, ensuring a fluid, ongoing supply to align with your demanding refurbishment schedules. We manufacture all of our products in the UK, and arrangements can be made to ship directly to site.
AliDeck Product Technical Data and Test Certification
AliDeck is committed to providing total peace-of-mind to housing association or local authority planners specifying our range of aluminium metal decking products.
Accordingly, we have developed a full suite of detailed technical datasheets to assist you when choosing the AliDeck System. Additionally, we are delighted to publish and share the results of our extensive product testing on fire safety, slip resistance, wear resistance and our time & motion study. We are also proud to offer a 30 year manufacturer product warranty for all of our AliDeck System components.
Finally, if you have specific data requirements to support your work in specifying the AliDeck System, we are more than happy to produce and supply additional bespoke documentation on request.
What do Euroclass classifications mean?
Stephen Cole
2020-04-27T08:39:10+01:00
The Euroclass ratings have several elements which each indicate a performance rating. The first element is regards combustibility and is rated from A to F, with A representing non-combustible materials. The second element relates to smoke emission level and is rated 1 to 3, with 1 indicating smoke emission as weak or absent. The third element relates to production of flaming droplets and is rated 0 to 2, with 0 indicating no droplets produced. Finally, the inclusion of "fl" indicates that the products have been specifically tested for flooring applications.
Our non-combustible aluminium metal decking is the ideal replacement solution for your non-compliant, combustible timber and composite decking. With a wide range of decking boards, joists, pedestals and accessories available, the AliDeck System is highly flexible and can cope with any balcony, terrace or walkway project specification.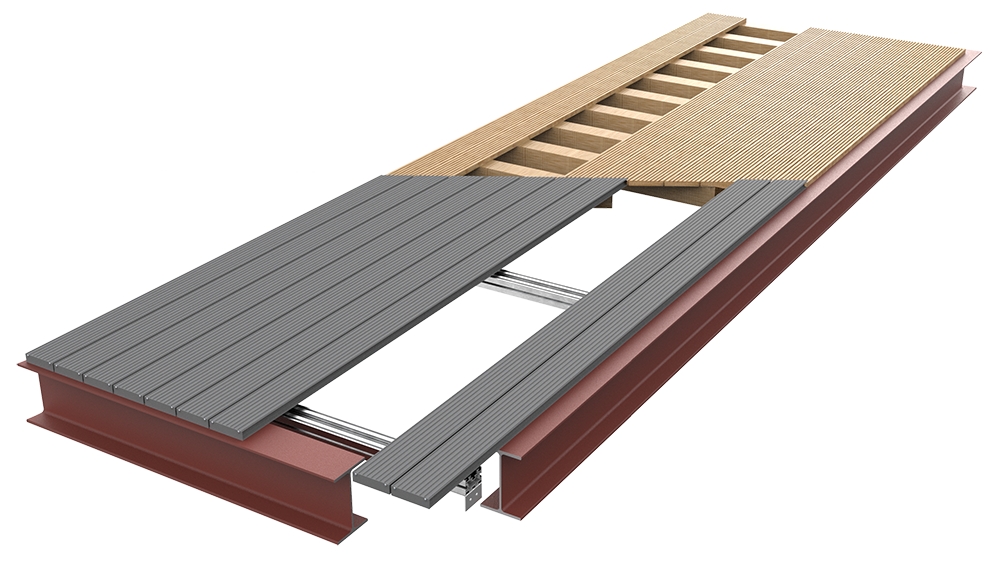 Rigorous scrutiny by UK testing facilities has confirmed full compliance with current UK and European standards for fire safety, slip resistance performance and inarguable longevity, as evidenced by the results of accelerated wear tests. All AliDeck products are backed by our 30-year manufacturer product warranty.
Fire Safety Compliance With AliDeck Non-Combustible Aluminium Decking
Following the Grenfell Tragedy, it became imperative that fire-safety regulations with regards building materials were updated to prevent such a dreadful incident occurring again. The UK Government banned the use of combustible materials on new or refurbished high-rise homes in December 2018 and subsequently issued an Advice Note to clarify the impact of these new regulations on balconies. In March 2020, The Fire Safety Bill began its journey towards legislation with its First Reading in Parliament.
With combustible materials now requiring to be replaced, the AliDeck System  provides an off-the-shelf compliant decking solution. All AliDeck products have been fully tested for fire safety and have achieved Euroclass ratings of A2-s1, d0 and A2fl-s1, meeting the new safety requirements for use in new-build and refurbishment projects.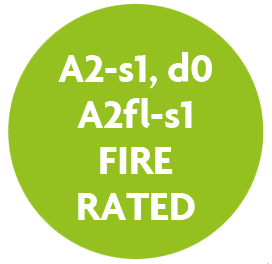 | Rating | Combustibility |
| --- | --- |
| A1 | Non-combustible/No contribution to fire |
| A2 | Non-combustible/No contribution to fire |
| B | Very limited contribution to fire |
| C | Limited contribution to fire |
| D | Acceptable contribution to fire |
| E | Acceptable contribution to fire |
| F | No performance requirements |
| Rating | Smoke Emission |
| --- | --- |
| S1 | Smoke emission absent or weak |
| S2 | Smoke emission of average intensity |
| S3 | Smoke emission of high intensity |
| Rating | Flaming Droplets |
| D0 | No dripping |
| D1 | Slow dripping |
| D2 | High dripping |
The AliDeck Aluminium Decking System is a compatible family of products designed to work seamlessly together in any configuration to solve your challenges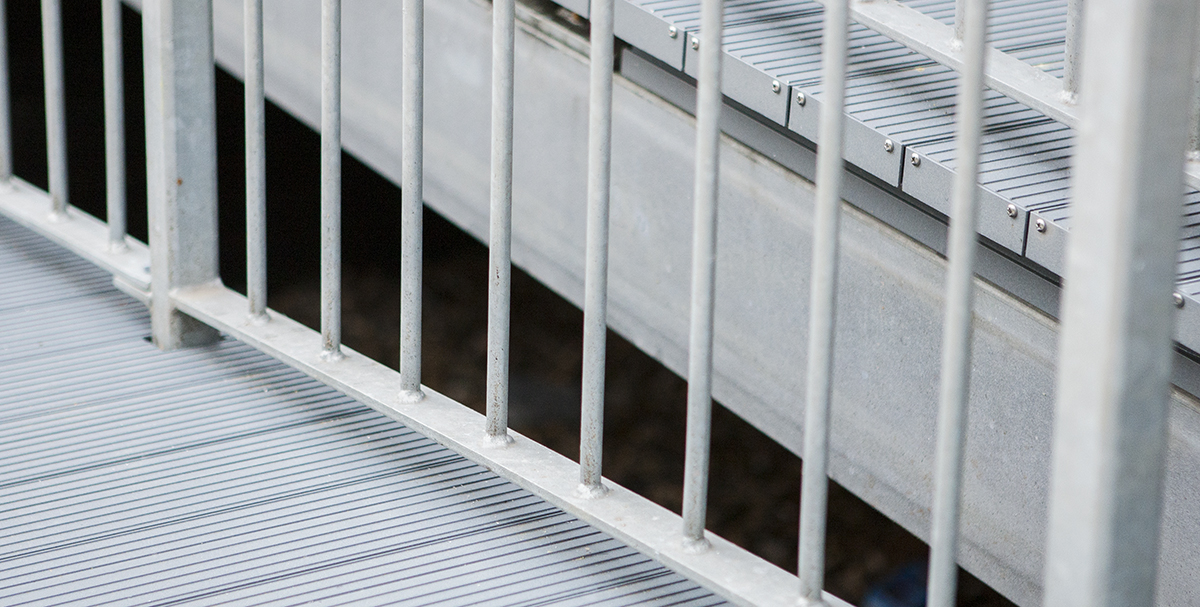 AliDeck have co-developed a unique family of aluminium decking products, intelligently designed to satisfy all balcony, terrace and walkway requirements, including new-build and retrofit/replacement.
Consisting of Decking Boards, Supports Joists, Adjustable Pedestals and Decking Accessories, the AliDeck System delivers all the options that a specifier needs when planning their projects.
AliDeck Aluminium Decking Boards
AliDeck manufacture a range of aluminium decking boards, each tailored to specific scenarios to offer a diverse range of options to meet your project needs.
AliDeck Aluminium Joists, Pedestals and Brackets
AliDeck manufacture a range of joists and pedestals, covering all possible concrete balcony or terrace project requirements.