Starting the week and the month with a healthy delivery of aluminium decking stock
With several bespoke orders to prepare from this fresh intake, the AliDeck warehouse crew will be swinging into cutting action straight away to build these cut-to-length packs of aluminium decking. This is a service that we're happy to offer to our customers to save them from cutting boards on site, although it does attract a labour charge.
Once these orders are cut and wrapped, they'll be sent out to the client's projects and will soon be fitted into balcony decking projects where they'll provide decades of reliable service.
If you'd like to talk about having your order cut to length at the AliDeck warehouse, please call the AliDeck team on 01622 235 672 or email info@alideck.co.uk.
Click on the button below to download our free brochure: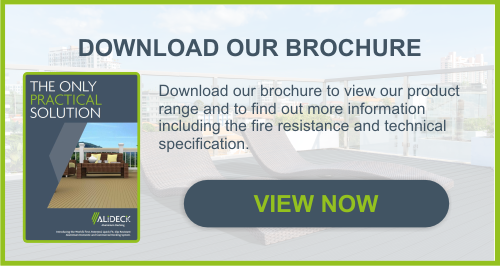 AliDeck manufacture and supply high quality, commercial grade aluminium decking systems with slip resistant and fire resistant features to the UK domestic and trade markets.
01622 235 672  |  info@alideck.co.uk  |  www.alideck.co.uk