Testing shows AliDeck aluminium decking drainage channel and gutter more than deliver effective water evacuation
AliDeck is a company built on its innovation. As we developed our aluminium decking system we looked closely at how to incorporate water management and effective drainage. Ensuring that water is able to quickly and efficiently escape from the deck surface is key to achieving good slip resistance, a crucial safety aspect that is essential that decking products perform well in.
Opting to design our balcony boards with the option for between-board drainage using our unique AliDeck Drainage Channel, our board width of 120mm was chosen to prevent water pooling; our research had indicated that wider boards than that performed sub-optimally with regards pooling and that the deck surface would remain comparatively waterlogged even with between-board drainage.
With our decking system designed and prototyped, we subjected our products to a battery of tests for Fire, Slip and Wear Resistance and, as we developed our Balcony Drainage Gutter to pair with our Drainage Channel, to Flow Rate testing also.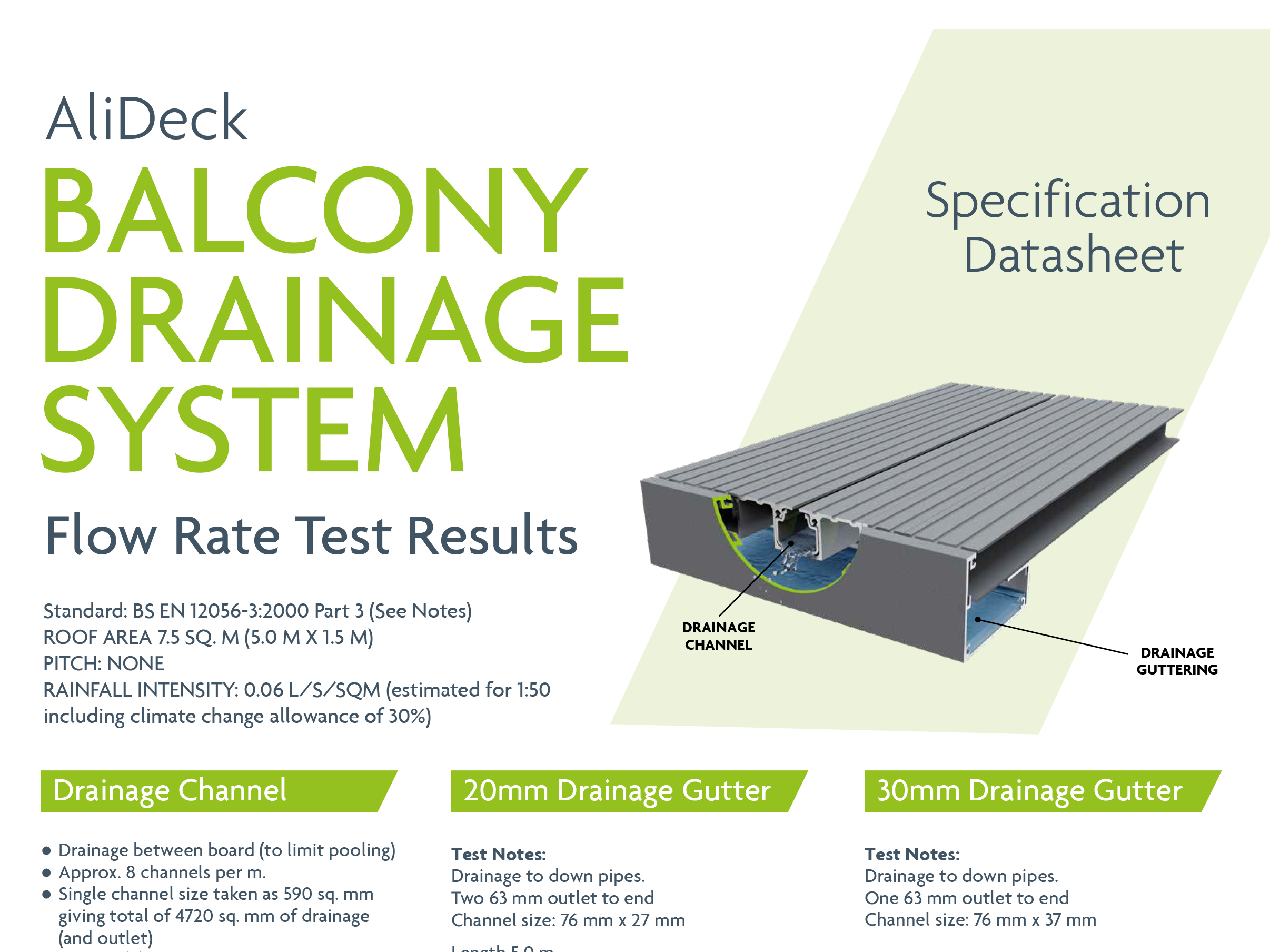 Simulating a typical expected rainfall intensity for the UK, including a climate change allowance of 30%, we were delighted (but not surprised!) that the results showed our balcony board drainage system delivered effective water evacuation to prevent pooling. You can see the full test results and conclusions in our Flow Rate Test datasheet.
To talk about achieving effective water-management and positive drainage in your balconies, please call the AliDeck team on 01622 235 672 or email info@alideck.co.uk.
Click on the button below to download our free brochure: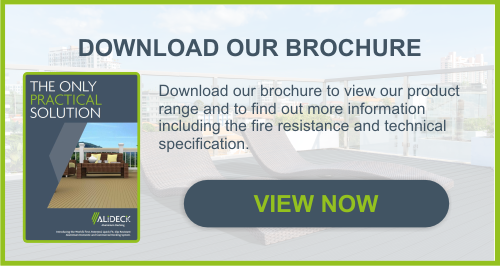 AliDeck manufacture and supply high quality, commercial grade aluminium decking systems with slip resistant and fire resistant features to the UK domestic and trade markets.
01622 235 672  |  info@alideck.co.uk  |  www.alideck.co.uk