Aluminium metal decking is ideal replacement for rotten timber decking
Until very recently, timber was the go-to material for use in all decking scenarios, be it on balconies, terraces, or walkways. Composite materials were introduced in the late-1990s and quickly took a large share of the market but timber remained a popular choice for many years to come.
With fire-safety concerns now foremost in the balcony industry, combustible timber and composite decking have been almost entirely supplanted by non-combustible aluminium decking in the new-build sector. That said, there remain untold thousands of acres of timber-decked balconies, terraces, and walkways, which not only pose a continuing fire risk but are also all slowly degrading.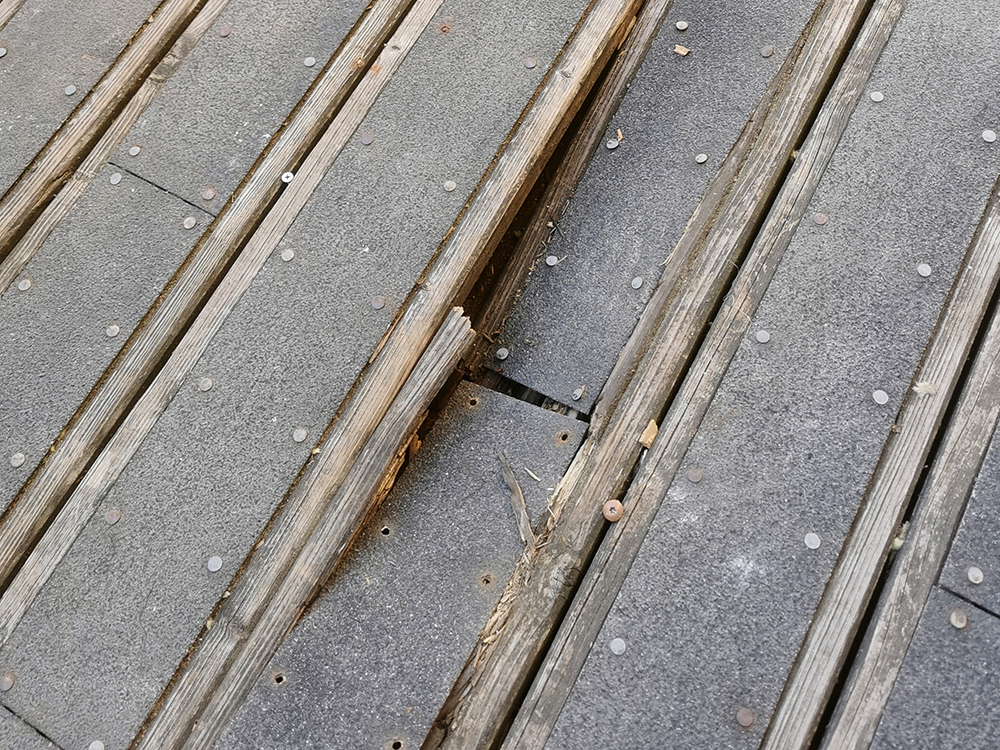 While we wholeheartedly recommend that all combustible decking materials should be quickly removed and replaced with aluminium decking to solve the risk of fire, we cannot over-exaggerate the dangers posed by old timber decking. On a recent site visit, we encountered a timber-decked walkway that has degraded to a truly terrible condition. With rotten boards throughout, in many areas boards have collapsed entirely underfoot. The hazards from trips and falls are clear and could have easily resulted in a costly personal injury compensation claim for the building owner.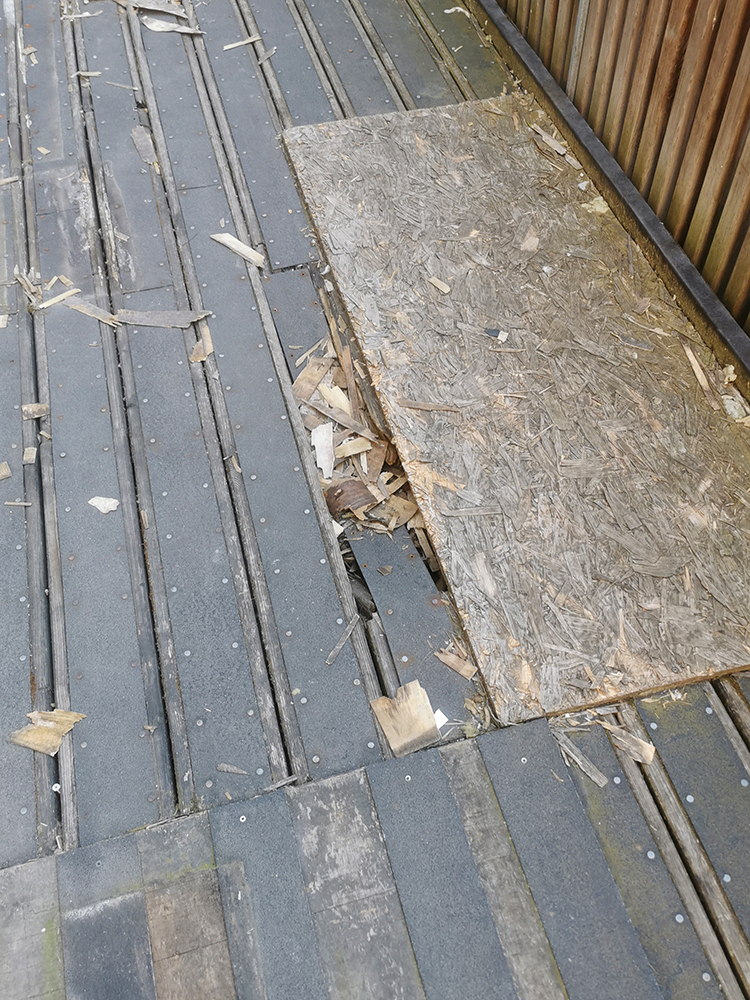 Timber decking, as an organic material, will inevitably degrade over time. Depending on its exposure to the elements and the level of maintenance it receives, timber decking may start to rot in only a few short years. The early replacement of timber decking with aluminium boards will immediately solve this issue and, with an expected lifespan of 60 years for aluminium decking, decades of safe and reliable use is certain.
If you have a balcony, terrace, or walkway area at your property or at facilities you manage that has timber decking, call the AliDeck team on 01622 235 672 or email info@alideck.co.uk to talk about your replacement options.
Click on the button below to download our free brochure: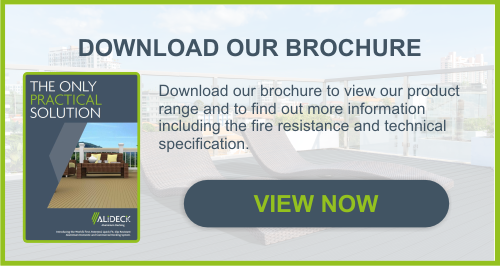 AliDeck manufacture and supply high quality, commercial grade aluminium decking systems with slip resistant and fire resistant features to the UK domestic and trade markets.
01622 235 672  |  info@alideck.co.uk  |  www.alideck.co.uk