AliDeck To Exhibit at Futurebuild: March 3rd-5th 2020, ExCel London!
We are pleased to announce that Alideck are exhibiting at the futurebuild exhibition on 3rd-5th March 2020 at ExCel London.
We will have a large stand to showcase the latest fire-resistant, Aluminium Decking products for a safer environment for everyone.
Futurebuild is THE environment event to attend this year.
It is bringing together the most important people in the industry who are working for a better and safer environment with their products and services. Brands of all sizes will be able to share their innovations with over 27,000 industry influencers and shapers.
Along with the quality businesses taking part, there will be keynote stages where talks and conversations will take place, discussing many environment issues and solutions by leading professionals.
There will also be an Arena programme which is free to attend and will be addressing ten key topics for transforming the industry to achieve net zero carbon emissions in a resilient and sustainable environment.
Want to visit – let us know or Click the link below to register directly.
Opening Times:
Tuesday 3 March 10:00 – 18:00
Wednesday 4 March 10:00 – 18:00
Thursday 5 March 10:00 – 16:00
Click on the button below to download our free brochure: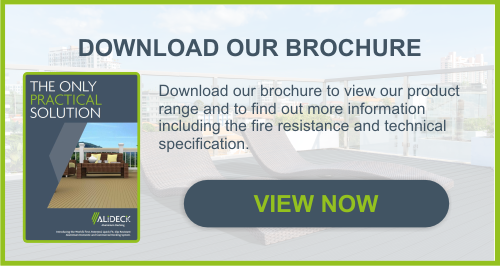 Alideck Manufacture and supply high quality, commercial grade aluminium decking systems with slip resistant and fire resistant features to the UK domestic and trade markets.
01622 235 672  |  info@alideck.co.uk  |  www.alideck.co.uk