AliDeck Featured with Specification Online
We are pleased to have been featured on Spefication Online's blog.
The blog talked about our recent attendance at the London Build 2019 exhibition on 27th and 28th November at London Olympia where we showcased our quick-fit, non-combustible decking systems. This show is on eof the leading construction and design shows and is attended by over 25,000 industry professionals.
Specification Online is the UK's leading construction and building resource for professionals that delivers construction and building news becoming a fast geowing online multimedia platform that delivers inspiration to thousands.
Click on the button below to download our free brochure: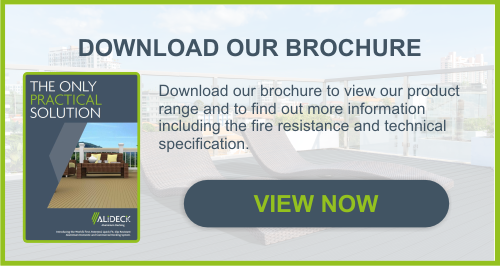 Alideck Manufacture and supply high quality, commercial grade aluminium decking systems with slip resistant and fire resistant features to the UK domestic and trade markets.
01622 235 672  |  info@alideck.co.uk  |  www.alideck.co.uk