AliDeck Aluminium Decking and Balcony Components Configurator Proving Highly Popular with Architects and Specifiers, new Explainer Video available detailing Use and Benefits of this tool
In keeping with our reputation for continually innovating, AliDeck were proud to launch our balcony configuration tool for architects and specifiers earlier this year.
The AliDeck balcony configurator is a web-hosted, browser-based app that provides the opportunity to create a balcony design using the whole range of AliDeck materials.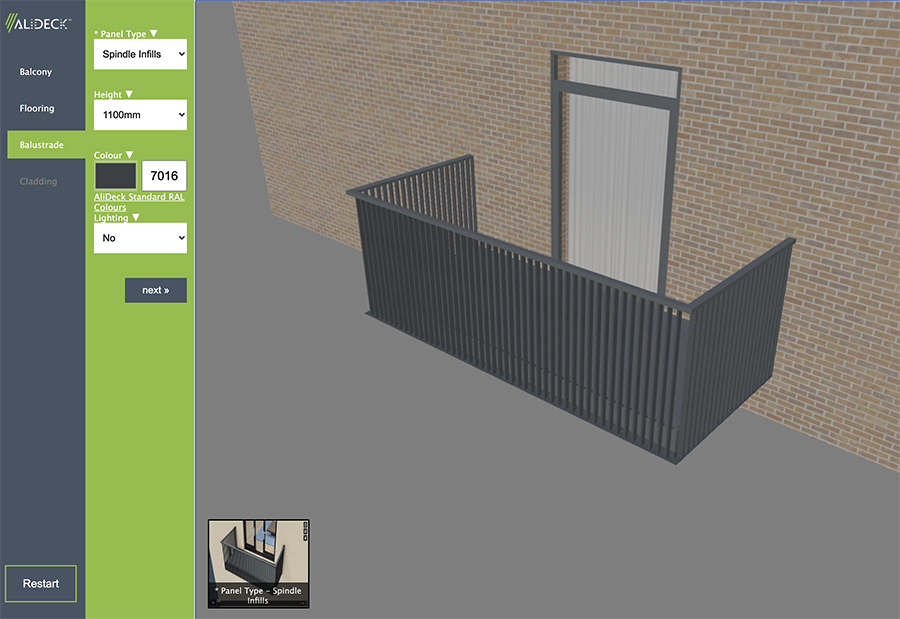 Starting by defining the intended dimensions of the balcony steel framework, the AliDeck balcony configurator is an intuitive tool that guides the user through the process of creating an aesthetically striking balcony design. Once configuration is complete, a report is generated that captures the details of all of the specified products, including datasheets and DWG files.
This tool is intended to not just help architects quickly, easily, and accurately specify compliant components to their balcony designs. By providing the user with a detailed technical report along with product specs and DWG files, the AliDeck configurator becomes a powerful tool that specifiers can roll into their workflow to shortcut the specification process.
The AliDeck Balcony Configurator has proved popular, with many architects using it to quickly identify which of our products would bring most value to their balcony designs.
To help even more architects and specifiers make use of this helpful tool, we have prepared a useful explainer video that details the simple steps required to fully interrogate the whole range of AliDeck balcony component systems and successfully specify materials for balconies.
Click on the button below to download our free brochure: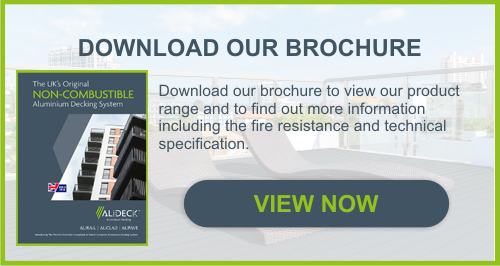 AliDeck manufacture and supply high quality, commercial grade aluminium decking systems with slip resistant and fire resistant features to the UK domestic and trade markets.
01622 235 672  |  info@alideck.co.uk  |  www.alideck.co.uk