By choosing the Ali-Deck range of products you will be able to install Non-Combustible safe decking platforms in record time. With such a diverse range of solutions in our range, you can be sure we have a solution for every requirement.
Traditional decking solutions typically require a joist at 400mm centres but one of the benefits of the all new Ali-Deck System when combined with the Ali-Deck Supa Joist, is that you only require a joist at every 1200mm apart resulting in a super-fast installation with minimal fuss.
With our unique system, you save at least 50% installation time on the underside and that's before you even get to the easy to install deck!
Ali Deck's Success is Due to It's Quick Fit Installation
Maintenance Free Qualicoat System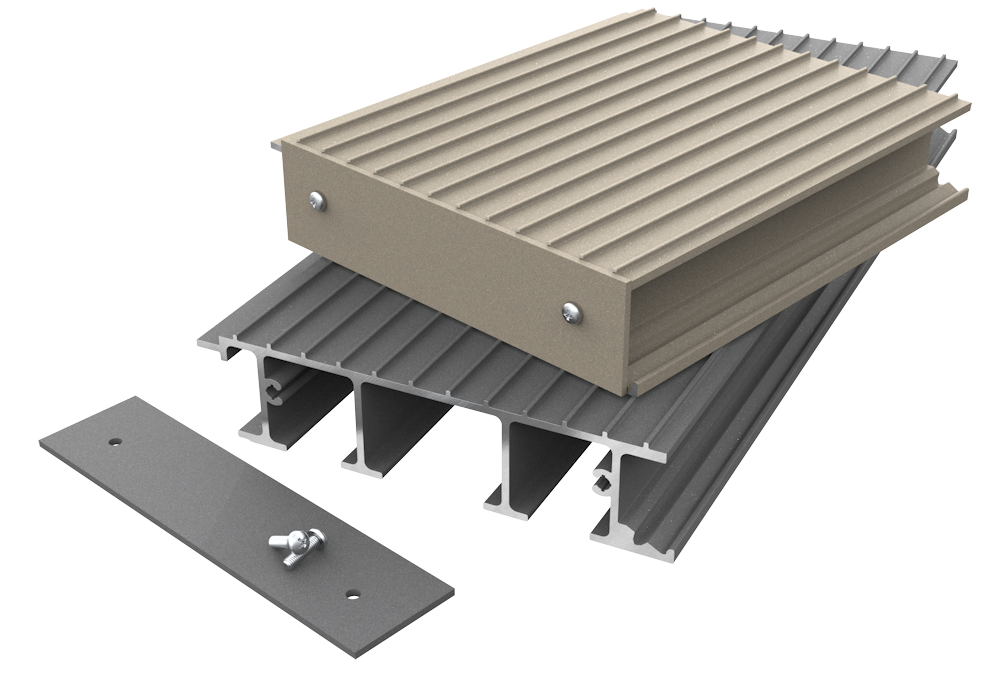 Due to the fact that the Ali-Deck system is aluminium and is coated using the 5 stage Qualicoat system, little or no maintenance is required.
All you need to do is remove any excess dirt or grime and with a brush and mop clean.