High-rise balcony fire in Leeds as combustible decking ignited
Depressingly familiar scenes in Leeds this week as a fire on a balcony threatened another high-rise building.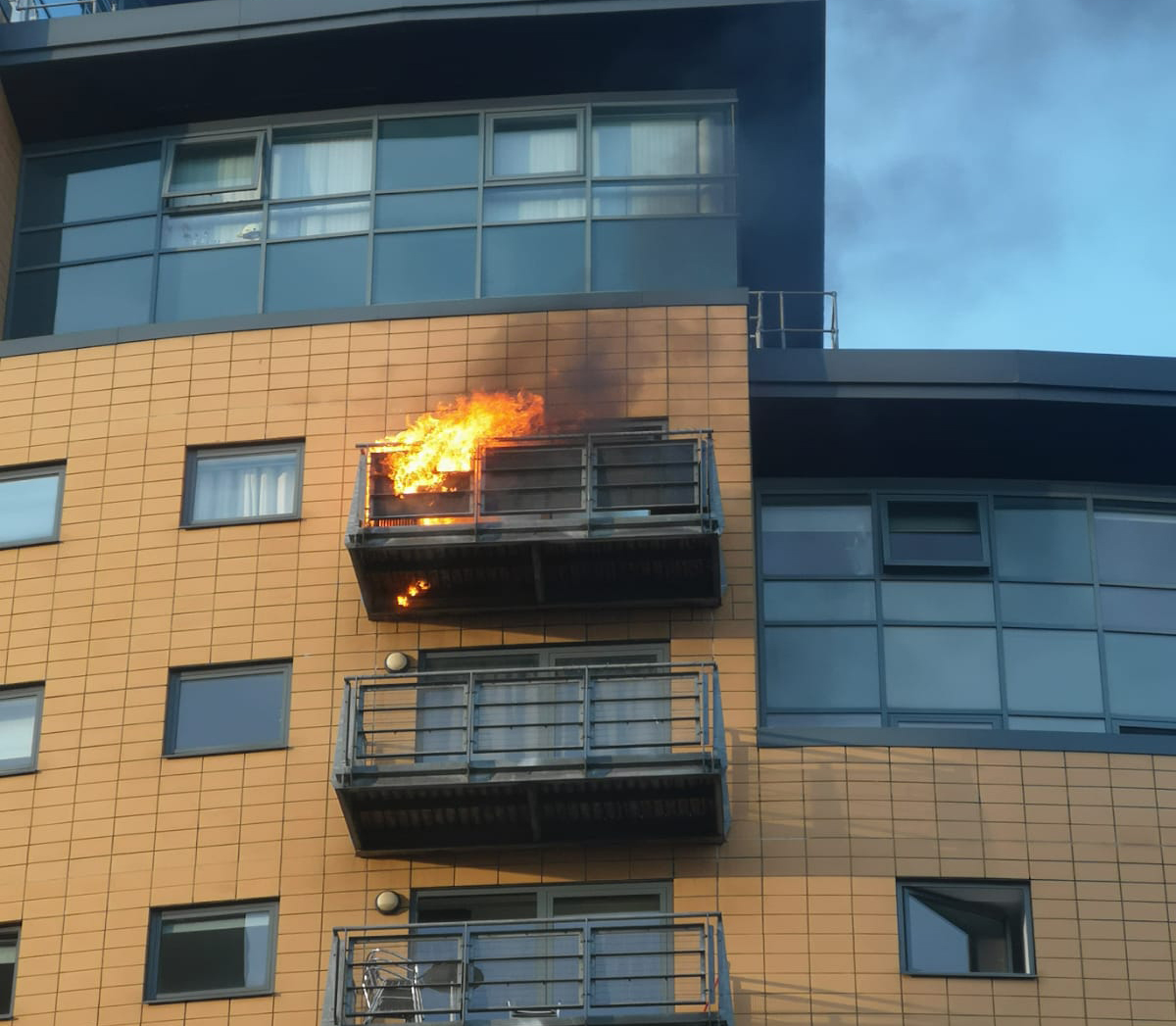 The 8th floor balcony at Granary Wharf, near Leeds train station, is suspected to have been ignited by the careless use of a BBQ. The combustible timber decking produced a terrifying wall of flame up the side of the building.
It is clearly fortunate that it was the top balcony that ignited instead of one of the lower balconies in the stack as the fire would easily have spread upwards through the timber-decked stacked balconies.
Fortunately, the fire was brought under control before it was able to spread into and across the building. It serves as a timely reminder that combustible materials on balconies always represent a grave fire risk and should be removed and replaced with non-combustible alternatives as soon as possible.
To find out more about how AliDeck can help existing combustible balconies achieve fire safety, call the AliDeck team on 01622 235 672 or email info@alideck.co.uk.
Click on the button below to download our free brochure: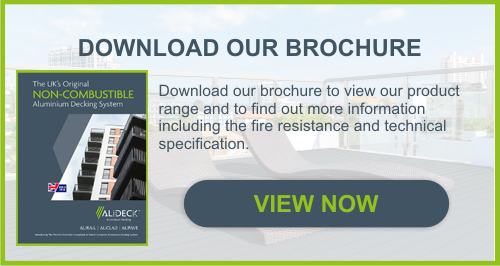 AliDeck manufacture and supply high quality, commercial grade aluminium decking systems with slip resistant and fire resistant features to the UK domestic and trade markets.
01622 235 672  |  info@alideck.co.uk  |  www.alideck.co.uk