Ali-Deck Non-Combustible Adjustable Pedestal
The Ali-Deck adjustable pedestal is a solution driven product, specifically designed for installations where it is key that non-combustible products are installed, this A1 fire rated product is manufactured from 3 aluminium extrusions, which makes it cost effective and quick to install. It works seamlessly with all the products in our range and gives you the adjustment that is required. It is the only non-combustible adjustable pedestal you need for all your decking installations.
Non-Combustible Adjustable Pedestal Detail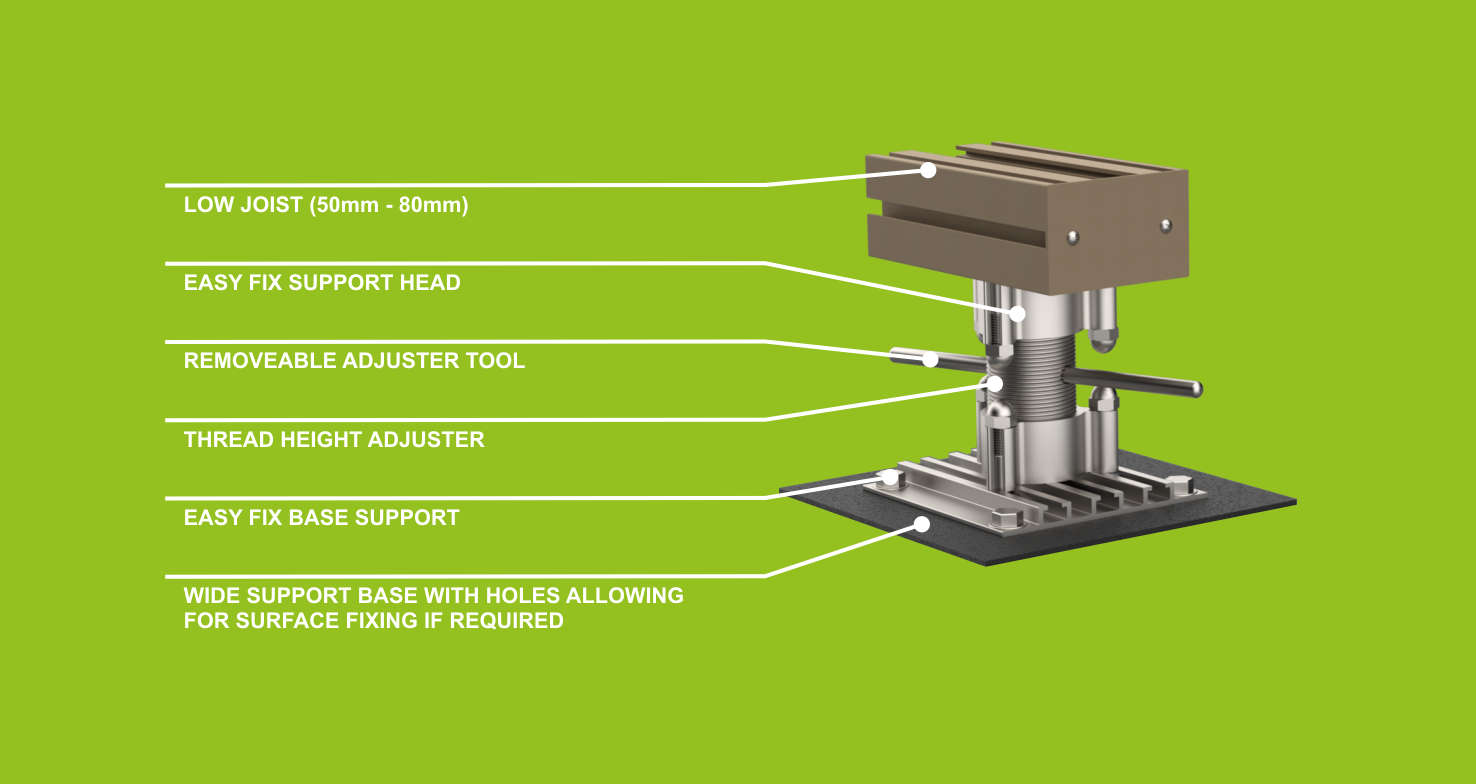 Fire Rating: A1, making it a non-combustible pedestal

Material: 6063 T6 structural grade aluminium

Height Range: 70mm – 300mm (Additional heights available on request)

Base Diameter: 120mm x 120mm

Finish: Anodised Aluminium
Biological/chemical: Resistant to moulds, algae, alkali, bitumen

Certified Compression: 5kN as standard (Data available on request)

Working Temperature: -50˚C – +100˚C

Warranty: The adjustable pedestal is supplied with a 10 year warranty and a minimum 50 year life expectancy.
Non-Combustible Adjustable Pedestal Installation Video
Dimensions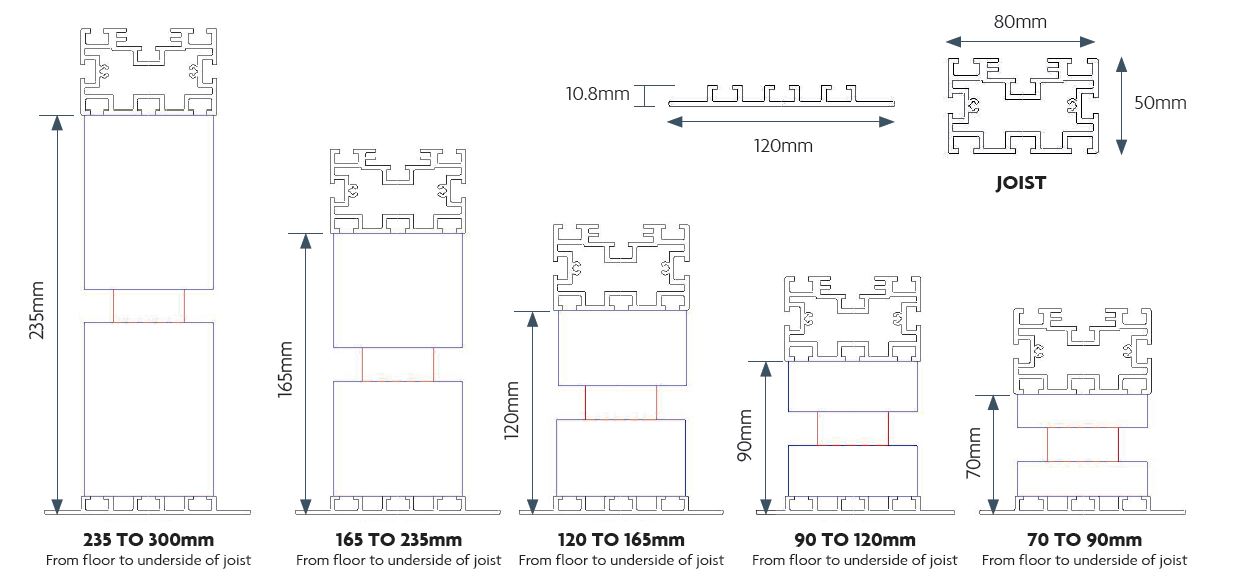 The Full Range
Click on the buttons below to view our full range of Ali-Deck aluminium decking solutions.