AliDeck Multi-Directional Adjustable Pedestal
The AliDeck Multi-Directional Adjustable Pedestal is our innovative non-combustible joist support pedestal, with a unique pivot head to allow adjustments in all directions. This innovation ensures the level installation of decking across areas with falls in two or more directions. Made from 100% aluminium, the Multi-directional Adjustable Pedestal is A-Rated for fire safety and makes no contribution to fire. Fully compatible with the whole AliDeck System, the Multi-Directional Adjustable Pedestal is an excellent problem-solver.
Multi-Directional Adjustable Pedestal Detail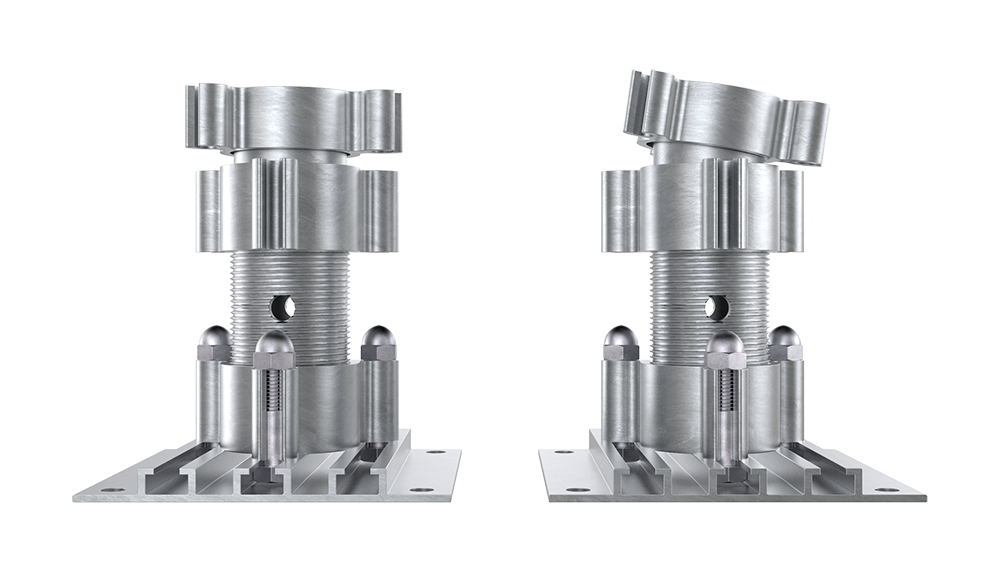 Fire Rating: A1, making it a non-combustible pedestal

Material: 6063 T6 structural grade aluminium

Height Range: 70mm – 300mm

Base Diameter: 120mm x 120mm
Biological/chemical: Resistant to moulds, algae, alkali, bitumen

Certified Compression: 5kN as standard (Data available on request)

Working Temperature: -50˚C – +100˚C

Warranty: The Multi-Directional Adjustable Pedestal is supplied with a 30 year warranty and a minimum 60 year life expectancy.
Dimensions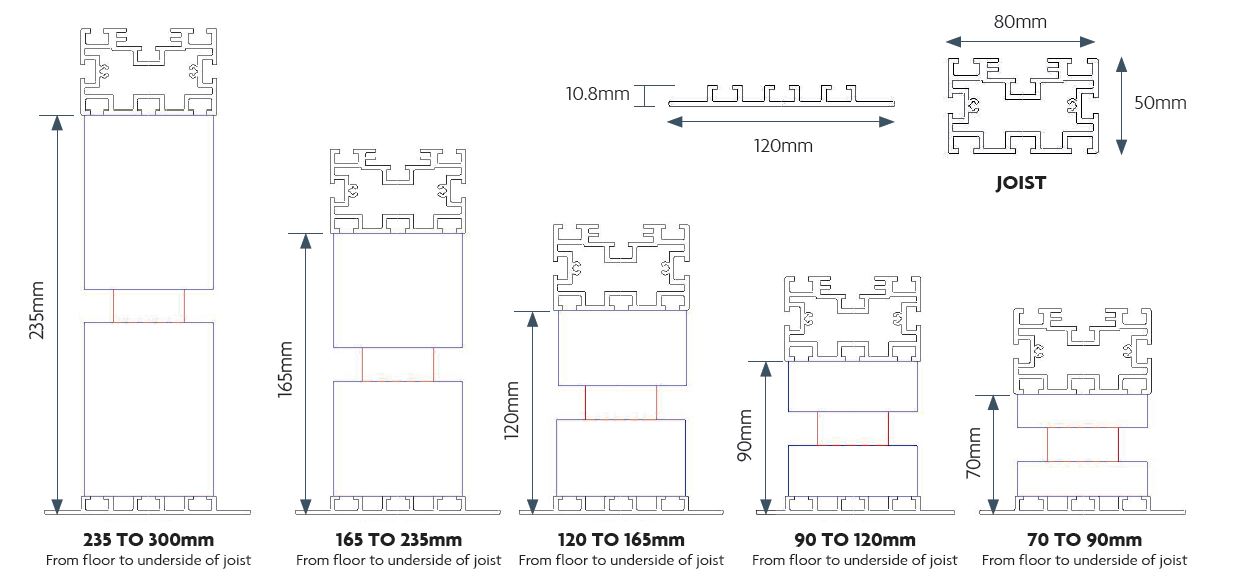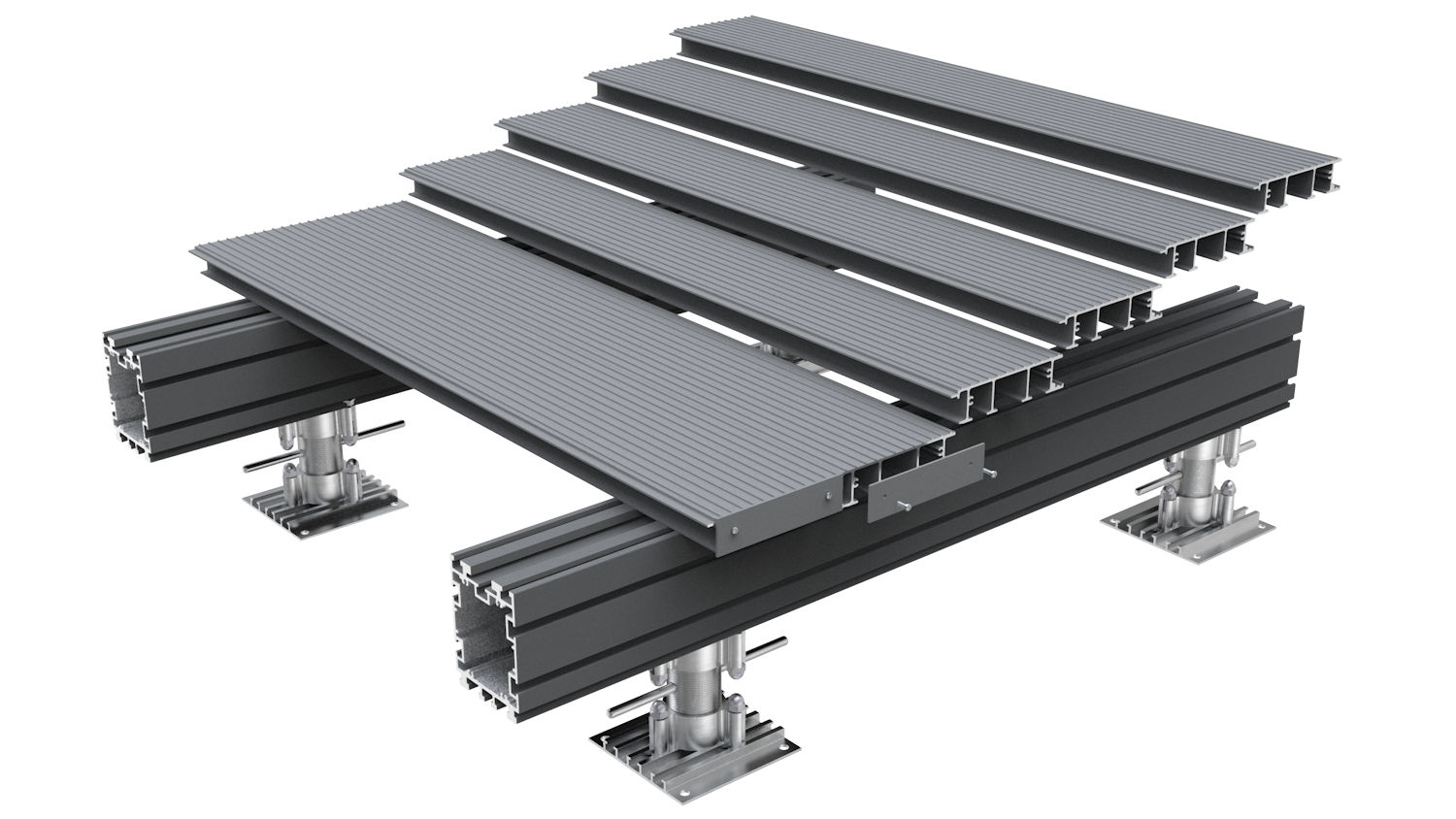 Adjustable Pedestal
Supa Joist
Ali-Deck's Supa Joists are manufactured from aluminium, and only need to be installed every 1900mm / 1200mm (depending on the loadings that are required) which means quicker installation.
End Plates
The end plates are made from aluminium and are available for all our decking boards.
Ali-Deck Aluminium Decking Boards
The decking board shown is the Standard Interlocking Board. Alternative Ali-Deck boards include:
Slip Resistant Board
Senior Balcony Board
Junior Balcony Board
Senior Flat Balcony Board
Junior Flat Balcony Board
Rooftop Terrace Board