The Alideck Drain Channel is an aluminium insert which sits in-between two decking boards to catch any rainwater and any spillages that may fall onto the decking, stopping them dripping onto passers-by underneath. It is currently available with our Senior Balcony Decking Boards and Senior Flat Balcony Decking Boards only.
During the installation you can direct the water that fills the drain channel to a guttering downpipe or area of your choice.

The Alideck Drainage Channel is a superb drainage accessory that allows water to be dispersed through designated area, avoiding water dripping below the balcony onto those walking or sitting underneath.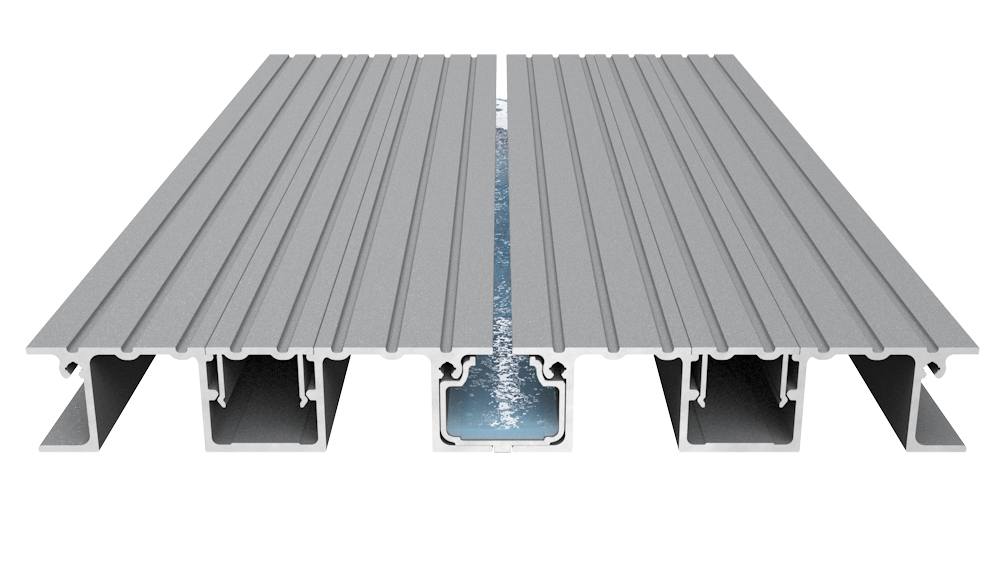 Ali-Deck Drain Channel
Ali-Deck Decking Boards
The decking board shown is the Senior Flat Balcony Board. Alternative Ali-Deck boards include:
Standard Interlocking Board
Slip Resistant Board
Senior Balcony Board
Junior Balcony Board
Junior Flat Balcony Board
Rooftop Terrace Board