AliDeck's New Balcony Configurator Featured in the April/May 2021 issue of Housing Management & Maintenance Magazine
Developed as an aid for architects and specifiers to specify compliant balcony components, the Balcony Configurator has been warmly received and it is great to see it reach an audience through HMM Magazine. We were also presented in a full-page advert which gave an  overview of AliDeck's Junior balcony board and Balcony drainage system.
Click on the button below to download our free brochure: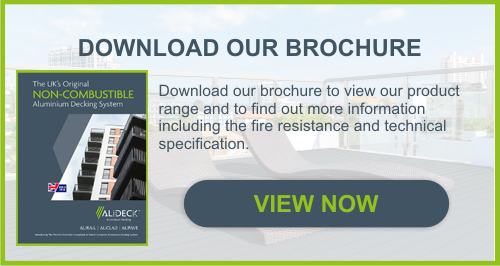 AliDeck manufacture and supply high quality, commercial grade aluminium decking systems with slip resistant and fire resistant features to the UK domestic and trade markets.
01622 235 672  |  info@alideck.co.uk  |  www.alideck.co.uk